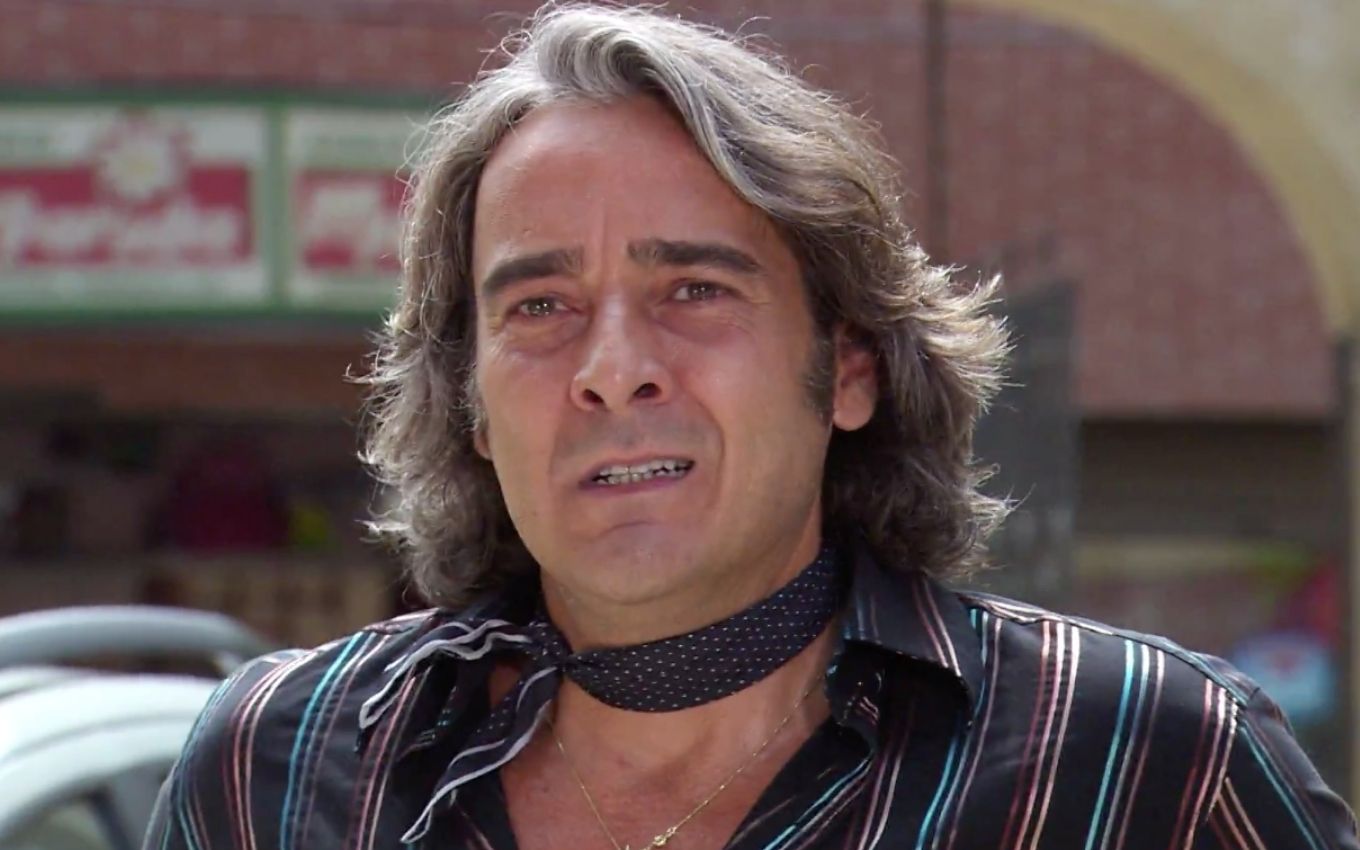 Jacques Leclair (Alexandre Borges) will refuse to see Cecília (Regina Braga) in Ti Ti Ti. Smart, Clotilde (Juliana Alves) will unravel the mystery of the elderly woman's identity and will tell the stylist that the character is her biological mother. At first, the protagonist will be curious to meet her, but will back off at the last minute. In tears, he will refuse to make up for lost time.
The end of Cecilia's mystery will happen in the next weeks of the rerun of Vale a Pena Ver de Novo. After starting to live in Ariclenes' house, the old woman will remember that her name is Cecília Spina.
Coincidentally, she will present Valquíria (Juliana Paiva) with a doll and leave Jacques' family in awe of the gesture. Julia (Nicette Bruno) will remember that she won an equal piece from her sister in the past. Clotilde will compare the toy's clothes with Victor Valentim's collections.
Armed with this information, the villain will visit Cecilia and confirm her suspicions. She will tell Jacques Leclair everything she knows, and the villain will be furious when he learns that his birth mother is living with his mortal enemy.
Julia and Cecília meet again
Family meeting
Meanwhile, Julia will decide to go to Ariclenes' house to solve another problem. She will want to talk to Luti (Humberto Carrão) about her relationship with Valquíria and will be surprised to see her sister in the living room.
The two will cry together at the meeting: "You haven't changed anything, my sister. Time has been so generous with you," Cecilia will say. "It wasn't the time, life was what was generous. And to think that I came here to talk to Luti about his relationship", will think Júlia, surprised by the coincidence.
Jacques will arrive at his rival's house shortly thereafter, but will give up on the reunion: "Aren't you going to come in, André? It's your mother who's in there", will indicate Marta (Dira Paes). "I don't have a mother, I never had," the stylist will retort.
"She suffered so much for you. She didn't know what she was doing when she abandoned you," the seamstress will insist. In tears, the canastrão will regret having gone there: "I did know… I have no interest in meeting this woman," he confesses, leaving the village of Belém by car.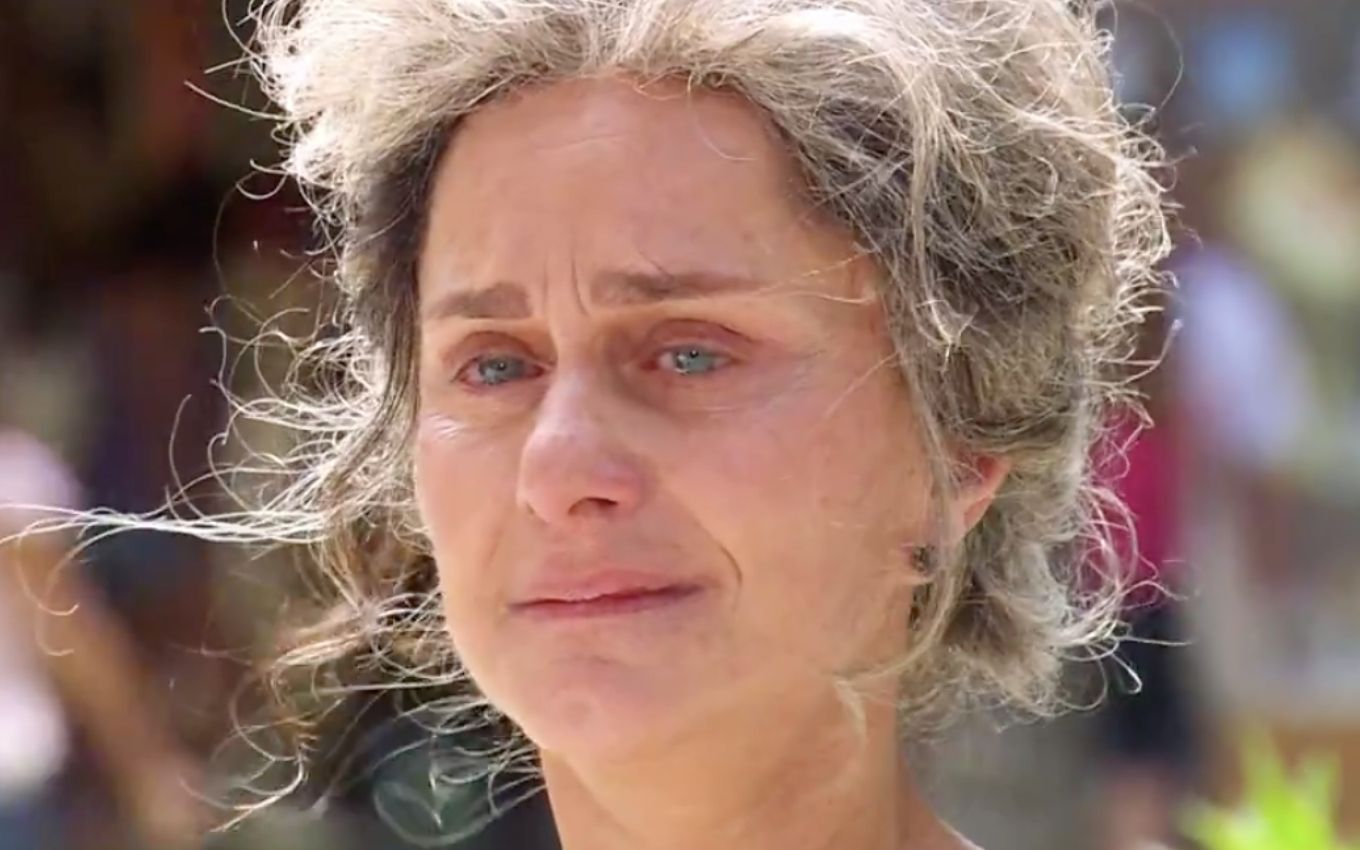 Cecilia is saddened by Jacques' departure
Disappointment
Unaware of the rejection, Cecília appears at the door of Ariclenes' house excited. "Where is my son?" she will ask anxiously. She will notice what happened when she saw Marta alone. "He didn't want to meet me… I knew this was going to happen", she confesses, disappointed.
Clotilde will try to cheer up her mother-in-law's situation: "Calm down, Dona Cecília. Your son is a little difficult, but we end up doubling him", she will indicate.
The character played by Regina Braga will disagree with her daughter-in-law's unorthodox method and scream: "I don't want to bend anyone. I didn't even expect him to like me, I just wanted him to forgive me," she finished, hurt.
The serial that Globo reruns in the afternoon at the Vale a Pena Ver de Novo session is a reinterpretation of two classic novels by Cassiano Gabus Mendes (1929-1993): Ti Ti Ti (1985) and Plumas and Paetês (1980). Originally aired between July 2010 and March 2011, the plot was written by Maria Adelaide Amaral and Vincent Villari.
---
Learn all about the upcoming chapters of soap operas with the Noveleiros podcast
Listen to "#74 – José Alfredo Makes Emergency Decision in Império!" on Spreaker.
---
Subscribe to the channel TV news on YouTube and watch videos with revelations of what will happen in your favorite soap operas!
.