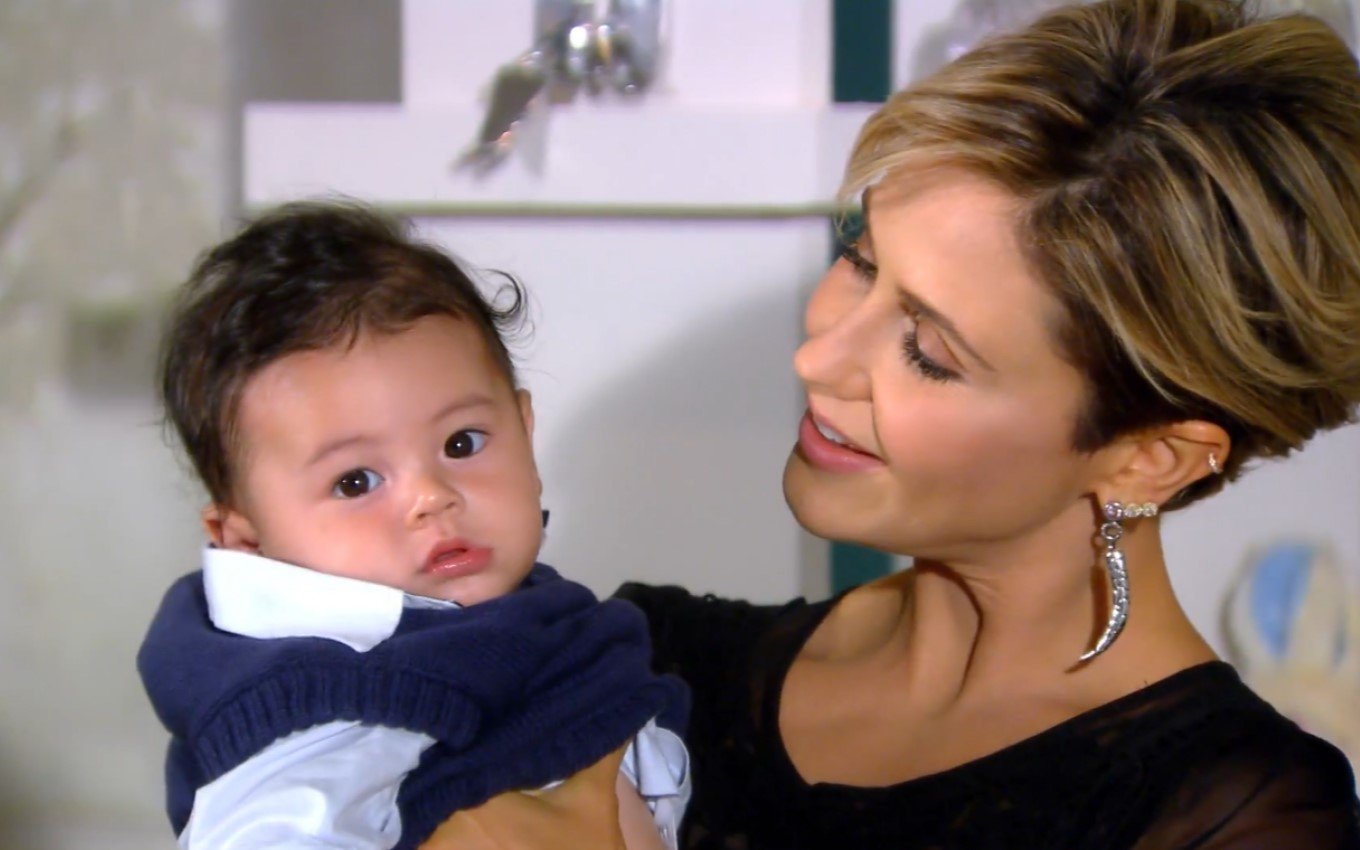 To prevent Marcela (Isis Valverde) from ending up with Renato (Guilherme Winter), Luísa (Guilhermina Guinle) will approach the couple and leave Paulinho (João Pedro Biggi) sick in Ti Ti Ti. The villain will see the girl from Minas trying to talk to her husband and will come up with a plan to keep them together longer. She will pick up the couple's son and bring him to the window to catch the cold and get sick.
Guilhermina Guinle's character has an unhealthy passion for Edgar (Caio Castro) and intends to make the armed marriage between the girl played by Isis Valverde and Giancarlo's heir (Mauro Mendonça) destroy any possibility of a relationship between her and the photographer.
Next chapters, Luísa will have dinner at the couple's house and will go up to the baby's room without being seen. "Excuse me, can I give this beautiful baby a kiss?" she will ask, playing nice to the nanny.
With difficulty getting the child to sleep, the employee will leave the shrew alone in the room with the baby to get a bottle. At that moment, Luísa will take Paulinho in her arms and make him feel cold.
When Marcela is trying to tell Renato that she wants a divorce, the nanny will show up. "Come with me. It's Paulinho, he's not fine", she will say. The two will run to their son, and the matter of separation will be dropped.
The serial that Globo reruns in the afternoon at the Vale a Pena Ver de Novo session is a reinterpretation of two classic novels by Cassiano Gabus Mendes (1929-1993): Ti Ti Ti (1985) and Plumas and Paetês (1980). Originally aired between July 2010 and March 2011, the plot was written by Maria Adelaide Amaral and Vincent Villari.
---
Learn all about the upcoming chapters of soap operas with the Noveleiros podcast
Listen to "#64 – Luna Goes From Heaven to Hell in Save Yourself!" on Spreaker.
---
Subscribe to the channel TV news on YouTube and watch videos with revelations of what will happen in your favorite soap operas!
.