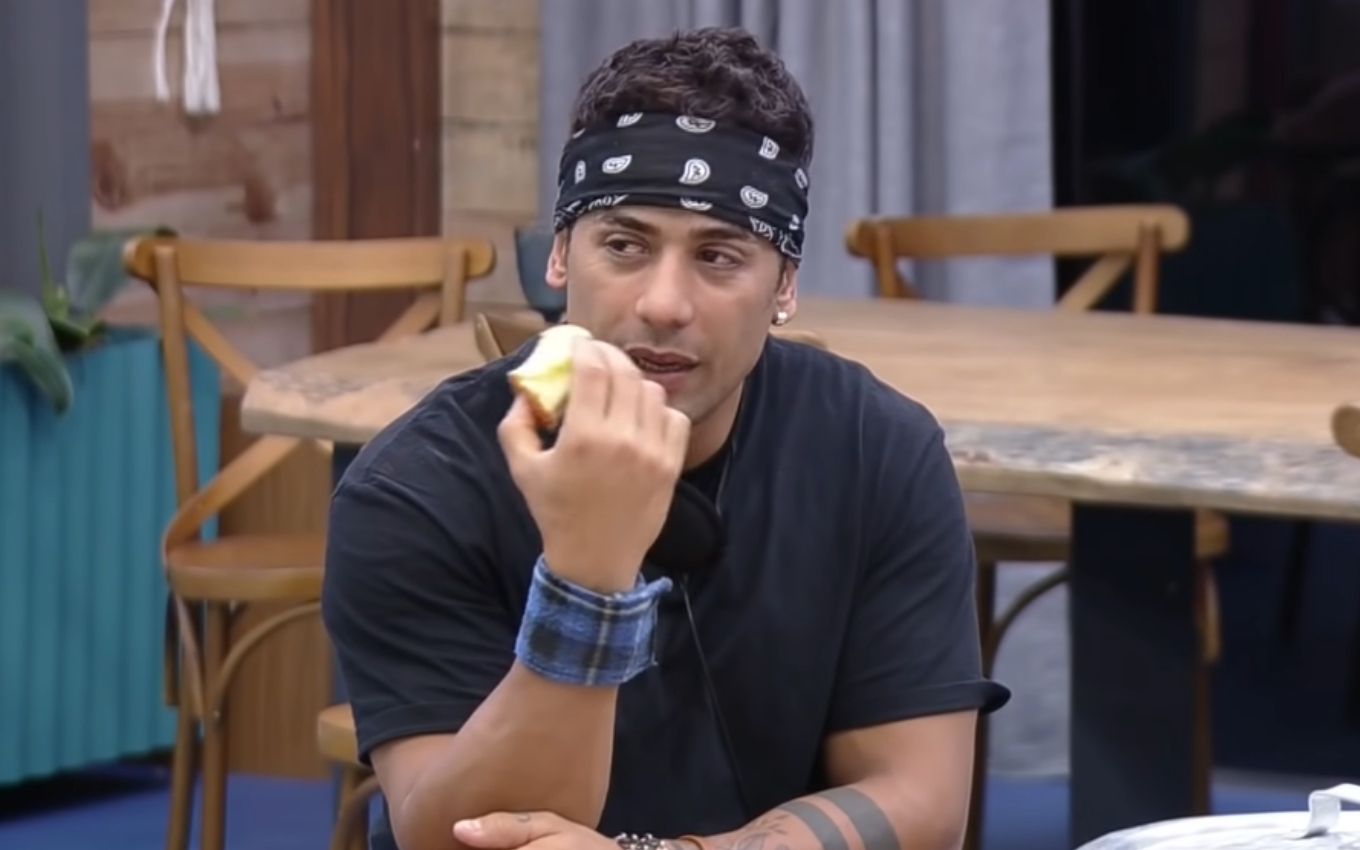 Tiago Piquilo drank coffee made with the powder that Rico Melquiades threw on the floor in A Fazenda 13. On the morning of this Friday (8), before taking care of the animals, the countryman told Aline Mineiro that he had some coffee and that I had already taken. "Little different flavor," he joked.
"Still have coffee?" asked the ex-panicat, surprised. "Yes, they picked it up from the ground yesterday and did it. It should be there for two or three days. Take it while you still have it," Piquilo replied. "This one I make a point of taking," stated Aline.
After the ex-MTV's outbreak, Erasmo Viana used a spoon to gather some of the coffee that Rico had dropped on the kitchen floor. Afterwards, Gabriela Pugliese's ex-husband separated the hair and other debris he found in the dust and returned them to the pantry.
In the morning, Erasmus himself prepared the coffee for the pedestrians and added some cinnamon to it, since it saved on the powder and didn't want it to be too tasteless. Later, the peons decided to hide the rest of the coffee so Rico wouldn't drink it.
The former MTV player threw the ingredient away in retaliation for Tati Quebra Barraco's celebration of Erika Schneider's elimination.
Check out:
Where to watch The Farm 13?
The only service that relies on the 24-hour broadcast of rural reality, PlayPlus has the price of BRL 15.90 a month. Contrary to what happened in previous seasons, Record's platform now offers more than one camera for subscribers to follow what happens at the reality show's headquarters.
The platform offers 14 days of free use for those who have never subscribed to the service. After this period, the user starts to pay R$ 15.90 per month. In addition to the nine cameras and full episodes of A Fazenda 13, Record's streaming offers soap operas, series, newscasts and programs shown on the station.
---
Learn all about reality shows with the podcast O Brasil Tá Vendo
---
Subscribe to the channel TV news on YouTube to check out our daily newsletters, interviews and live videos
.