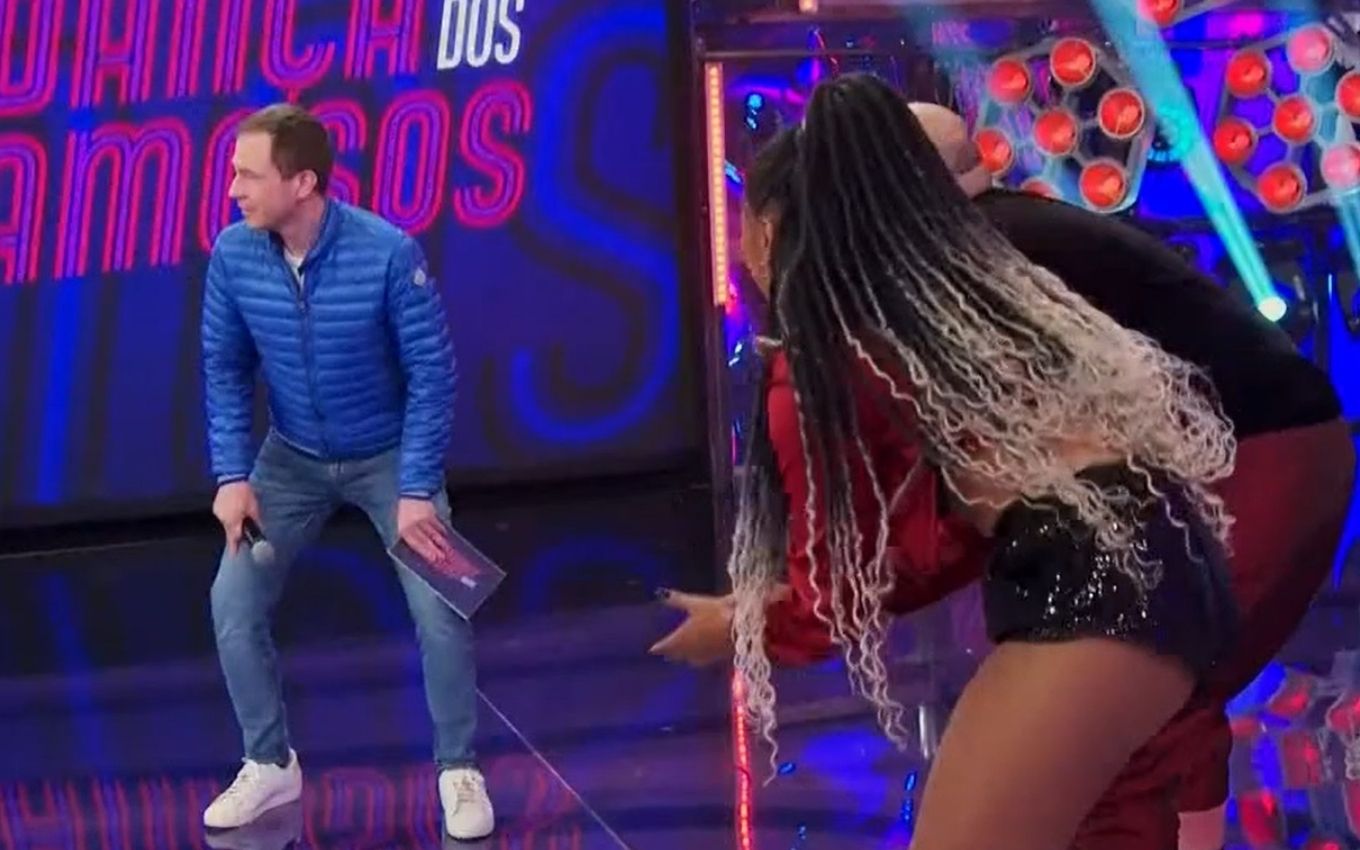 Host of Super Dance of the Famous, Tiago Leifert always says that choreographies are not his strong point and that he would not have the slightest condition to participate as a competitor in the program. The journalist, however, decided to make some discreet funk steps with his hand on his knee "shaking his tail" this Sunday (1st).
The quick dance took place after a provocation by the judge Érico Brás, who said that Leifert should dance. The Se Joga reporter started to beat the beat of funk, and the presenter joined in the fun.
"Enough, there are things we regret later and it's a m… As Faustão would say, it's a commodity, man," he joked. Carlinhos Jesus continued in an attempt to encourage the commander of Super Dance.
"Auntie, I've seen you samba and by the end of this painting we have to put him to dance a samba, because he knows how cool it is. He knows how to dance", said the choreographer.
Leifert said that would not happen and praised the performance of Tiago Abravanel, who got five 10s in funk. "I die of envy when I see Tiago's coordination [Abravanel] dancing," he observed.
Quickly, Tiago Leifert's dance was praised on Twitter. Watch the video and see reactions below:
Floor! Floor! Floor! 😂 # SuperDançaDosFamosospic.twitter.com/pZSfMgw38f

— TV Globo in 🏠 (@tvglobo) August 1, 2021
I lost everything with Tiago Leifert dancing funk 🤣🤣🤣🤣#SuperDancaDosFamosospic.twitter.com/GywbIEnhYj

– Gabriel Naste 🎗️ (@GabrielNaste) August 1, 2021
#SuperDancaDosFamosos Thiago Leifert dancing, I won my Sunday. pic.twitter.com/1igdutjcWf

— zuleikca (@zuleikca1) August 1, 2021
GIFS BY TIAGO LEIFERT DOING ASS AT MY TABLE NOW #SuperDancaDosFamosos

– Ana Clara (@anaclaraac) August 1, 2021
Tiago Leifert doing a little square kkkkkkkkk' the scream I gave 🗣️🗣️🗣️ # SuperDançaDosFamosospic.twitter.com/WmkZfWNDhZ

– vin 🇮 🇳 🇮 🇮 🥇🇧🇷 (@viniceraa_) August 1, 2021
.