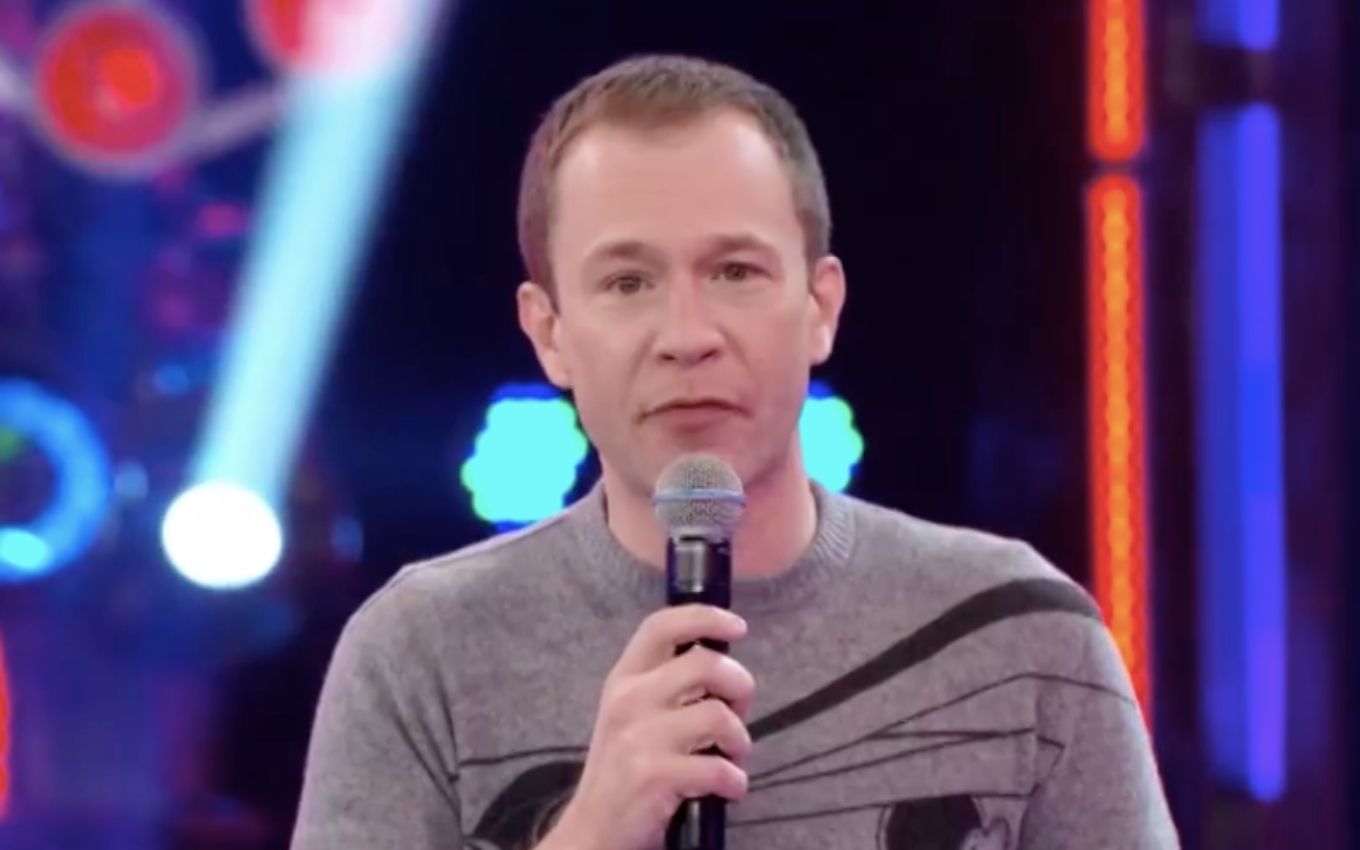 With the Super Dança dos Famosos, Tiago Leifert broke a record at Ibope, with 17.4 points in Greater São Paulo on Sunday (4). It was the best rating of the four editions of the competition that replaced Domingão do Faustão. The result was only behind Fantástico, which registered 18.8 on Globo.
According to data from Kantar Ibope Media obtained by TV news, Super Dança had a 28.0% share (TVs turned on) and also scored more audience points than Brasileirão. Shown before Leifert's program, the match between Sport Recife and Palmeiras scored 16.9 points. But the game was more tuned, with 30.4% share.
Yesterday's Fantástico became the most watched program on the Globo TV grid of the day, with an average of 18.8.
The Super Dança dos Famosos (Super Dança dos Famosos) replaced Domingão after the abrupt departure of Fausto Silva from Globo. So far, the program redesigned and led by the owner of Big Brother Brasil has marked: 17 points in June 13th; 16.7 on 6/20 and 15.8 on 6/27.
See below the audiences on Sunday, July 4, in Greater São Paulo:
Average of the day (7h/0h): 12.7
Holy Mass
3,9
São Paulo antenna
5,2
Small Business Big Business
6,5
Globo Rural
10,0
Auto sport
8,5
Spectacular sport
7,2
Maximum Temperature: Independence Day – The Resurgence
10,2
The Voice Kids
12,8
Brazilian Championship: Sport x Palmeiras
16,9
Super Dance of the Famous
17,4
Fantastic
18,8
On the edge
9,6
Sunday Major: Attack in Paris
8,6
Film: Hard to Kill – Revenge
6,5
Owl: Dirty Money
4,7
Hour 1
4,0
Average of the day (7h/0h): 5.7
Religious
0,9
Track Record Kids
3,4
Major Cinema: Spider-Man 2
4,8
Faro time
7,0
Sing with me
8,6
Spectacular Sunday
9,3
Camera Record
5,5
Shades of Blue
2,8
Religious
0,6
Average of the day (7h/0h): 5.7
SBT Weekly Newspaper
2,1
on the road
2,4
SBT Sports
2,0
Always well
1,8
Impressive News
3,0
Sunday Legal
6,2
eliana
7,4
wheel to wheel
6,8
Tele Seine
6,1
Silvio Santos Program
6,3
Anatomy of Crime
2,8
Free Cinema: Back Up
1,8
Serious Crimes
1,3
Lassie
1,2
The Adventures of Rhine-Tin-Tin
1,2
Impressive News
1,9
---
Source: Broadcasters
Each point is equivalent to 76,577 households in Greater SP
.