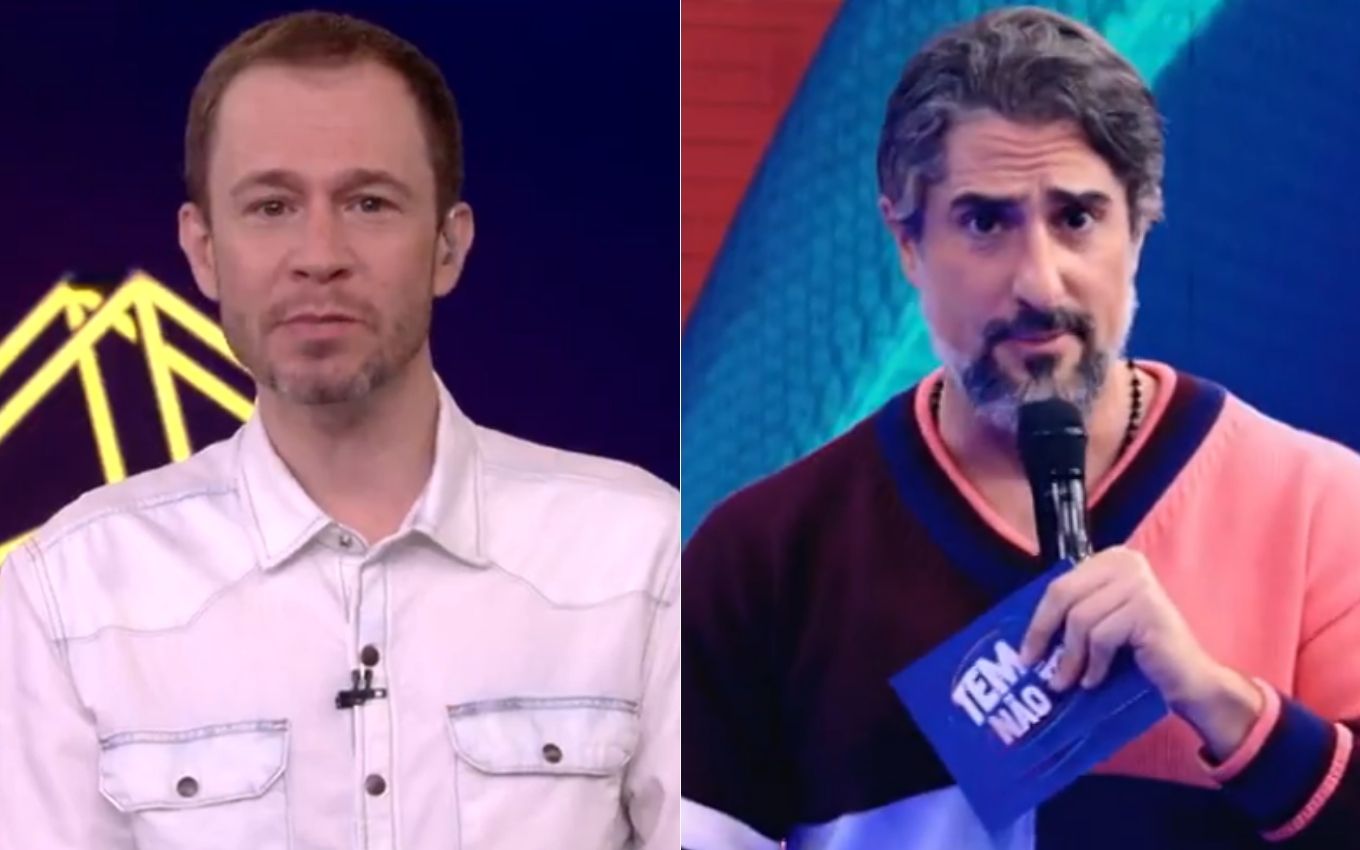 The unexpected departure of Tiago Leifert from Globo, announced this Thursday (9), opened even more the doors for Marcos Mion to take over BBB22. He was already in the crosshairs of JB Oliveira, the Boninho, even before he left Record. And its trajectory towards the biggest reality show on Brazilian TV is practically inevitable.
But this resignation from Leifert helps us unravel a puzzle. A month ago, when it announced the hiring of Mion to replace Huck at Caldeirão, the network stressed in bold letters that he would command Saturday afternoons only until December.
Why would Globo hire an ex-employee of its biggest rival just to fill a hole, and even more provisionally? The answer was given by Tiago Leifert himself, in his farewell text for Globo.
In it, the now former BBB presenter revealed that he expressed his willingness to resign to the station in 2020, but postponed the definitive conversation to a date closer to the expiration of his contract. In other words, even before hiring Mion, Globo already knew that it would not be able to count on Leifert as of next year.
In 2018, Mion was approached by Globo after his meteoric debut as A Fazenda 10, but without the guarantee of a major project. He chose to stay on Record and had two more excellent seasons in charge of rural reality.
In early 2021, as soon as he was fired from Record, Boninho rushed to hire him and put him in charge of No Limite 5. But the prior notice with Edir Macedo's broadcaster made the negotiation unfeasible, and Andre Marques was cast as plan B.
Mion signed with Netflix, and yet Globo insisted on his pass and hired him, even though it was aware that it would be necessary to share it with its biggest competitor today. It debuted at Caldeirão last Saturday (4), gave its competitors a beating on Ibope and was acclaimed by critics and the public.
He is already part of the "Boninho pot". And today he occupies a position of greater prestige than those of Marques, Márcio Garcia and even Ana Clara Lima. In addition, he has the audience's fans in his favor, who hardly regretted Leifert's departure from Globo. Everyone just wants to know about Mion at BBB22. Currently, there is no one bigger and better than Mion for this position.
However, other less obvious names may come up along the way. But taking the BBB22 spot from Mion will be a bucket of cold water in the public even bigger than Andre Marques' No Limite squad.
.