Those who accompany their children watching TikTok may not imagine that, behind the dances, is one of the most valuable companies in the world. The Chinese Bytedance, owner of the application, is expected to go public soon, and secondary negotiations (before the offering of shares on the Stock Exchange) evaluate the company at more than US $ 250 billion (about R $ 1.4 trillion), according to a report by Bloomberg.
But what makes the Chinese platform so valuable?
Facebook, like YouTube and other platforms, has been struggling to beat TikTok, without much success. The short dance and video app is on its way to becoming the next platform of 1 billion users in 2021, and its followers are spending far more time on the app than on Facebook or Instagram.
Many believed that competition on social media had been dead for a few years, with Facebook isolated in the lead, but that was no longer the reality. The last time that Mark Zuckerberg's platform had been threatened in any way was when Snapchat started to grow rapidly. However, after the purchase of Instagram by Facebook and the launch of Stories and vertical videos, Snap's growth slowed.
Facebook tried the same trick to stop TikTok by launching Reels on Instagram, but to no avail. As Andrew Hutchinson writes in Social Media Today, the main problem is something that Facebook and Instagram are unlikely to overcome: "The construction of TikTok and the way it keeps users engaged are fundamentally different from Facebook's approach."
disclosure / PIXABAY
Platform does not resemble TikTok
Facebook has always taken a big advantage for having more data than all of its competitors, which makes it easy to show people what they like about the contacts they care about most. That is, the app uses your network of relationships to determine what you will see.
But TikTok works in a totally different way. He doesn't care who his friends are, the only thing that matters is what you see and spend the most time watching. While Facebook chooses what to show you among a dozen posts from your network of interest, TikTok chooses between millions and millions of videos.
When you sign in to Facebook, he wants to know who your friends are or who interests you on Instagram. TikTok starts showing you dozens of random videos and will use powerful algorithms to find out what makes you spend more time watching the videos.
Thus, TikTok is more effective for discovering trends and what you really like. I, for example, discovered that videos of dogs happy to the sound of "Weee" and airplanes breaking through the flying sound barrier are my weakness and what I see the most.
Powerful algorithm
Technology expert Eugene Wei credits much of TikTok's success to the platform's algorithm. "Everything you do, from the moment the video starts playing, is a sign of your feeling about that video. Do you move on to the next video before you even finish playing? An implicit signal (though almost explicit) of disinterest ", he explains.
playback / youtube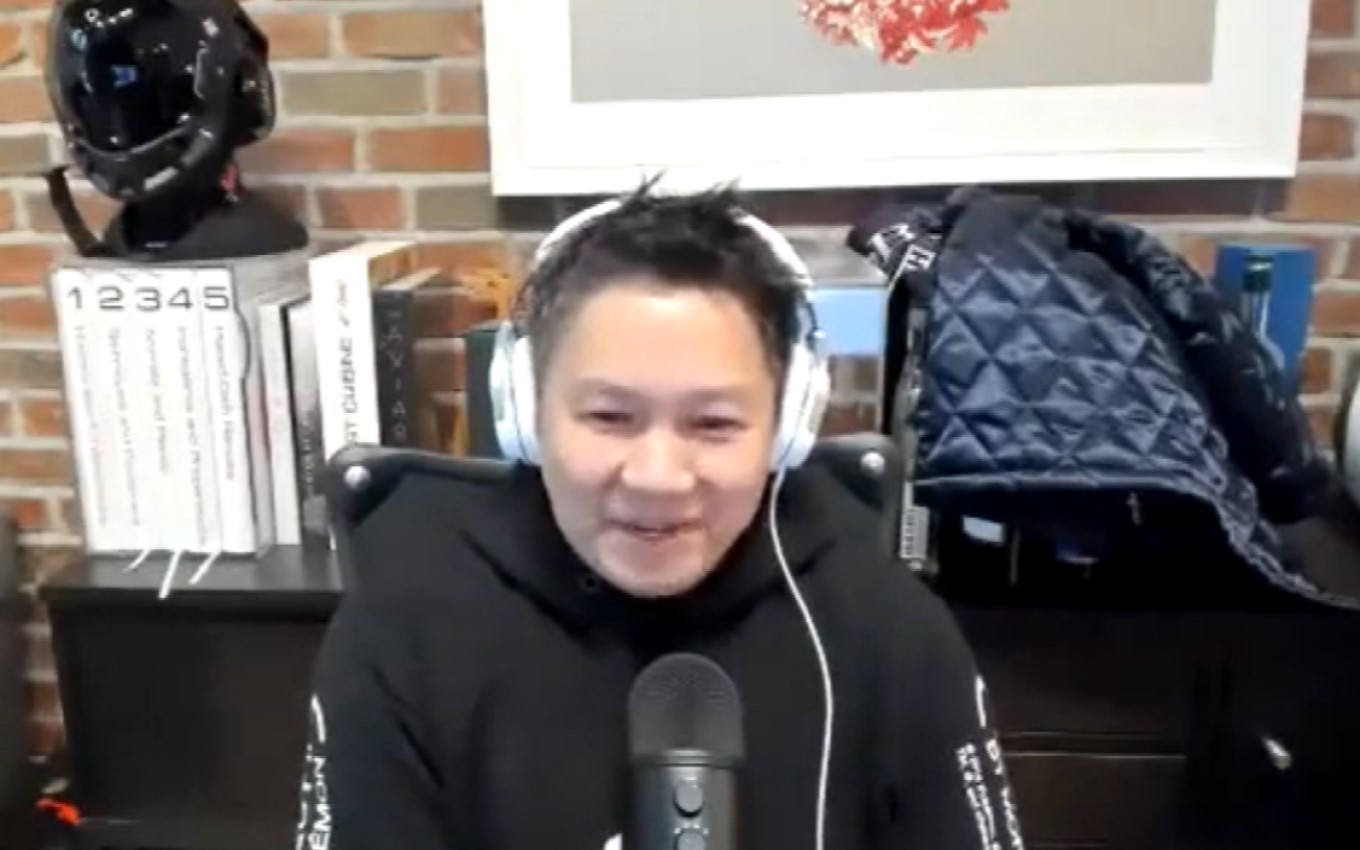 Eugene Wei explains the importance of the algorithm
"Did you watch more than once, making it repeat? It seems that something about it attracted you. Did you share the video through the integrated panel? Another strong indicator of positive feeling," adds Wei.
The TikTok algorithm, which incorporates machine learning based on video content, along with human categorization, is highly attuned to people's specific interests and, with just a small amount of use, learns what will keep the user engaged.
That's why in the beginning you spend hours searching for something you like, but as time goes by, everything you see seems to please you. This also explains why the TikTok feed seems to have more news than that of its competitors.
Even so, Facebook and its brands are absolute leaders in the volume of user data captured. And that has always given Zuckerberg's platform a big advantage. The more data, the better to determine what you and your connections like and consume. This is particularly effective in advertising.
Facebook remains an isolated leader in the sale of ads on social networks. However, as users migrate, money tends to keep pace, and TikTok is moving to improve its advertising. In fact, the platform has invested in live events and broadcast for the first time a game of the Northeast Cup.
Another advantage of TikTok is its simpler and more intuitive platform, even a child can use filters and share content. In the past, you needed some skill to create a meme and post to a social network.
TikTok made the process easier, allowing other content to be shared easily, already making music, effects, frames available and allowing you to insert yourself into third party content. The more creators, the more memes and the more users are attracted by the network effect.
In addition, while Facebook and Instagram have gained several feeds (Stories, Reels, publish etc.) and new features over the years, TikTok has basically one feed. And in it appears a single video, which takes the entire screen, which makes it easier to retain attention and improve the recommendation, while your competitors are trying to adjust various feeds within the app.
But Facebook is not standing still and is already working on profound changes. In March, the company announced the Learning from Videos project, an effort to develop algorithms to automatically learn audio, text and image representations from data in publicly available videos uploaded to Facebook.
That is, the idea is to categorize the videos based on the content, in the same way that TikTok does.
Not by chance, Learning From Videos started with Reels from Instagram. The platform should also add separate "Discover" and "Following" tabs in Moments, similar to TikTok's "Following" and "For you" feeds.
Another area in which Facebook has absolute leadership, for the time being, is in its market value: R $ 5 trillion. But Bytedance, with its R $ 1.4 trillion, is less than ten years old (Facebook is 17 years old).
Young Bytedance is also launching a series of services quickly, such as its payment platform and games platform, ahead of Facebook. At this rate, the Chinese have a good chance of reaching or overtaking their American rival.
Not by chance, when former American President Donald Trump tried to restrict TikTok in the U.S. and force the sale of the platform in the country without clear reasons, Mark Zuckerberg was initially one of the supporters of the idea.
On the other hand, as TikTok grows, scrutiny about the platform increases, and privacy and content moderation issues are expected to grow.
It is still ironic that Facebook is being accused of a monopoly on social networks just at a time when its competitors appear increasingly effective and its leadership is threatened as never before.
---
This text is argumentative and does not necessarily express the opinion of the TV News. The Media Column is published every Thursday.
.