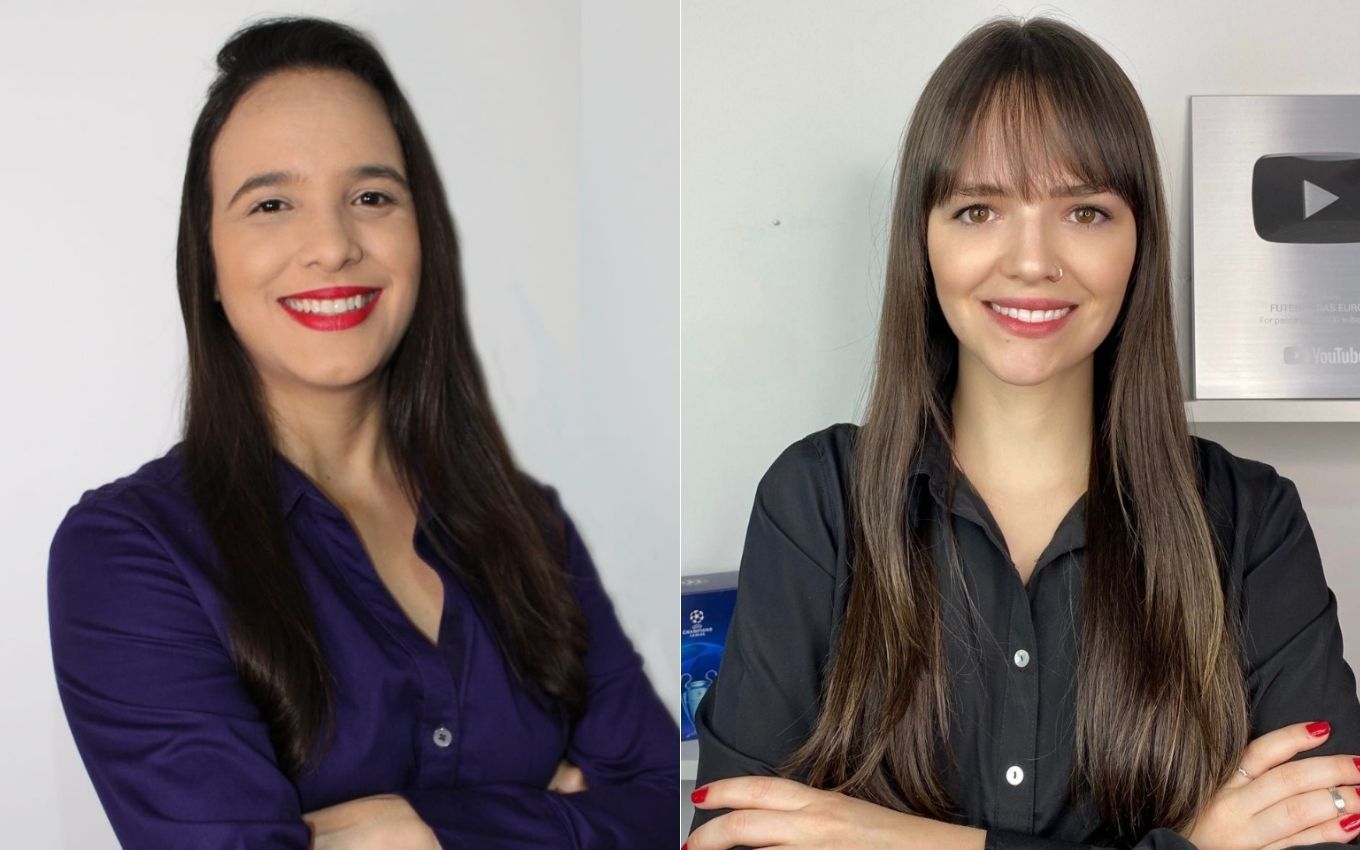 WarnerMedia has hired this Monday (13) two women who will be part of the TNT Sports broadcast team for the Uefa Champions League on HBO Max. It will be the first time that the company will have a fixed female narrator and commentator. Camilla Garcia and Giovana Kiill already start working this Tuesday (14), when the group stage of the most important club competition in the world begins.
The information was confirmed by TNT Sports to TV news. Camilla will be responsible for the narration of the match between Lille x Wolfsburg, from 16:00 (GMT), for group G. Giovana will comment on the match between Dynamo Kiev x Benfica, at the same time, valid for the E bracket. matches are exclusive to HBO Max, which will have an attraction in the competition to attract new customers.
Camilla and Giovana are not unknown to the channel's sports audience. Both were featured in the program A Narradora Lay's, produced by Esporte Interativo (former name of TNT Sports) in 2018. The reality show aimed to select women to narrate the League games, which happened briefly that year. Now both have fixed agreements.
Narrator Camilla Garcia does not hide her passion for football and, in addition to playing, she has also done narration for e-sports. Despite having a degree in music, Camilla has been gaining ground in narration since 2018, participating in face-to-face events at Sesc and online radio.
"I'm returning to the place that allowed me to dream of being a narrator. Very happy to have the chance to narrate the best championship in the world. Eager to narrate great games, with so many talents, and to be able to tell beautiful stories. somehow representing women who struggle to occupy spaces like this. Without a doubt, it's a dream come true", comments Camilla in conversation with the column.
Giovana Kiill is also grateful for the opportunity. "Over the last 3 years I have given up many things in pursuit of my dream of commenting on Champions. I showed what I knew and what I could do on my YouTube channel, Europa Football. The public recognized the quality of my work, as well as the TNT Sports team. Being one of the first women in Brazil to comment on men's soccer broadcasts is a great goal for me, but with a wonderful assistance from the entire TNT Sports team. .
HBO Max will air the Champions League through 2023/2024. Most of the group stage games will be exclusive to the streaming service. In addition to the Champions League, HBO Max exhibits Brazilian Championship games.
.