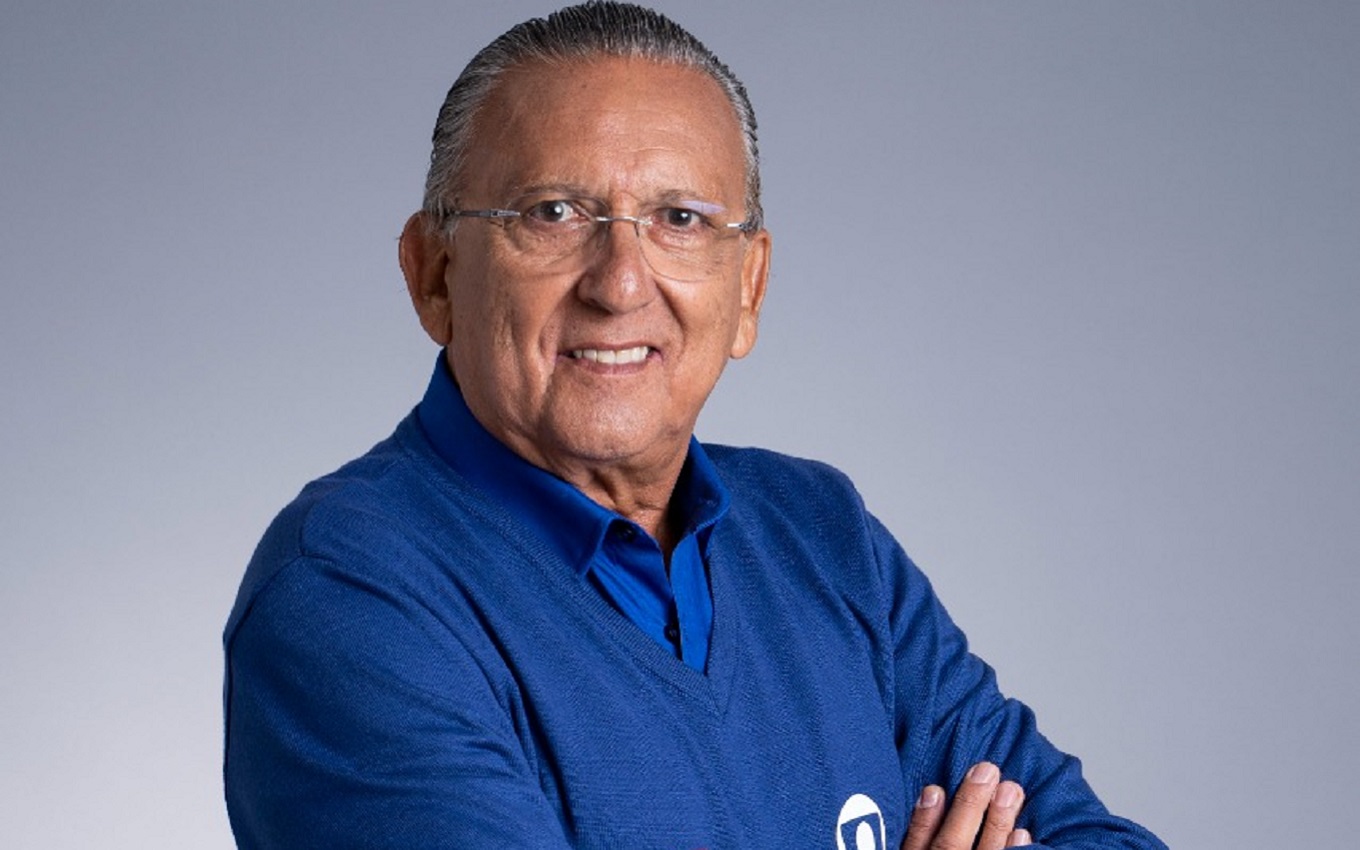 O TV news This Sunday ends its special of three reports on coverage of the Tokyo Olympic Games on Brazilian TV. The main broadcaster that will broadcast the biggest sporting event in the world, Globo has defined its pillars for the work that begins next Friday: emotion, resilience and safety. The last item is the main one, because the Games take place during a Covid-19 pandemic.
"The pandemic completely changed our planning, which in large events such as the Olympic Games takes around two years of preparation", revealed Joana Thimoteo, Globo's sports events director, in a conversation with the column. Putting together a logistics plan was a challenge for the broadcaster. After all, covering the Olympic Games is always a huge task.
If there was no Covid-19, Globo would go to Japan with a team of 200 professionals and a special studio. Broadcasts, programs and reporting would be done from Tokyo. Narrators such as Galvão Bueno, Luiz Carlos Jr. and Luís Roberto would be in the Asian country.
The network, however, only resumed the coverage plan for the Tokyo Games at the end of last year. In other words, it reduced the preparation time by 1/4. "We focused on our planning and looked for alternatives that would bring more security to our teams and, at the same time, would not impact the quality of delivery of the event to the public", reveals Joana.
In order not to lose quality, Globo took a drastic decision: it sent only a primordial team to cover a great event with quality. Reporters will be on-site, while narrators and commentators will be in Brazil. Bárbara Coelho and Carol Barcellos are on duty on the program, with live tickets.
"Another decision was not to send in the team anyone who was part of the risk group, even if they had already taken the two doses of the vaccine. Safety is our number one priority", reinforces Joana Thimoteo.
The station also set up a major war operation to control who enters and who leaves. Counting TV Globo and SporTV, it is estimated that 500 professionals are involved in the coverage of the Olympic Games. All will be concentrated in Rio de Janeiro. There are still teams focused on soccer broadcasts of the Campeonato Brasileiro and Copa do Brasil, which do not stop.
Joana Thimoteo explains the team's protocol in Brazil to prevent outbreaks:
During the Games, we will also have an increase in the flow of professionals in our newsrooms and studios here in Brazil and we have specific security protocols. All common areas already have an acrylic partition and cleaning material, and the use of a mask is mandatory. These rules will also apply, of course, to new areas created especially for the coverage of the Games, such as the Olympic Studio. In the newsroom, we will continue to provide cleaning items and masks. We will offer all the food, which will only be in predetermined places. Anyone who needs to remove their protective mask, due to work, will be tested every 72 hours, as will all professionals who are coming from outside Rio de Janeiro."
Those who went to Japan were quarantined for seven days in Brazil before boarding. Upon arrival in Tokyo, they spend another four days at the hotel. Between the 4th and 14th day, it is only possible to circulate between the competition arenas. Globo rented private cars for all professionals. In the Tokyo station's newsroom, Globo will follow the same protocols adopted in Brazil, with daily cleaning, acrylic partitions at work stations and the mandatory use of masks.
Open TV team
On SporTV, the promise is 840 hours of coverage with four linear channels. At Globoplay, there will be 45 free signals sent by the IOC (International Olympic Committee) with all modalities. On open TV, the priority is to show the events in which Brazilian sport has a chance for a medal.
"If there are Brazilians in the dispute, you can be sure that the event will be on Globo's screen. Brazil is the protagonist of our broadcast. The main sports in which Brazil has tradition, in addition to the competitions in which Brazilian athletes have a chance of medals, will be on our schedule. And, of course, the opening and closing ceremonies," says Globo's Communication on priorities. A day will be 12 hours on the air — between 10:30 pm and 11:45 am. Globo's morning and morning newscasts will be reduced.
In the division of narrators by sport, Galvão Bueno will narrate the soccer games of the Brazilian men's and women's team, in addition to commanding the Opening Ceremony with Marcos Uchôa next Friday (23), starting at 8 am. Cléber Machado will be available for coverage.
Luis Roberto is also part of this schedule, but he will make volleyball events as a priority – to repeat the success and praise he had at the Rio-2016 Games. A novelty is the selection of Everaldo Marques, in his first coverage of the Olympic Games on Globo. The ex-ESPN will command the skake and surf broadcasts, the new 2020 sports.
To comment, Globo reinforced itself. In addition to former athletes who are already part of its sports core, such as Nalbert, Hortência Marcari, Daiane dos Santos, Gustavo Borges and Carlão, names such as Fabiana Claudino, Thaísa Daher, Sheila Castro, César Cielo, Jade Barbosa, Emmanuel Rego, arrived. Diego Hypolito and Joanna Maranhão, Bob Burnquist, Cristiane Rozeira, Miguel Pupo, Aleio Muniz, among others. There will be 100 commentators from 50 different modalities.
Japan transported to Globo
Even without being mostly in Japan, Globo had an idea of ​​trying to transport itself to the Asian country. To do this, he set up a technological space at Estúdios Globo with virtual solutions to give the feeling that his team is actually in the country. Broadcasts and sports programs, such as Globo Esporte and Esporte Espetacular, will be commanded from this space.
"We will make people feel at the Olympic Games headquarters. We will have many virtual solutions in the studio. Cameras installed on top of a building in Tokyo will broadcast live images of the Japanese capital to the studio's approximately 80 square meters of LED screens, that will give the impression that we brought Japan here", comments Joana Thimoteo.
The executive does not deny that there is a concern for everything that happens in the world. At the same time, he claims that there is a mission for Globo to fulfill. And its professionals really want to do a good job, with all the necessary care.
"The big difference will be in a very symbolic edition, without public, and the athletes representing this meeting of peoples in such a difficult time. These are the stories of resilience, overcoming, emotion, willpower that we will tell in the more than 200 hours of broadcasts of TV Globo and on the four channels of SporTV with the best of the Olympics in more than 840 hours of transmission", concludes Joana.
.