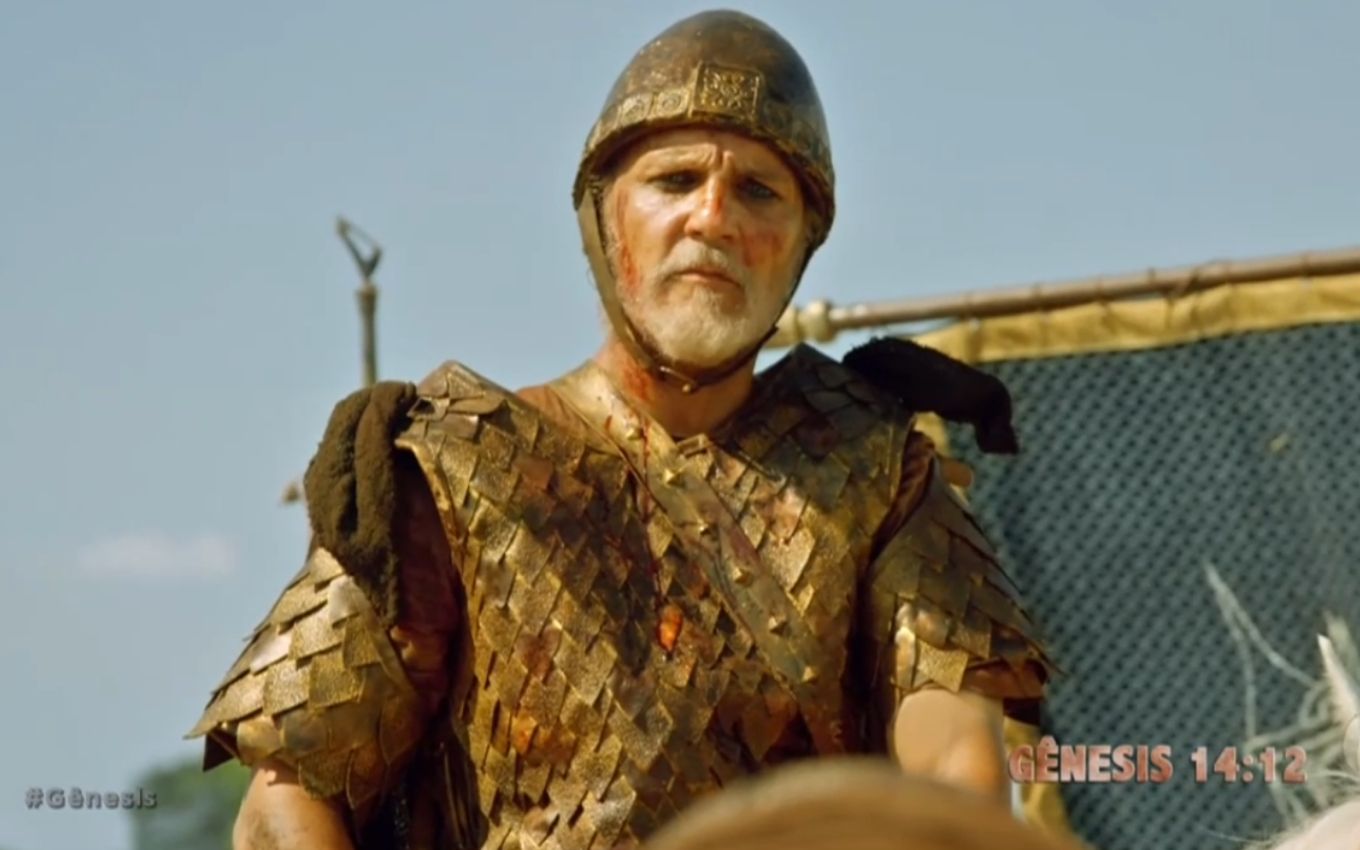 An interpreter of Chedorlaomer in Genesis, Gustavo Novaes started recording in the biblical novel without finishing his previous work. Before Record's show, he was on the air like Samuel in Amor de Mãe (2019), on Globo, but the stoppage due to the pandemic prevented him from saying goodbye to the character. "When I stopped [de gravar], my contract was already ending ", explains the 48 – year – old artist.
In March 2020, the plot by Manuela Dias had its recordings suspended due to the Covid-19 crisis. In the plot, Novaes gave life to tennis coach Marina, played by Erika Januza. In August, when Globo returned to the studios, the actor's contract was in the final stretch and he was already negotiating with Record to play the king of Elão.
"In Amor de Mãe, Erika's character goes to another place, and Samuel even had a chance to return, only that there was a pandemic. In the end, Marina also became a teacher at the end of the novel. But it was all very short and It was 15 days of soap opera, that Manuela [Dias] resolved there. And he had to do it that way. Samuel stayed there [na primeira fase]", recalls the actor TV News.
Despite the work affected by the pandemic, Novaes is not upset by the fact that he was unable to end Samuel's trajectory. "We have to accept things. Wow, it was so good and everything went well. These are things that are beyond our control. I just have to thank you."
Before Mother's Love, the actor made The Seventh Guardian (2018). Amending one project on the other is one of the satisfactions of his career.
"When I made Atala [em O Sétimo Guardião], afterwards they already hired me for Amor de Mãe. I did a test, actually. I know Manuela Dias and she was rooting for me, but there is no favor there, no. It is in talent and in search ", he points out.
"This is all very nice. When I went to Rio de Janeiro, I went with one hand in front and the other behind. I didn't know anyone. I don't know anyone, I'm not anyone's son, I'm not a heartthrob and I don't have a family behind I am grateful to those who believed in me, people who were excellent for my career ", he thanks.
For having a solid trajectory, Novaes was invited to embody the feared Quedorlaomer in Genesis. The monarch was one of the highlights in the battle of the Sidim valley. The sovereign led a violent army and was reputed to be a monster for his cruel acts. In the plot, he was defined as a man "unable to feel joy or sadness, with a stone in place of the heart".
"Quedor was a man created by war. What is a king? In my studies, I saw that there is always someone wanting to kill the king. And it could be the guy next to you hugging and kissing you. Imagine living in a world like that. ? Now, can you imagine 6 thousand years ago? Barbarism was the only way to live ", explains the actor.
"There was a word in Record's own text, which said that he was impassive. It was that word that I took to the character", he completes. Quedorlaomer said goodbye to the soap opera last week, when he was killed poisoned by Maresca (Thais Müller).
Behind the scenes of the biblical novel
From his participation in Genesis, Novaes collects good stories. One of them is the curious way that he named his character with a name that looks like a tongue twister. For him, Quedorlaomer is just Quedor.
"Before I got there, people already hated me (laughs). All because I didn't speak my name, Quedorlaomer, but people had to speak. And they couldn't (laughs). Sometimes, the actor had a huge sentence to decorate with my name in the middle (laughs) ", he recalls, laughing.
Charles Paraventi, interpreter of Bera, king of Sodom, was one of the colleagues who suffered the most to record the sequences in which he quoted the rival.
"We had a great scene where he couldn't speak my name (laughs). He was like, 'Can I change to the king of Elam?' (laughs) Really, talking about Quedorlaomer was not easy. In production, there were people who didn't even try. They said: 'Bring the king' (laughs). ", have fun.
With his participation in Genesis completed, the artist accompanies the booklet from home. After amending two novels in the middle of a pandemic, he is moved to say what he wants to do after so much work. "What I want is to kiss my mother. With this pandemic, I haven't seen her for months. She is already vaccinated and now I can see her", she celebrates. Maria Helena Novaes Pereira, 67, lives in São Paulo and will soon meet her famous son again.
See scenes from Gustavo Novaes in Genesis:
.