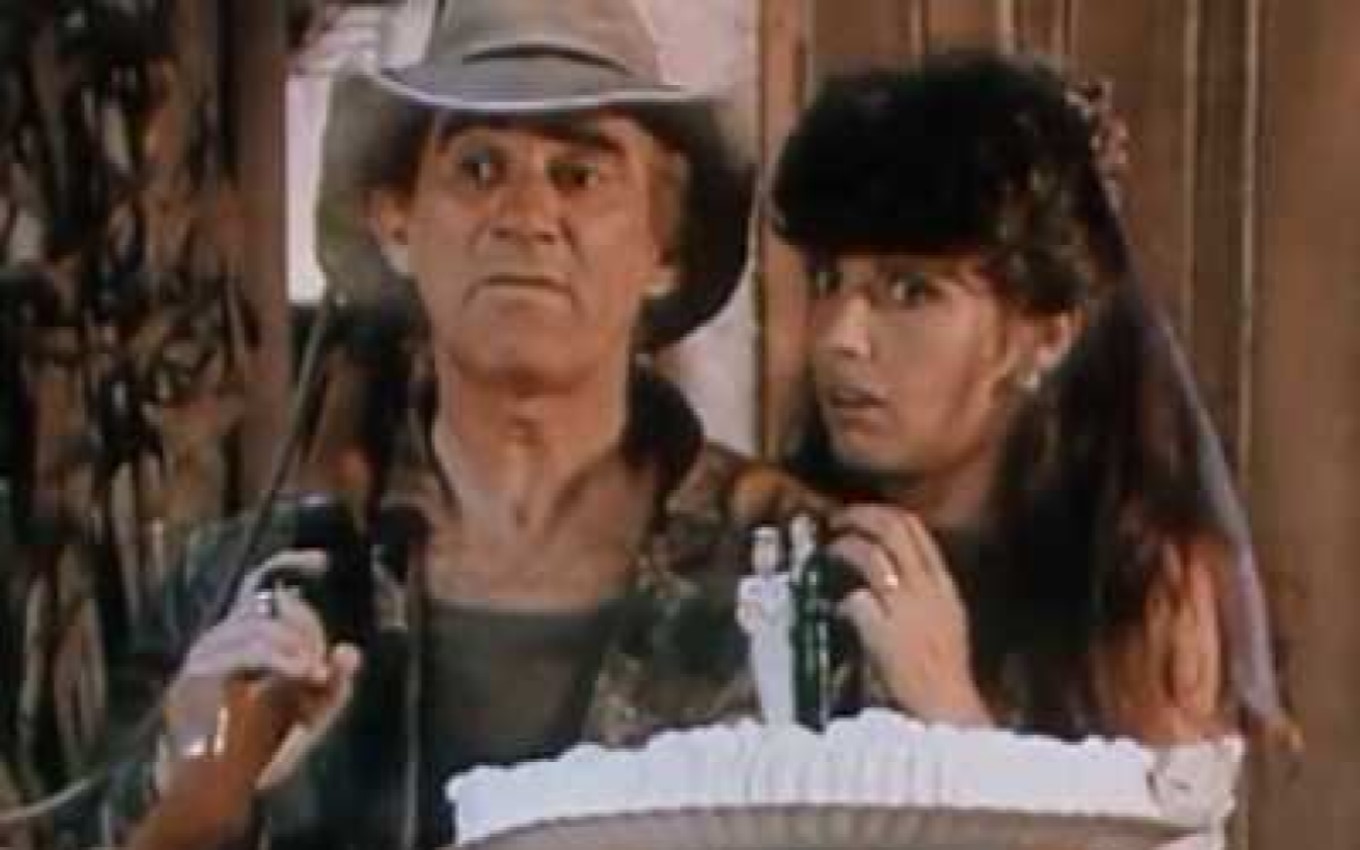 SBT screens the film The Marriage of Trapalhões in the Screen of Successes this Friday (16), at 23:15 (Brasilia time). In the 1988 comedy, Didi (Renato Aragão) falls in love with Joana (Nádia Lippi) and takes her to meet her brothers. When they decide to get married, the two end up attracting an enemy and get involved in several messes.
Humble, Didi lives with his three brothers, Dedé (Dedé Santana), Mussum (Mussum) and Zacarias (Zacarias), in the rural area. One day, he goes to a nearby town and gets into a fight with Expedito (José de Abreu). In the midst of chaos, he meets Joana, and the two fall in love.
The young woman goes with Didi to the ranch. At first, she is startled by the "chucro" way of the brothers, but soon feels part of the family. As soon as the couple decides to make the union official and live in harmony with Dedé, Mussum and Zacarias, Expedito discovers where they live and starts attacking the place.
Directed by José Alvarenga Jr., the national production also includes the performance of Tatiana Delamare, Terezinha Elisa and Helga Gahyva.
Watch the call for The Marriage of the Bumblers:
.