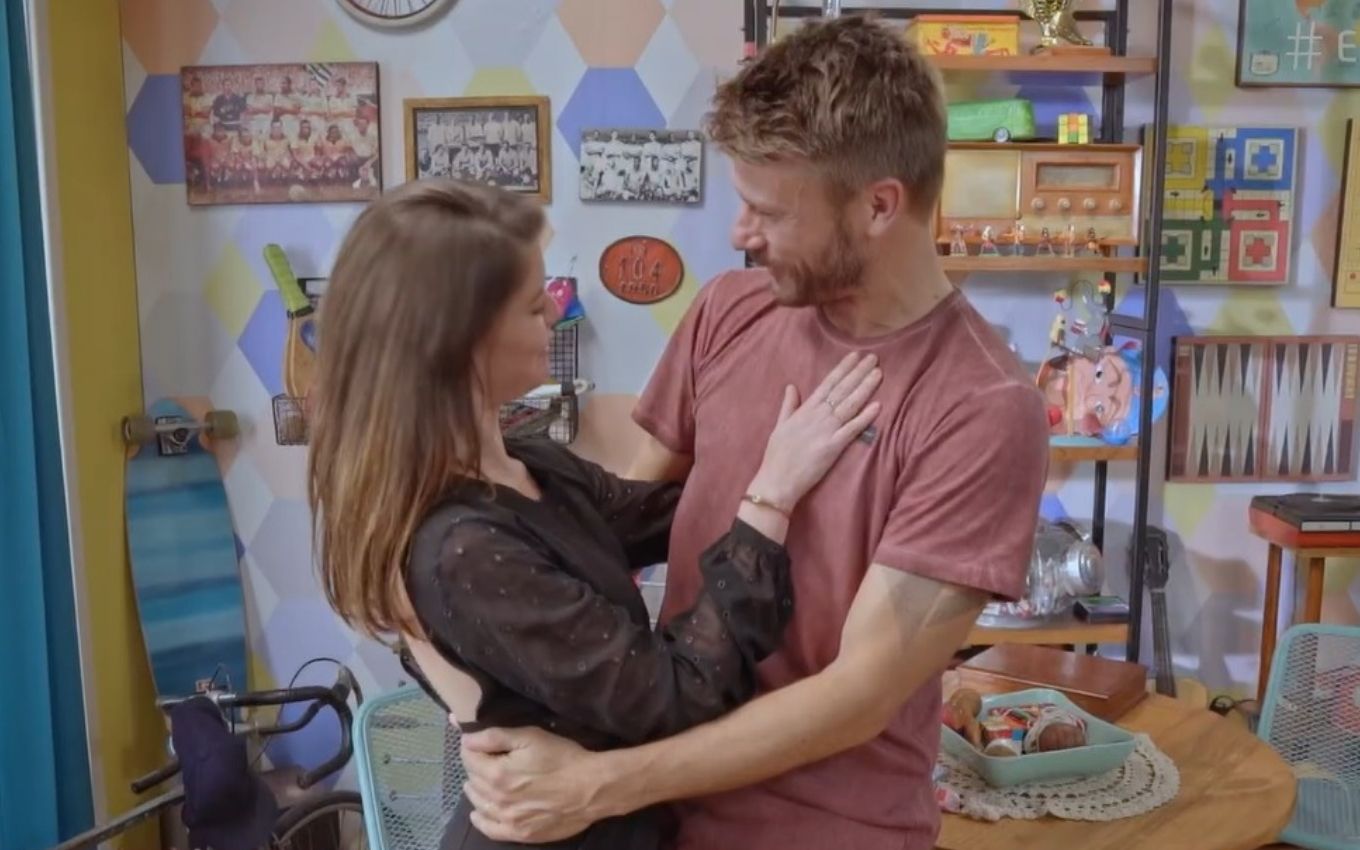 Rodrigo Hilbert and Alinne Moraes mobilized internet users this Saturday morning (9) because of the actress' participation in the picture Season of Family, by É de Casa. Even though the theme was affective memory and cooking, what made twitterers get excited was the fetish, especially bisexuals.
"I turned on the TV and Rodrigo Hilbert and Alinne Moraes were cooking… Was this the bisexual paradise?", wrote a netizen who identifies herself as Merida do Trópico.
To Fernanda Lima's husband, Alinne revealed that she missed her grandmother's food, a theme that was the guiding principle for the attraction – recorded before the pandemic. Together, Hilbert and Alinne cooked a bun, filet mignon hash, and a blackberry tart for dessert.
Friends since the late 1990s, when the actress dated a best friend of the cook and the web crush, Rodrigo Hilbert and Alinne Moraes also recalled that they had already lived other moments together in cooking, such as barbecues made by the presenter.
On the internet, however, the kitchen took a back seat. Twitter users just wanted to know about another main dish, as shown in the tweets below:
i turned on the tv and it was rodrigo hilbert and alinne moraes cooking… would this be the bisexual paradise?

— Hamster giving prom to cryptocurrency consultants (@tropicomeridado) October 9, 2021
Rodrigo Hilbert and Aline Moraes on the same screen is a marvel saw #EdeCasa

— Lucas (@ldcweb) October 9, 2021
rodrigo hilbert and aline moraes cooking on tv.
I would even eat for free.

— aline (@windoarde) October 9, 2021
.