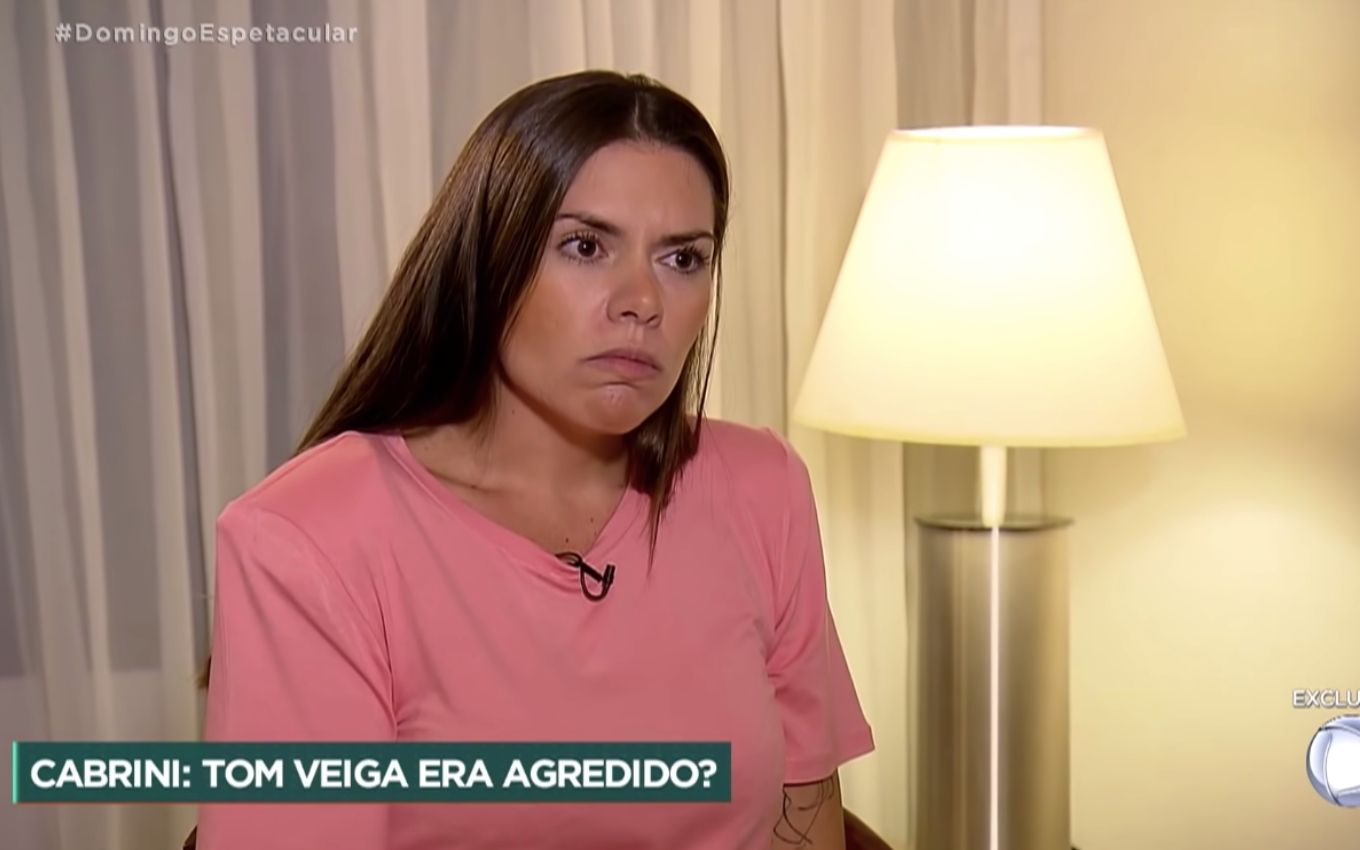 Tom Veiga's last wife, Cybelle Hermínio da Costa got involved in fights with her own father, a former employer and also with an ex-boyfriend. Accused of having assaulted the actor who gave life to Louro José, which would have culminated in the separation of the couple eight months after the wedding, the businesswoman registered police reports in which she would have been the victim of aggression.
According to the three BOs obtained by the newspaper Extra, Cybelle went to police stations to accuse her attackers. On February 6, 2009, the commercial manager went to the 14th Police Station in Rio de Janeiro, Leblon, to report that her father, Carlos Antônio Rodrigues da Costa, assaulted her.
According to the report, Costa tried to settle a fight between his children, since Cybelle was in confrontation with Carlos Vinicius Hermínio Costa. "According to the communicant, she and her brother argued and got into fact, and that her father, when breaking up the fight, punched the communicator in the face and gave her an arm lock, hurting her", in the document.
"That in relation to the fight with her brother, the communicant declares that, in fact, she scratched him; that she wishes to represent against her father for the aggression suffered, as it is not the first time that this fact has occurred", completes the police report .
On December 13, 2012, Cybelle filed a complaint for assault against Deborah Amaral Monteiro Lopes, her former boss and owner of a women's clothing store. Tom Veiga's widow was the store manager and gave testimony at the 12th DP, that of Copacabana.
According to her, Deborah held her "using excessive force" during a discussion about work, when the boss would have been bothered by receiving an email from the employee.
"Deborah kept screaming and insisting that she no longer wanted to receive e-mails from store managers," said Cybelle at BO, who is also said to have taken the maid's arm very hard.
After being fired by the company, the possible victim sued Deborah for R $ 450,000 for moral damages, but lost in two instances.
Accused of having beaten Tom Veiga and even poisoned him by the inheritance of Ana Maria Braga's partner, Cybelle Hermínio has already registered a bulletin against her ex-boyfriend Felipe Fabbriani, with whom she has been in relationship for three years.
According to testimony to the 14th DP, the then boyfriend arrived at the restaurant where the investor was having dinner with a friend and reportedly pushed them both in the early hours of January 23, 2017. She also stated that she just did not suffer a physical assault because strangers who were at the place they held Fabbriani.
At the time, Pedro's mother got a protective measure against her ex-boyfriend, who is still being prosecuted by the Rio de Janeiro Public Prosecutor's Office based on the Maria da Penha Law.
O TV News looked for Felipe Fabbriani, but got no answer until the publication of this text.
To Extra, a friend of Cybelle said that she always heard reports of heated discussions between her friend and Veiga. "She told me that when he drank too much it was common to be aggressive, and that sometimes he wanted to hit her. But as he is also big, he retaliated," said the source who preferred not to be identified.
In an interview with journalist Roberto Cabrini, last Sunday (11), Cybelle Hermínio da Costa denied the attacks on Tom Veiga reported by him in the audio sent to his ex-wife, Alessandra Veiga, and friends. The businesswoman also questioned the reason why the ex-husband had not made a record of the occurrence of his alleged aggression at the police station.
"That's what he says, but then I ask, a person who was really assaulted, would she be interested in asking you how you are? Would she be interested in coming to you? ', I would say it is contradictory. A person who says he was beaten should do a BO, a crime body, should then do a protective measure, anything ", he speculated.
---
Subscribe to the channel TV News on YouTube and check out our daily newsletter with the main highlights of the day
.