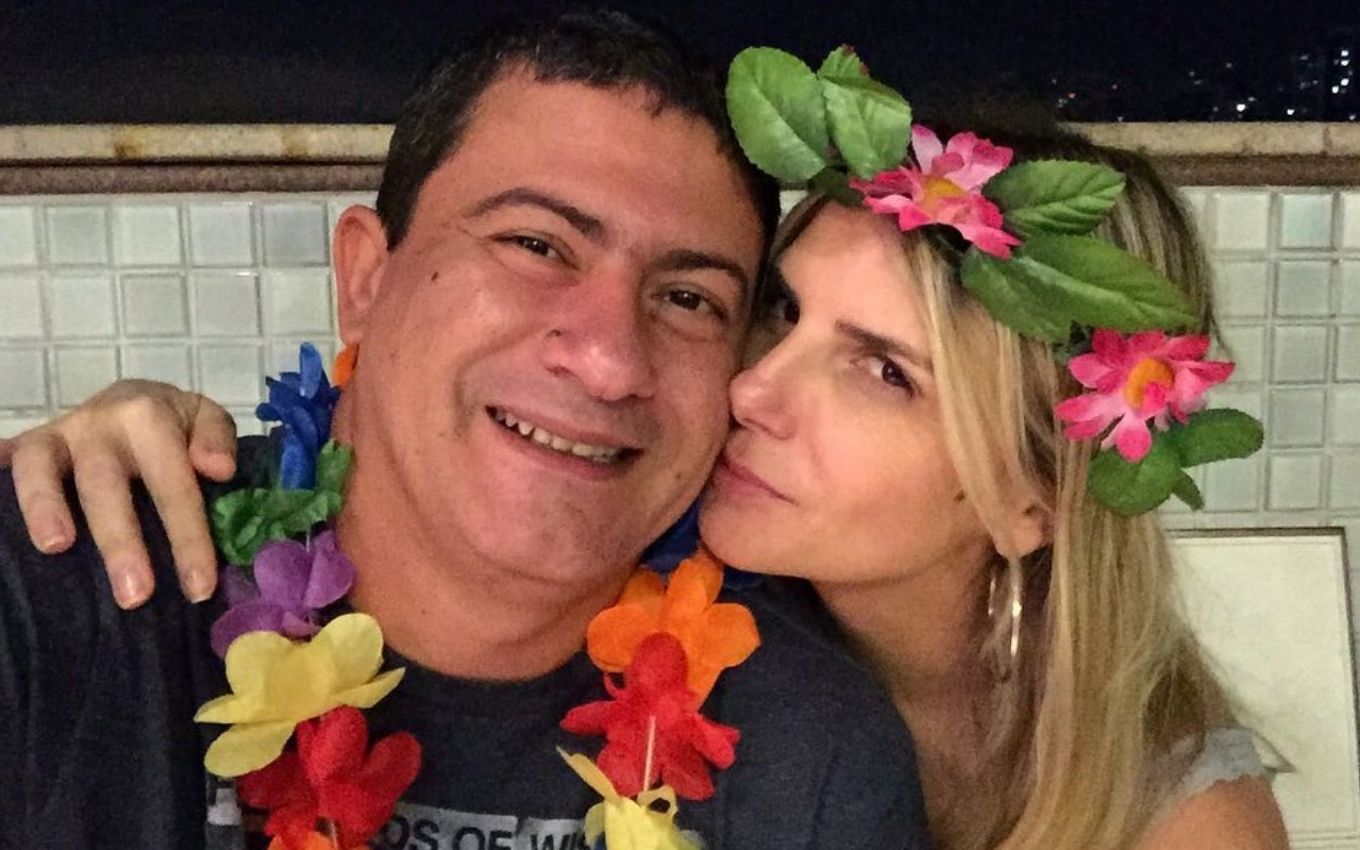 Alessandra Veiga, Tom Veiga's second wife (1973-2020), denied on Tuesday (6) that the actor's family intends to exhume the body of the interpreter of Louro José on suspicion of poisoning. According to her, this possibility was never considered by family members, who fight with the artist's last ex-wife, Cybelle Herminio da Costa Veiga, for the inheritance.
According to information from columnist Leo Dias, of the newspaper Metrópoles, people close to Veiga said that there was a family plan to ask for the exhumation of the body, which was denied by Alessandra.
"We don't know what family this is. Because ours certainly isn't. We don't know any of that. Neither I nor Tom's children, least of all the brothers," she told the newspaper Extra.
Alessandra and Tom were married in 2006 and stayed together until 2018. In January 2020, the actor married Cybelle, but the relationship ended in October. He was found dead in his home at the age of 47, on November 1, 2020, victim of a stroke.
Three days before he died, the actor reportedly asked a friend to go with him to the registry office to witness the removal of Cybelle, his ex-wife, from his will. Louro José's interpreter reportedly sent audios to the boy on October 29 and 30, 2020.
Cybelle's name is still on the actor's will, and she receives a pension of around R $ 18,000. Both traded the stable union for marriage with total division of assets. A few days later, they separated.
In addition to the ex-wife, Tom Veiga's four children are in the will, which determines that 50% of the assets should go to the ex and 12.5% ​​to each of the natural heirs. A civil lawsuit is being filed by Tom's children to legally prove Cybelle's unworthiness as heir. Another action was opened for Amanda, Tom's eldest daughter, to be the inventor. However, the ex also wants to take care of the artist's estate.
---
Subscribe to the channel TV News on YouTube and check out our daily newsletter with the main highlights of the day
Feedback Policy
This space aims to expand the debate on the subject addressed in the news, democratically and respectfully. Anonymous comments are not accepted nor do they violate ethical and moral laws and principles or promote illegal or criminal activities. Thus, slanderous, defamatory, prejudiced, offensive, aggressive comments that use bad words, incite violence, express hate speech or contain links are summarily deleted.
.