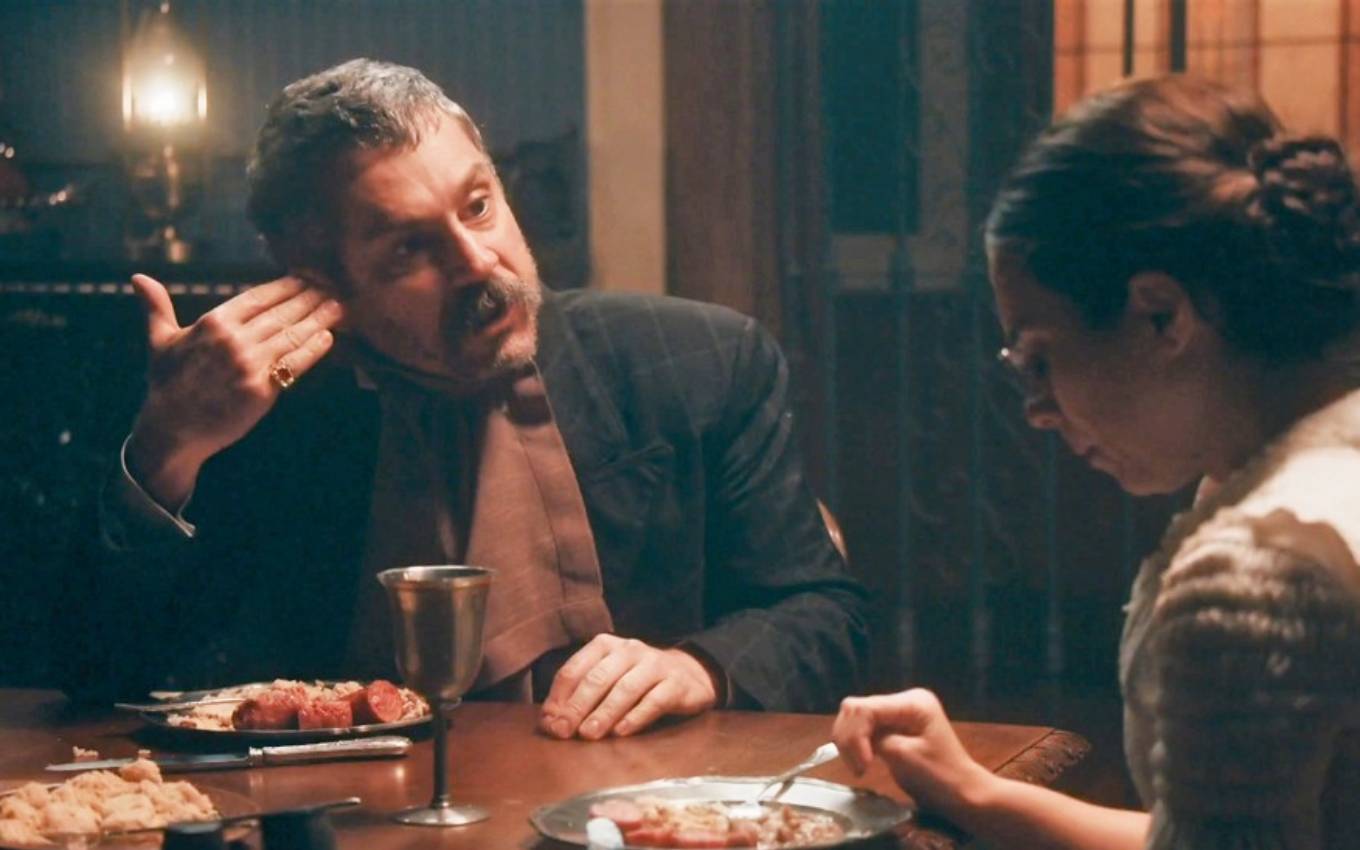 Tonico (Alexandre Nero) will have another one of his rage attacks against Dolores (Daphne Bozaski) in In Times of the Emperor. Irritated at having suffered a loss to Dom Pedro 2º (Selton Mello), he will take his anger out on the woman and compare her to an animal in the six o'clock soap opera on Globo. "You're walking on all fours any day!"
No chapter scheduled to air this Monday (11), the villain will have failed in his intention to provoke a war between England and Brazil. To make matters worse, his great rival, the emperor, will be applauded by the people for the way he handled the crisis.
When he gets home, he'll talk to Dolores and make his frustration clear. "I lost a battle, but the war is just beginning! You'll see if I don't
I'll finish this emperor," he'll roar.
"Why do you hate him so much?" the young woman will ask. "When I was a boy, my father had achieved an important position in the government. Then one day he took me to the Quinta and I ended up beating Pedroca. My father lost his position and went back to the Recôncavo with his tail between his legs!" , will explain the deputy.
"So… It wasn't the emperor's fault, it was yours," the girl will retort. Tonico will revolt at the comment and explode. "You don't understand anything, you bitch! She's such a donkey that any day she's walking on all fours!" the colonel will assert.
The only new Globo soap opera on the air, Nos Tempos do Imperador takes place around 40 years after the events of Novo Mundo (2017). In addition to spoilers, the TV news also daily publishes the summaries of the six o'clock soap opera.
---
Learn all about the upcoming chapters of soap operas with the Noveleiros podcast
Listen to "#78 – Pilar Goes From Hell to Heaven in In Times of the Emperor!" on Spreaker.
---
Subscribe to the channel TV news on YouTube and watch videos with revelations of what will happen in Nos Tempos do Imperador and other soap operas.
.