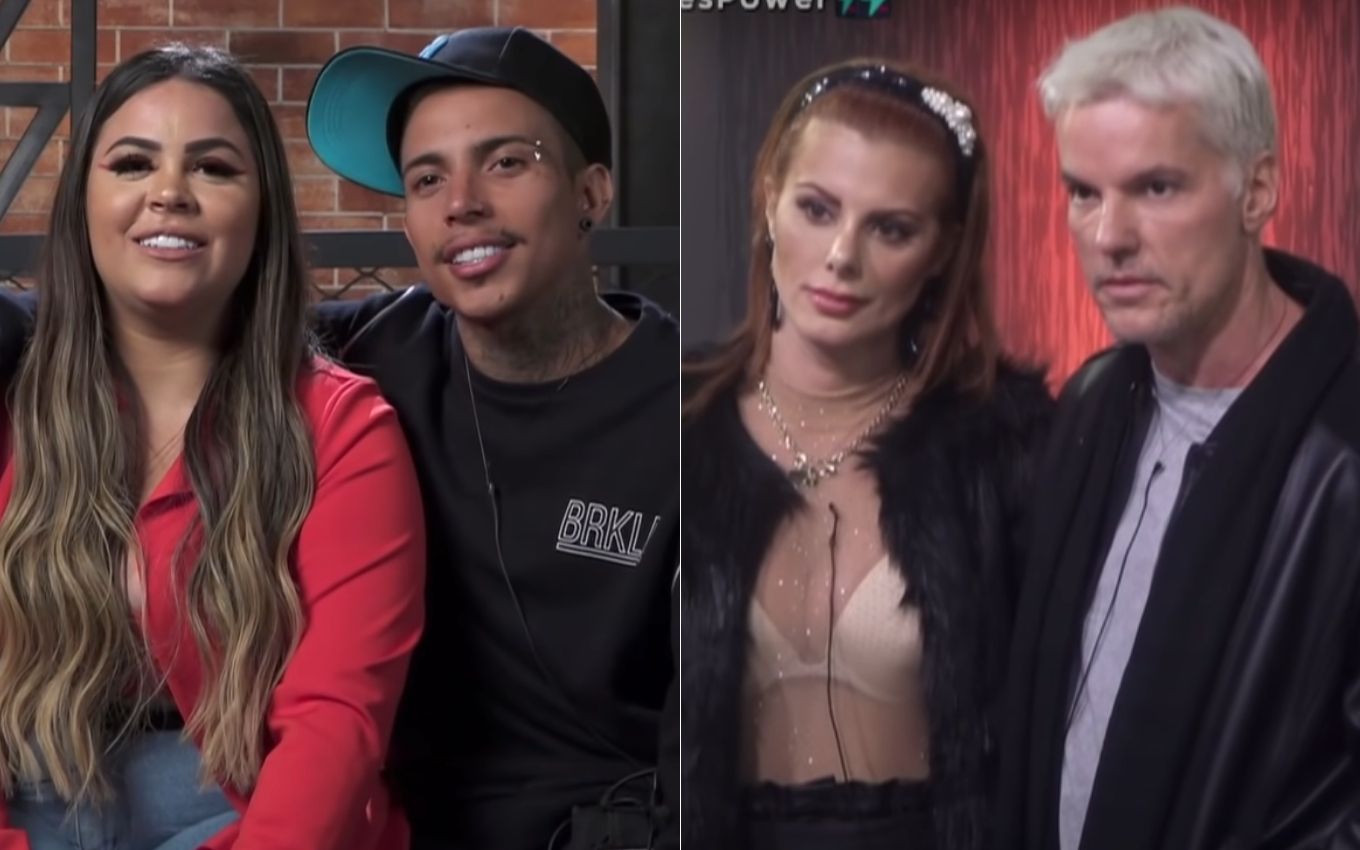 With just over a week to go before the final of Power Couple Brasil 5, only five couples are still competing for the prize money. Despite this, the program's audience has already chosen their favorites to be champions. Which couple do you like the most? Vote in the poll of TV news at the end of this text.
The following couples are still confined to Itapecerica da Serra: Deborah Albuquerque and Bruno Salomão, Georgia Fröhlich and Thiago Bertoldo, Li Martins and JP Mantovani, Mari Matarazzo and Matheus Yurley and Renata Dominguez and Leandro Gléria. The final is scheduled for July 22nd.
The phoenix couple and the youtuber couple have already returned from four DRs each; both have strong fans on social networks and are rivals within the game, which ends up moving the activities and daily life of the confined, to the delight of the public.
Renata and Leandro have also tasted the fans' embrace — they've returned from the DR twice. The couple was in the hot seat for the past two weeks and eliminated Daniele Hypolito and Fabio Castro and Nina Cachoeira and Filipe Duarte.
Li and JP felt the butterflies in their stomachs coming down to the elimination space just once, in early June. The couple was the most voted for by the house and eliminated Pimpolho and Bibi Paolillo.
Only Georgia and Thiago didn't feel the anxiety of a hot seat. They got rid of the polls with a retiring playstyle and doing well in most races. The couples' preference, however, may not represent the public's preference. Georgia and Thiago reached the Top 5 without knowing if they are pleasing the viewers.
The polls have no scientific result, they only portray a trend on the part of Power Couple Brasil 5 viewers. Who is your favorite couple? Vote in the poll below:
.