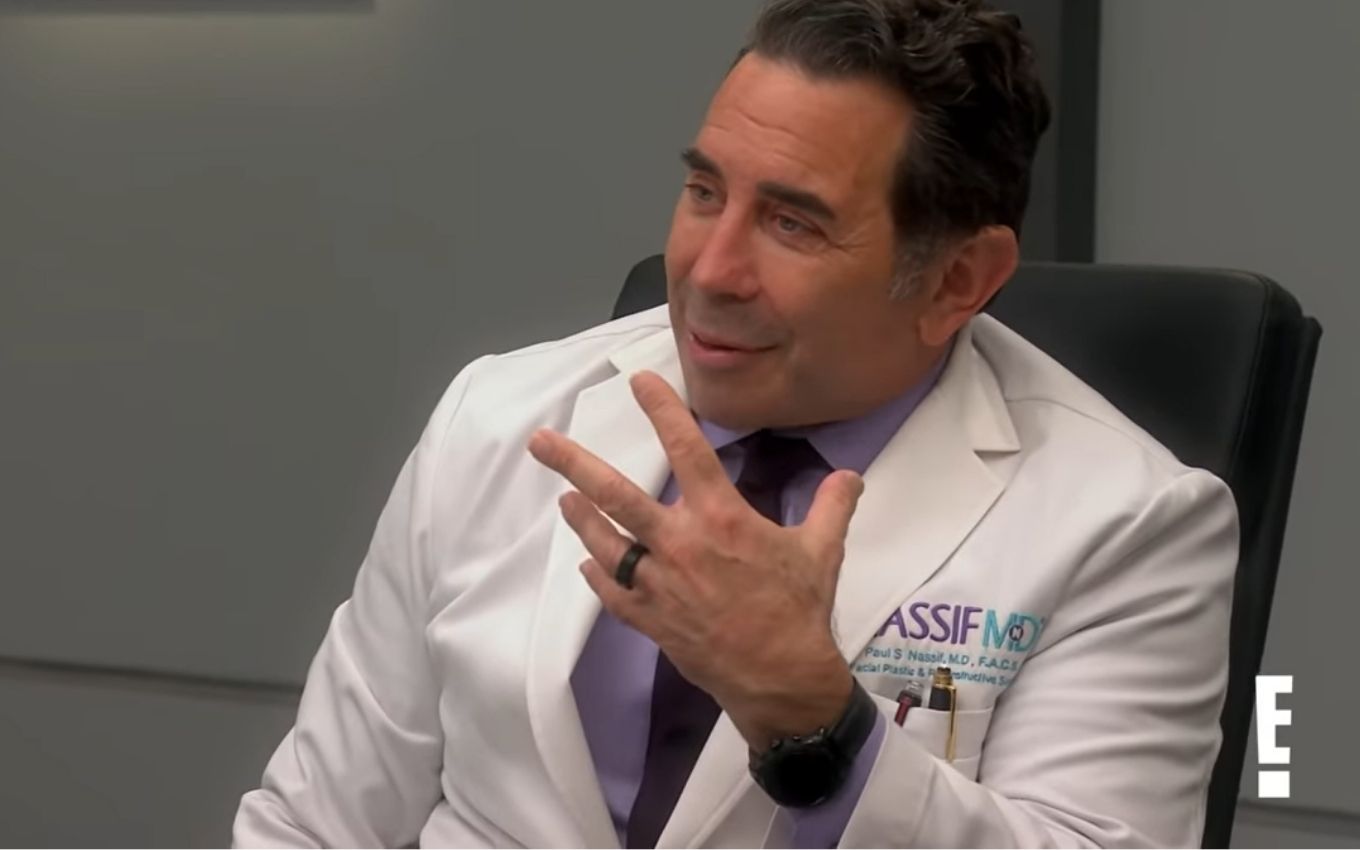 A star of the reality show Botched, on the paid channel E!, physician Paul Nassif has been facing a consequence of the pandemic in his office. The surgeon points out that the use of masks as protection against Covid-19 increased the demand for eye plastics, as they became more in evidence.
"Now that everyone is leaving, they are taking more care of their skin. People want to do eye and neck procedures because they stayed at home for a year and saw a lot at Zoom [programa de videoconferência]. The eyes are the new lips, because we're wearing masks," he explains to TV news.
According to the surgeon, who debuts the seventh season of Botched this Monday (5), video meetings because of the home office in confinement and selfies on social networks propagated the search for the perfect face.
"I believe the selfie dysmorphia has been identified. Zooming in more, the problems with your eyes, nose and neck become bigger. Because you see yourself on the screen longer. There are also models posting photos on Instagram of their breasts, butt and waist. What happens with that is that people start to criticize themselves more and filter out [se modificam] increasingly on social networks", he analyzes.
"So, people start thinking about doing something about it. We call it selfie dysmorphia when you take your picture, see things [de que não gosta] and he says: 'My God, I can't stand this.' And then he wants to do something surgically about it," he adds.
With 21 years in Medicine and considered one of the most respected surgeons in the United States, Nassif won over the public by correcting plastic surgery that went wrong in the Botched reality. The show started in 2014 and became a success with the audience with increasingly bizarre cases and, since then, it has been successful season after season.
Because of the pandemic, the veteran saw his office and hospital routine change. He spent more time at home. He admits that the plastic surgery market was affected, but the period of confinement had a positive point in his personal life.
"Everyone lost business. But, of course, the positive thing about this is that we are more at home with the family, smelling the coffee and roses (laughs). I, for example, was able to stay with my baby," he says.
Last October, the 59-year-old doctor became the father of a girl, Paulina Anne Nassif, as a result of his marriage to Brittany Nassif. She is the surgeon's first daughter, who has three other children — Gavin, 18, and twins Colin and Christian, 15 — from their previous relationship.
"Being a father again and older has made me healthier and lose weight to feel and be better. I want to have a long life since I had this baby. The minute she looked at me, I melted. a miniature version of what I was when I was a baby (laughs)," he laughs.
disclosure/E!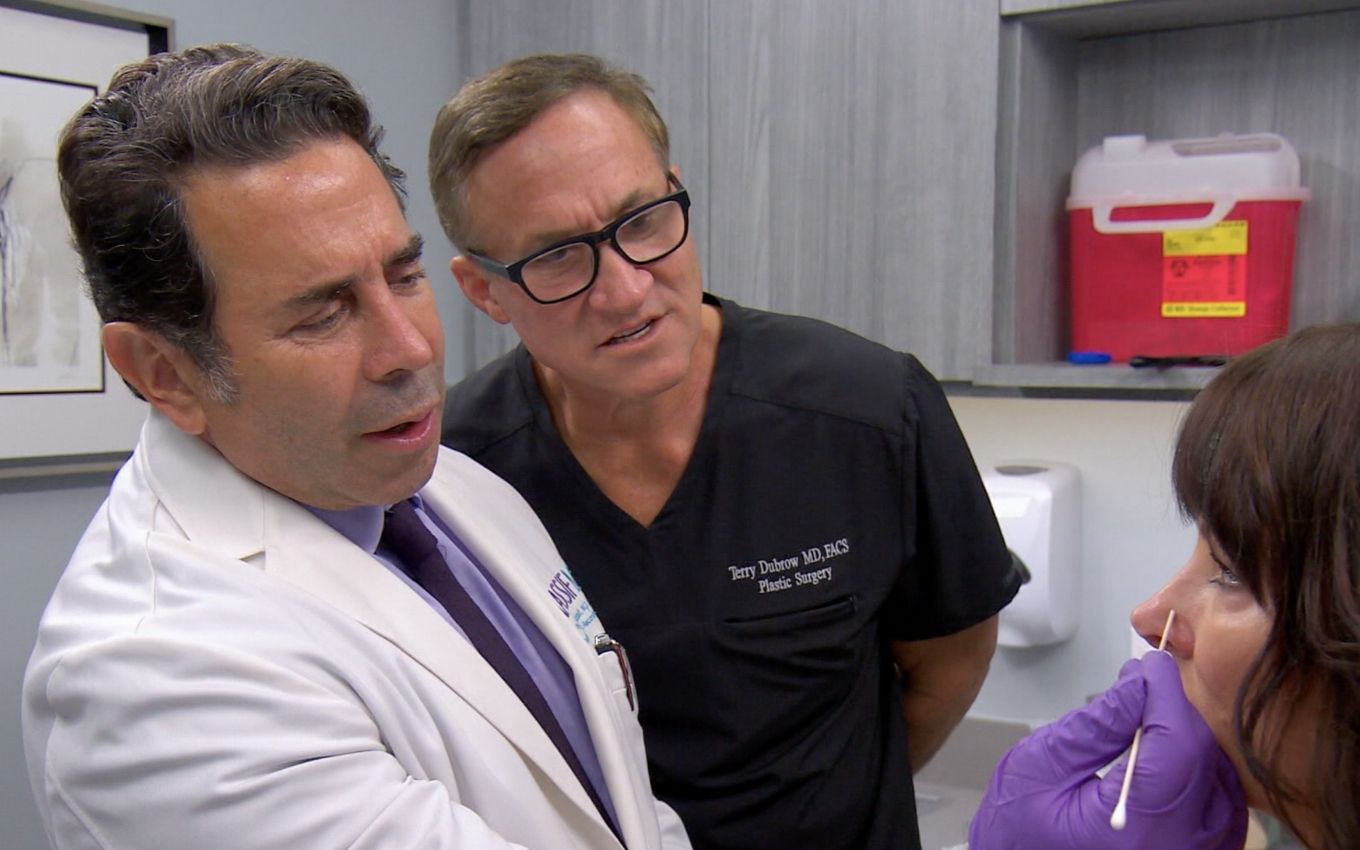 Paul Nassif and Terry Dubrow in Botched
Pandemic recordings
However, the family routine changed because of the reality show recordings in the middle of the pandemic. "Because of the California protocols, we had to do everything to be safe. It was difficult to record, but we did it. Now, things are improving since the vaccination started", he says.
Botched's seventh season premiered in May in the United States. In Brazil, the unpublished episodes begin airing this week. In the new year, doctors Terry Dubrow and Nassif bring to the public more disastrous situations and disconcerting health problems. However, there is also room for commotion.
"There are more moving stories, more cases involving other parts of the body, and not just the breasts or nose. There are cases of people who were born with problems or are dealing with trauma, such as skin cancer", says the specialist.
After years of bringing patients to television with jaw-dropping requests or heartbreaking stories, Nassif says he's lucky to have turned his craft into a program to spread knowledge.
"We were able to help so many people physically, doing surgeries on them. And we were also able to prevent some of them from doing extreme things, we saved them from complications. We were able to educate everyone who attends the program to perhaps not do certain things because of the danger," he says. .
"I had the opportunity to help people and change their lives. This is the most incredible gift Botched has given me," he concludes. Botched's seventh season premieres this Monday (5), at 22, on the pay channel E!.
Watch videos from the seventh season of Botched:
.