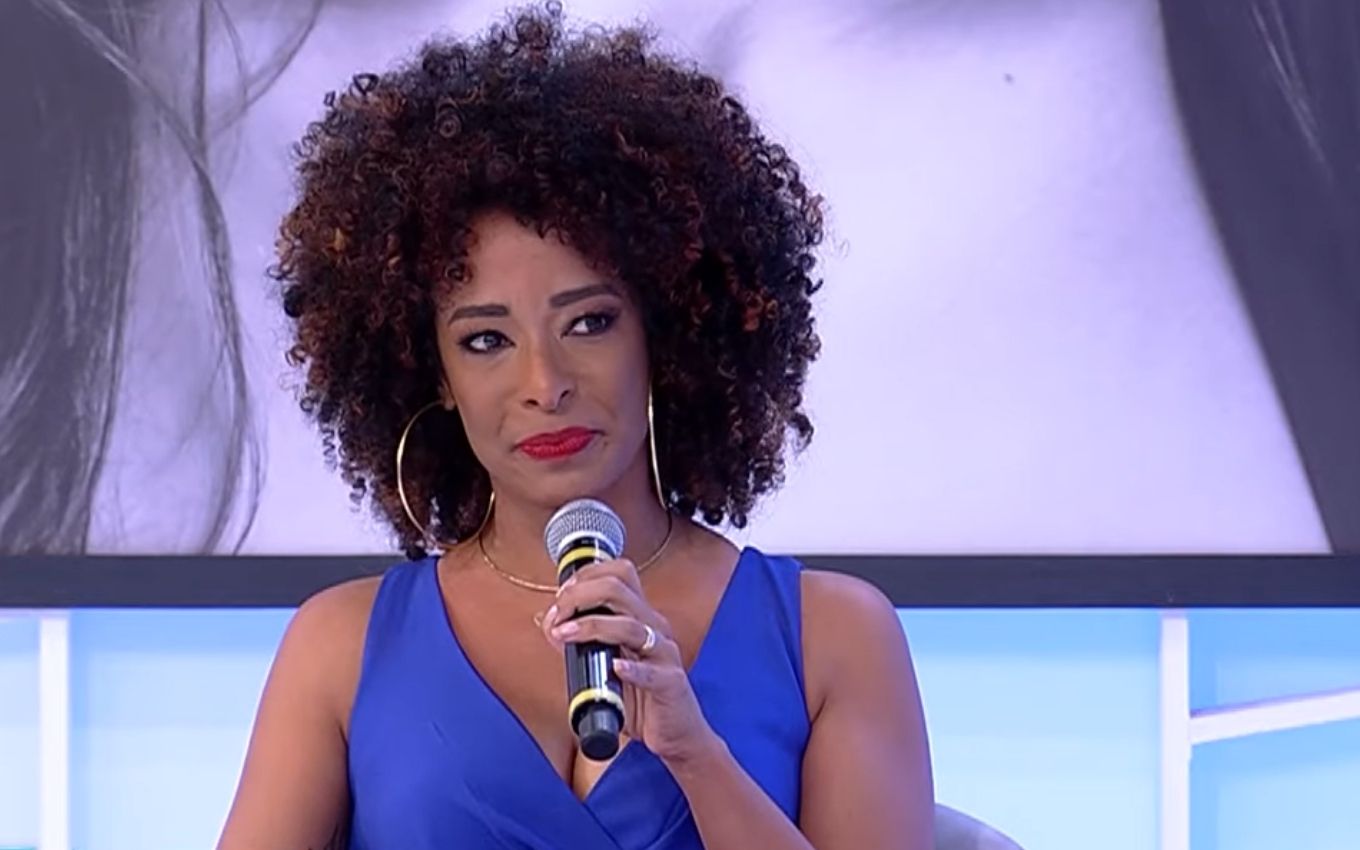 Alinne Prado, presenter of TV Fama, from RedeTV!, revealed that she was sexually abused when she was 13 years old. The journalist dated a criminal from the community in which she lived, Morro do Dendê, on Ilha do Governador (RJ), and was victim of him as a teenager. "My first sexual relationship was without my consent," he blurted out.
The former titleholder of Globo's Video Show (1983-2019) spoke in an interview with RedeTV!'s Sensacional, aired on Thursday night (30). "It's the first time I'm talking about it. My first boyfriend was the first man who looked at me. I was a girl, and he was a 27-year-old guy, manager of a smokehouse. I suffered all kinds of abuse from him, I was sexually abused. And I only understood that much later, because I thought it was normal," she said.
"Within each community there is a law, they work in different ways. When my father went to seek satisfaction, trying to understand what had happened, he was threatened with death. It was very hard for me and for my entire family as well." remembered.
For Daniela Albuquerque, the 39-year-old communicator revealed that she sought the support of her family and spirituality when overcoming trauma. "It was a family structure that gave me a lot of basis for me to get out. This family structure is spiritual," he analyzed.
"I don't have a religion, but at the time I sought this very strong spirituality within the evangelical church, which is the salvation of many people within the communities. There I was looking for and getting more strength to go out and overcome. And I did it", he considered.
At Sensational, Alinne also shared the outcome of her story. Years later, already in journalism, she discovered that her first boyfriend was dead. "I went to cover and learned that they found a body on Ilha do Governador, at the entrance to a community, but it was not the one I lived in," he said.
"When I was going to do the subject and I found out the name, it was this person that I had related years ago. I came back, I didn't even want to go, I didn't see [o corpo]. I didn't even feel angry, I didn't feel anything, just a lot of pity. Too bad I went so young," he admitted.
Alinne had a humble childhood in Morro do Dendê, and told Daniela about a habit she had as a child. "I wrote to God that I would like to live near the beach, be rich, have influential friends. I was always looking at the impossible. I wanted to go further, to be the best version of myself," he said.
See Alinne Prado's outburst in Sensacional:
.