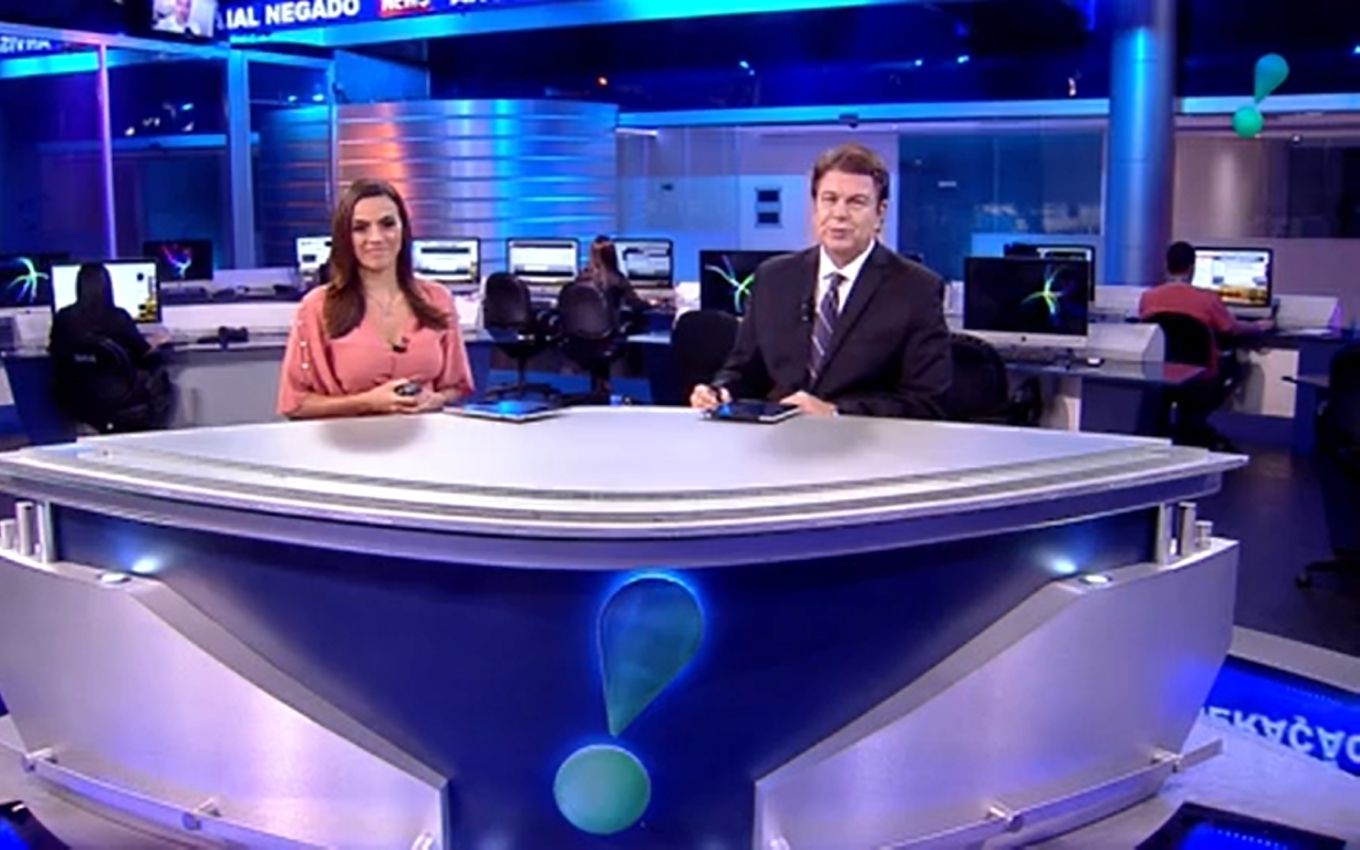 RedeTV! is being sued by Agence France-Presse, AFP, for using news content without paying. In action that runs at the 4th Civil Court, of the Forum of Osasco, in São Paulo, the broadcaster is the target of an action for the early production of evidence. The French company managed to initiate an investigation to survey the damage it took from Marcelo de Carvalho and Amilcare Dallevo.
O TV News had access to the records filed on March 17, in which the AFP details "the illegal disclosure by RedeTV! of material produced by the author, without due consideration".
AFP is a global agency, one of the leaders in the news production market. The company operates in 151 countries and has more than 2,000 employees around the world to generate content in video, text, photos and graphics in six languages.
The relationship with RedeTV! began in January 2019, when AFP gave the broadcaster a period of testing of its material. A kind of tasting by means of an access key, valid for one month, before an actual subscription.
However, after that, TV continued to use the service provided by the agency without authorization. Leonardo Vieira Marins, AFP lawyer, clarified that his client verified that RedeTV! "he continued using this material outside the tasting period for a long time, with a significant volume of content and time".
Before going to court, the institution tried exhaustively a negotiation with the broadcaster. "As RedeTV! Did not want to argue, there was no alternative. Obviously, this will culminate in a claim for damages and a determination not to use this material improperly", considers Marins.
According to the defense, the AFP production was used in several inserts and in several different attractions of the house's programming. So, at this first moment, an expert will work to calculate the size of the hole.
In a decision of March 19, Judge Denise Cavalcante Fortes Martins granted urgent protection to carry out the expert examination "in order to verify if there was an improper use by the defendant of the author's media, how many times, on what dates and for how long".
"We want to know how many insertions were made and total this calculation in hours used. Then, there will be a specific quantification of the damage suffered for a corresponding indemnity", explains Marins.
"This is a demand for the production of expert evidence to collect. We have an estimate [do dano], which can be much larger, inclusive. Especially because it is not known whether the AFP's internal survey comprises all the material [usado] and because it is still in progress. It is a task that requires expertise and dedication ", he concludes.
Sought for the report, RedeTV! he just said he would not comment on ongoing cases.
---
Subscribe to the channel TV News on YouTube and check out our daily newsletter with the main highlights of the day
.