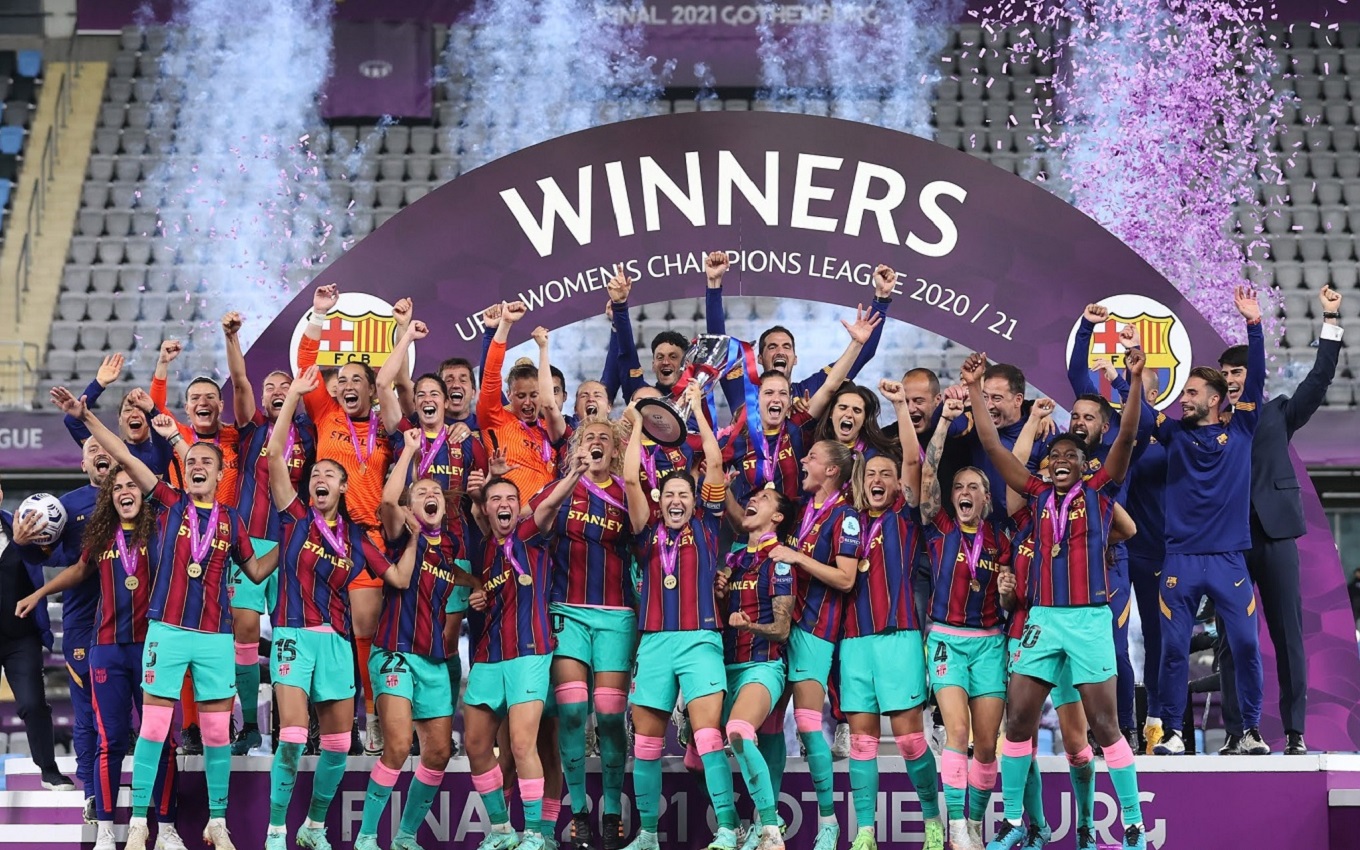 DAZN and YouTube will be airing the Women's Champions League, the Women's Champions League, for the next three years. The deal was closed in the first negotiation for the broadcasting rights made by UEFA for the tournament, which was previously negotiated directly by the clubs. The streaming platforms, in Brazil, surpassed Disney and Globo, which were invited to the negotiation.
DAZN will show all games in the competition by streaming for those who have a monthly subscription of R$ 19.00. YouTube will be streaming a few matches per round, including playoffs and the grand final. The contract is valid until the 2023/2024 season.
The column found that, last year, the agency Team, which sells the rights to broadcast Uefa tournaments, invited Brazilian companies to participate in the negotiation. Globo, Disney (owner of ESPN and Fox Sports channels) and WarnerMedia (owner of TNT Sports) were some of the TVs called for in the business.
Disney was the most interested, as it aired the tournament finals in Brazil in recent years on ESPN, always with a good audience. Last season's finals, for example, topped the preference among sports channels on pay TV.
However, Team preferred the global proposal and the tournament growth project presented by DAZN in partnership with Google's big tech. The exclusivity agreement is not valid for the Middle East and North Africa. All other regions will have the Women's Champions by DAZN and YouTube.
Women's Champions changes in 2021
Champions Women will have a new regulation this year. There will be 61 matches per season, with ten of the 11 days of games unmatched by other UEFA competitions — that is, without dividing the audience's attention.
The group stage will consist of four groups of four, with teams playing each other at home and away. The quarter-finals and semi-finals will be played in two games, while the final will have a single venue.
It is the first time that Uefa has launched a tender to sell the broadcasting rights for the entire competition. Before, it was only negotiated by the highest authority of European football, while matches from other phases were sold directly by the clubs involved in the games.
.