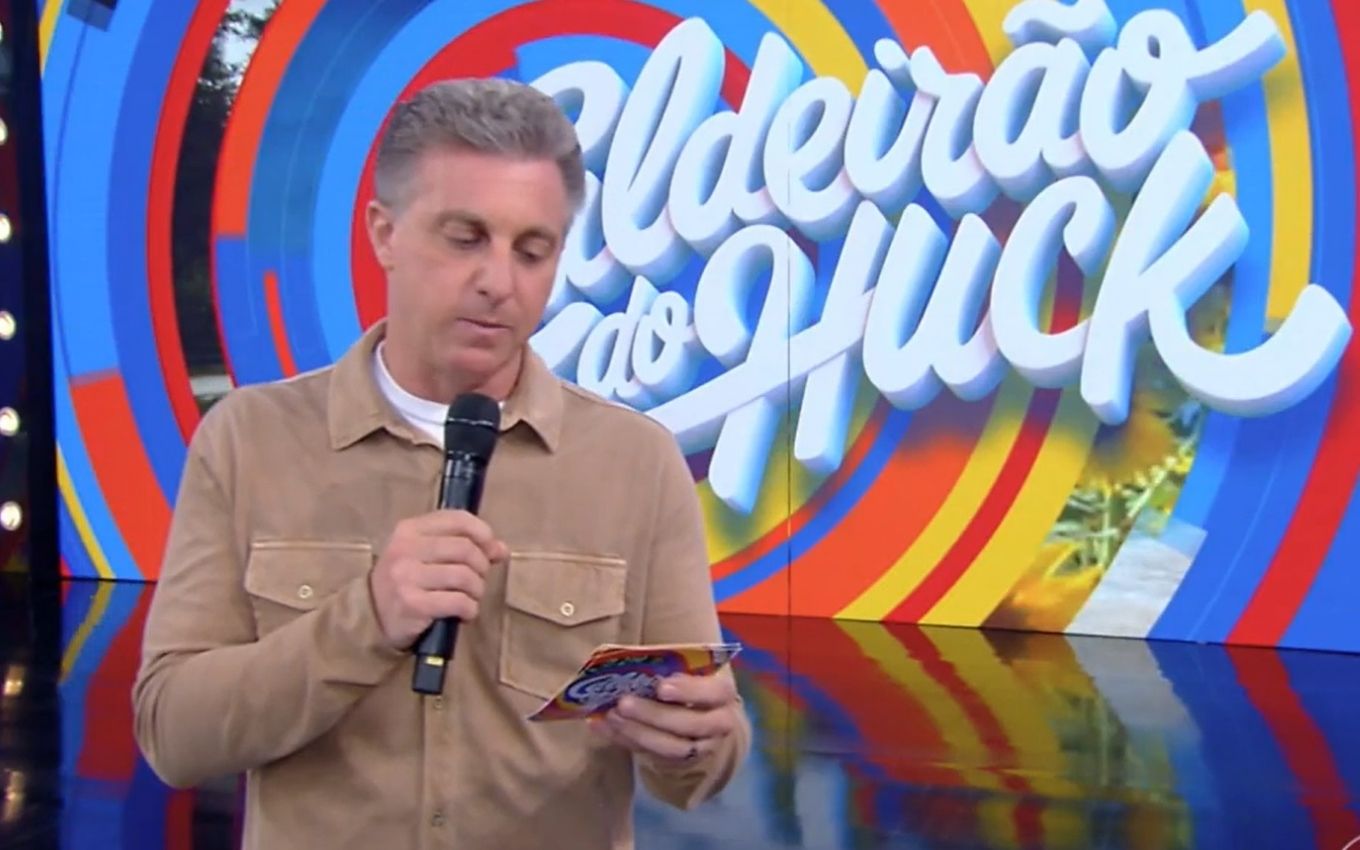 Globo decided to maintain the use of the Caldeirão do Huck brand as soon as Luciano Huck debuts on Sundays, on september 5th, right after the end of Super Dance of the Famous. Advertiser pressure was the determining factor for the initial route to be diverted. The idea was to retire the name of the program used since 2000.
O TV news found that sponsors of Caldeirão, who bought space on Saturday afternoons until the end of the year, and also brands that advertise on Sundays, understood that the brand is strong and much remembered by viewers. Giving up would be a mistake for Globo. The sales department agreed, and management chose to follow their partners' wishes.
It was these same brands that pressured Globo for the debut to be brought forward from January 2022 to September this year. Sponsors didn't like to be warned at the last minute about the departure of Fausto Silva and the VCRs from the schedule and worked to put Huck ahead of time.
Three sponsors formally requested the advance. All were advertisers for Domingão do Faustão (1989-2021) and want to continue with Huck. But they understood that if Globo pushed the debut on Sundays to next year, part of the second half would not have the same appeal to the public.
The last quarter of the year is very important for the advertising market. Dates like Christmas and Children's Day are some of the biggest investments of media sponsors of the year, always with a big return. If Globo does not have a strong program in the period, the brands feared they would lose if they advertised on time.
Another important point for the Caldeirão do Huck to be maintained was the planning of its production. The attraction's team schedules recordings well in advance. Who Wants to Be a Millionaire?, one of his greatest hits, has recordings planned and maintained until the end of the year. Placing Luciano Huck with the name of his traditional attraction keeps this planning intact.
Saturday paintings on Sunday
In addition to Who Wants to Be a Millionaire?, the Sunday Huck Caldeirão will have another success story: Visiting the Past, in which a famous person remembers a memorable place in his life through Globo's scenography and testimonials from friends. The Show dos Famosos, which was part of Domingão, will be taken over by Luciano Huck and is confirmed for September.
Ricardo Waddington is leading the development of Huck's new project. Hélio Vargas, who is already the director of Caldeirão, will continue as artistic director on Sundays. The station commissioned surveys on the profile of the public who watch television on Saturdays to establish guidelines.
For now, only the continuity of Se Joga, by Fernanda Gentil, is defined. Only when the new Saturday schedule is defined will Globo announce the departure of Caldeirão do Huck on Sundays, at 6 pm, after football.
.