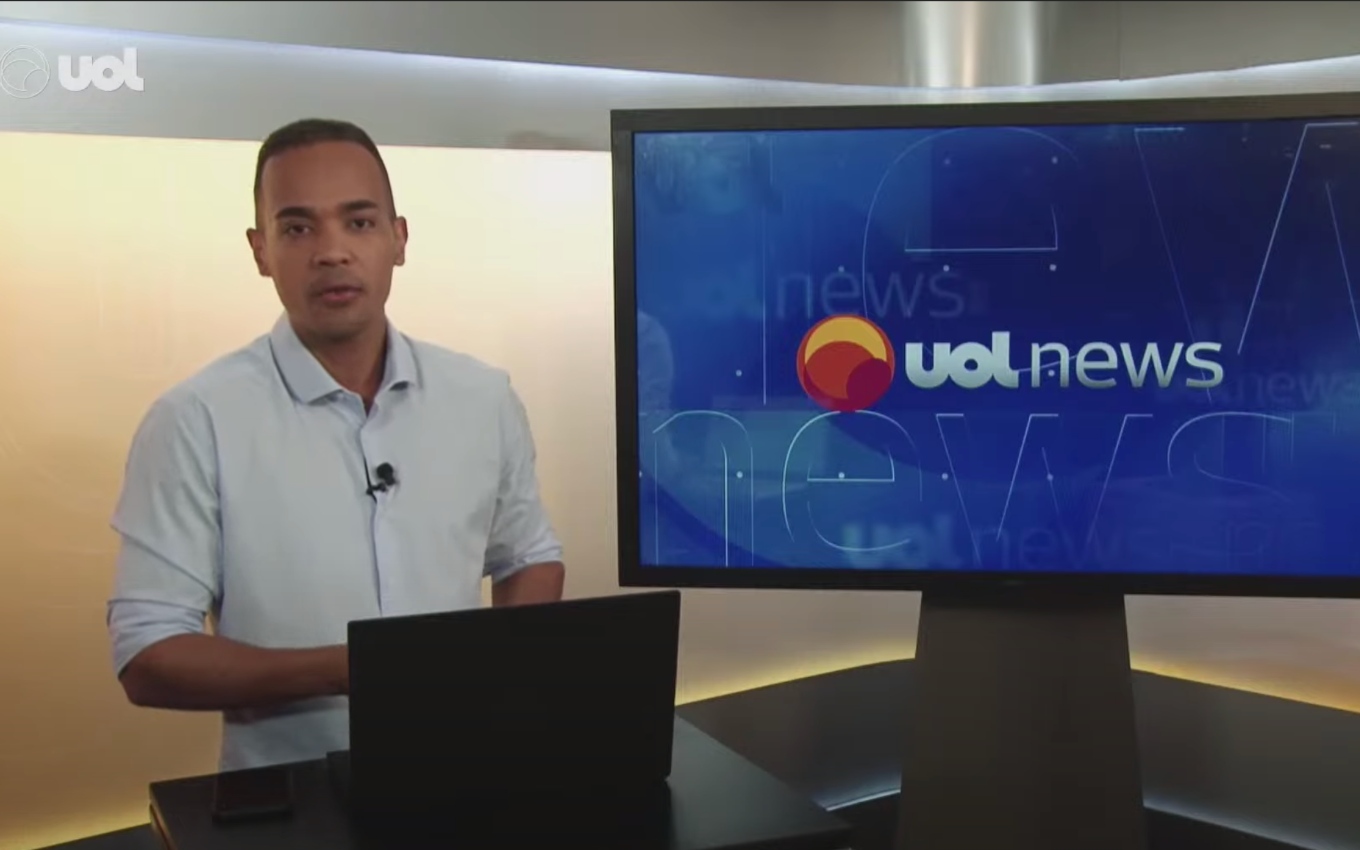 The largest internet portal in Brazil, UOL launches this Wednesday (12th) the UOL Channel. There will be at least eight hours of daily programming, six of them live, as if it were a TV station, but without the intention of being one. "We don't want to be TV, we want to be a relevant video player. UOL is too big not to be relevant on video too. We are able to do very cool things on video," says Murilo Garavello, UOL's Content Director.
On Monday to Friday, UOL Channel will be free on YouTube, Twitter and Facebook and also on UOL and UOL Play, the portal's streaming platform. The program mixes content that UOL already makes with new products, including UOL News. "It's like UOL's video content grid", defines Garavello.
The novelty refers to the pioneer TV UOL, which even in the 1990s of the dial-up internet ventured into the production of video content for the web. Murilo Garavello explains:
We always made video, but over the past two years, production has intensified a lot. We started making documentaries and big programs, like OtaLab, with Otaviano Costa, and #BrasilCozinhaComigo, with Zeca Camargo, and soon we will debut one with Tiago Abravanel. UOL Channel is the organization of everything we have been doing with new programs. "
Main news of the programming grid, UOL News will air at 8:00 am, 12:00 pm and 6:00 pm. The first two editions will be anchored by the newly hired Fabíola Cidral, a former CBN radio. 6 pm will be headed by Diego Sarza, ex-CNN. As the name suggests, it will be a live newscast, with interviews and analysis by columnists.
At 9 am, the program gives space to sport. On Tuesdays, Wednesdays and Thursdays, Domitila Becker presents UOL News Esporte. Juca Kfouri, Mauro Cezar, Arnaldo Ribeiro and Eduardo Tirone lead the Posse de Bola on Mondays and Fridays.
There will be two tracks dedicated to major interviews. At 10 am, Fabíola Cidral leads UOL Interviews and UOL Debate alongside columnists. At 14h, there will be Media & Marketing (on Mondays), Thais Oyama Interview (Tuesdays), Splash Interview (Wednesdays), Dividida (Thursdays) and UOL Sport Interview (Fridays).
The 13:00 hours will be reserved for the entertainment news, with the Splash Show. On Mondays, the presentation will be by Jude Paulla, exploring the backstage of the famous. Chico Barney and Aline Ramos tell everything about reality shows, series and TV shows on Tuesdays and Wednesdays. On Thursdays and Fridays, Zeca Camargo takes over the program.
The UOL Channel programming will also have entertainment attractions, in the range of 19h. On Mondays, VivaBem publishes Sem Frescura, with Gabriela Ingrid. On Tuesdays, Mauricio Meirelles leads the Prova ou Reprova, a game show that tests the knowledge of adults about elementary school subjects. Sex therapy is the program for Wednesdays and OtaLab, live, for Thursdays. Botequim da Teresa, with singer Teresa Cristina, closes the week on Fridays.
Every Tuesday, at 8 pm, documentaries will be shown within MOV.doc.
The UOL Channel was presented two weeks ago, in the celebrations of UOL's 25th anniversary. All of its content will be available on demand, at UOL Play, for the user to watch whenever they want.
"We will strengthen the distribution of our editorial products and offer the audience the best of programming traditionally found on TV, but with the ease and comfort of streaming," says Paulo Samia, CEO of UOL Content and Services.
See video presentation of UOL Channel:
.