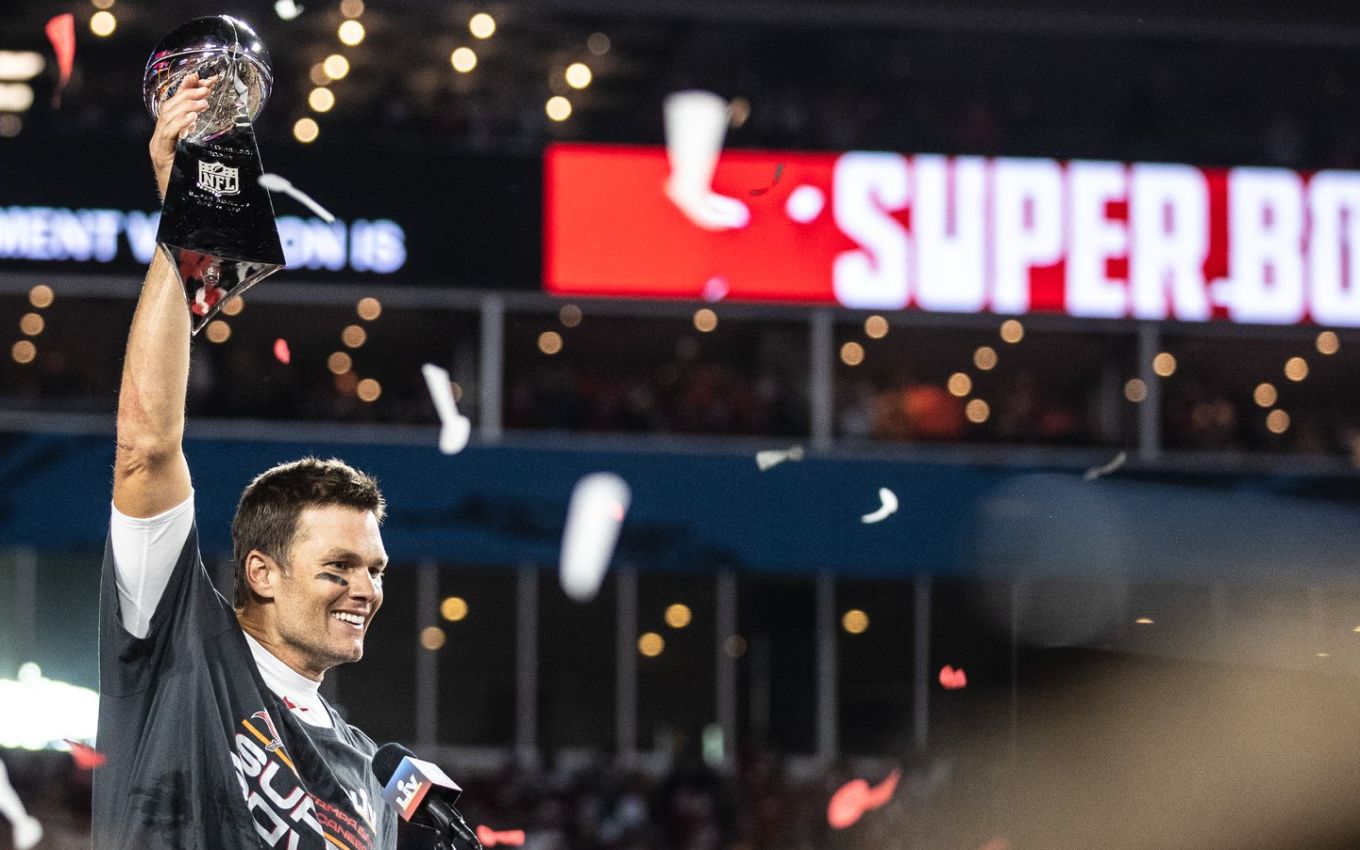 If anyone still had doubts that streaming services are replacing linear TV in viewers' preference, the most watched event in the United States has become indisputable proof of changes in habit.
Displayed last Sunday (7), the Super Bowl was seen by a total of 91.6 million people on the CBS network, a drop of almost 10% compared to the previous year's game. The audience that followed the match in streaming was 5.7 million per minute, on average, an increase of 65% over the rates of 2020.
In the US, the Super Bowl final was aired live on the CBS network this year – she, NBC and FOX are taking turns for the broadcast. But those who did not want to see Tom Brady become champion once again for traditional TV had a number of options to follow through streaming.
In addition to the CBS application itself and the CBS Sports website, the game could be seen by the NFL (American Football League) apps, Yahoo! Sports and the two teams in the dispute, the Tampa Bay Buccaneers and the Kansas City Chiefs. The match was also available on streaming services like ESPN Deportes, FuboTV, YouTube TV, Sling TV, Hulu (with live TV) and AT&T TV.
In Brazil, the game was shown on ESPN live. The Disney sports car has not yet released this year's data, but in 2020 the final between the Chiefs and the San Francisco 49ers represented a 26% increase over 2019, in addition to yielding the largest audience for a Super Bowl in the history of the channel .
Emphasis on streaming
Without being able to boast about the audience data on open TV, the worst since 2007, it was up to CBS to value the numbers of digital platforms. "Super Bowl 55 was the most viewed NFL game live in streaming in all of history. It also became the first NFL game to exceed the 1 billion minute mark seen in streaming," the network wrote in a statement released to press.
"Super Bowl Sunday was also a record day for CBS All Access [plataforma de streaming] in terms of new subscribers, access to unique devices, views and time spent, "continued the text, which did not reveal the number of customers won by the service for the game.
On March 4, CBS All Access subscribers will be migrated to a new service, Paramount +, which will combine the CBS network catalog with series and films from the Viacom conglomerate (which includes MTV, Nickelodeon, Showtime, VH1 and several others). The service will arrive in Brazil on the same day.
Feedback Policy
This space aims to expand the debate on the subject addressed in the news, democratically and respectfully. Anonymous comments are not accepted nor that they violate ethical and moral laws and principles or that promote illegal or criminal activities. Thus, slanderous, defamatory, prejudiced, offensive, aggressive comments that use bad words, incite violence, express hate speech or contain links are summarily deleted.
.