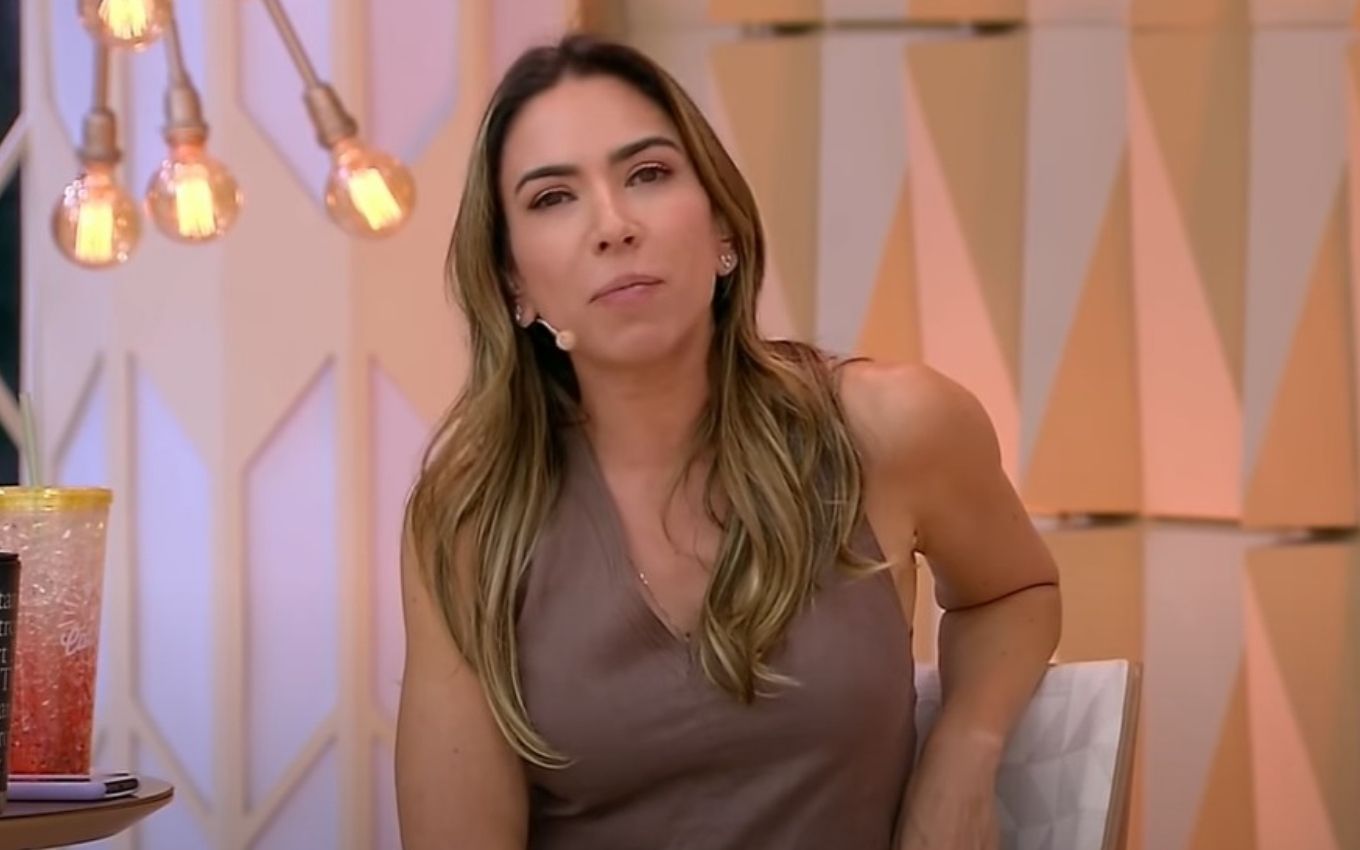 The new change in the SBT programming generated a disastrous result for the broadcaster's ibope indexes in Greater São Paulo. With Crunching, Vem Pra Cá and Fofocalizando displayed in the sequence, the afternoon audience of Silvio Santos' network plummeted and affected the midday (from 7 am to midnight), which ended at 4.5 points on Monday (3) – the worst of the year on that day of the week.
On the air from 1:50 pm to 3:20 pm, the program presented by Patricia Abravanel and Gabriel Cartolano registered only 1.9 average and left SBT away from the fight for the vice-leadership – in the same band, Record showed the General Balance and closed with 8 , 3 points.
Crunching, transmitted before Vem Pra Cá, lost to the rival by 3.0 x 7.3; Fofocalizando, which aired after the attraction of varieties, was defeated by 3.2 x 4.2. The dispute between the competitors only returned to be balanced with the Casos de Família, which drew in 4.9 of average in the confrontation with Record.
Monday was the first day of the new SBT evening grid, determined by Silvio Santos on Friday (30), according to the TV News anticipated. The idea of ​​putting Crunching before Vem Pra Cá was to improve the rates of Patricia's program. On the first day, it didn't work.
See below the hearings of Monday, May 3, in Greater São Paulo:
Average of the day (7h / 0h): 15.9
Good Morning São Paulo
7,0
Good morning Brazil
9,5
More you
11,8
Meeting with Fátima Bernardes
9,9
SP1
10,8
Globe Sports
10,9
Newspaper Today
11,4
BBB on call
10,1
Afternoon Session: The Medallion
11,8
You You You
14,4
Workout
15,6
Our lives
19,7
SP2
23,5
Save Yourself
25,4
National Newspaper
27,4
Empire
30,4
Big Brother Brasil 21
27,9
Where's My Heart
13,5
Newspaper
8,4
Conversation with Bial
5,3
BBB Network Newsletter
4,9
Adventure Session: Fast and Furious
4,4
Average of the day (7h / 0h): 6.0
General Morning Balance (average from 5 am to 8:30 am)
2,1
General Balance Morning (network)
1,6
General Balance Morning (local)
3,5
Speak Brazil
4,0
Nowadays
3,6
JR 24h (morning)
3,3
General balance
7,1
Belaventura
4,1
JR 24h (afternoon 1)
4,0
City Alert
7,6
JR 24h (afternoon 2)
7,3
Journal of Record
8,8
Genesis
11,6
Top
7,1
Wife swapping
3,5
Chicago PD District 21
2,6
JR 24h (dawn)
1,6
Between Lines
0,9
Religious
0,5
Average of the day (7h / 0h): 4.5
First Impact
3,2
Good Morning & Company
3,8
Coupon Prize Chest
3,7
Shredding
3,0
Come here
1,9
Gossiping
3,2
Family Cases
4,9
Triumph of Love
7,2
True Loves
7,6
SBT Brasil
6,5
Wheel to Wheel
6,6
Coupon Prize Chest
6,3
Chiquititas
5,9
Little Mouse Program
5,4
SBT Arena
3,3
The Night
2,1
Operation Mosque
1,8
Reporter Connection
1,7
SBT Brasil (re-presentation)
1,7
First Impact
2,0
---
Source: Issuers
Each point is equivalent to 76,577 households in Greater SP
.