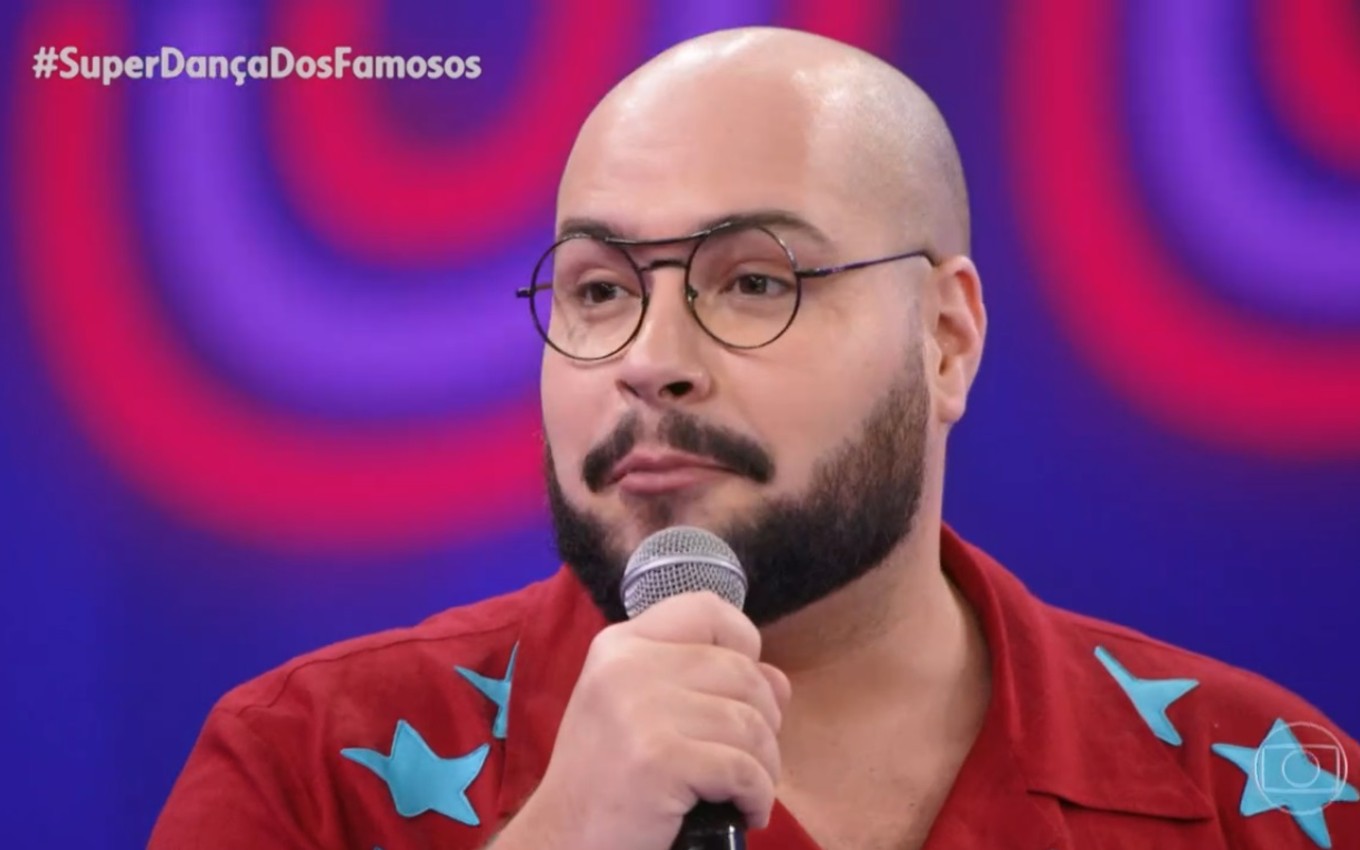 After Globo's decision to anticipate the release of the presenter Fausto Silva from his commitment to Domingão do Faustão, the Super Dança dos Famosos was aired this Sunday (20th). Even without appearing, the original commander of the painting was omnipresent in the participants' comments. "I love you, Fausto. It's for you that we're here too," said actor Tiago Abravanel, one of the contestants.
"Dancing for me is something that has no explanation. I have always been a frustrated dancer since I was a child, and the first time I was in Dança I realized a dream and I am very grateful to Fausto for having this opportunity. from the heart, to Faust for the invitation", completed the guest.
Tiago Leifert is scheduled to lead the dispute and showed his respect to his friend. "I'm back. There I go again. One more time. During this week, you guys [o público] they must have followed the news, and Globo decided to change Sunday's programming. I made it very clear last week my commitment to Domingão for Faustão. As of today, I have a new mission", commented the commander of Big Brother Brasil about the Sunday project.
The presenter Angelica is part of the new fixed team of judges and also paid her tribute. "I want to leave a big kiss for Fausto. This program has always received me with love and affection, as it is. I lived many incredible moments here on Fausto's side. I thank you, Tiago, and I know he is watching us", commented blonde.
Before presenting his forró choreography, Odilon Wagner said that he only returned to the painting at the special request of his old friend.
"I just accepted to come back, really, and I have to say: it was a personal invitation from Faustão. He is a dear one who chose each one of us for this event. I even want to dedicate my participation to him. I've been following Fausto for now. more than 30 years, since the days of Perdidos da Noite. Our dedication is for you and for the public in Brazil that loves you so much," explained the actor.
Christiane Torloni was 2008's Dance of the Famous Champions and wished only good things for the veteran communicator. "Today, I can thank and wish our dear Fausto that, in this new way of life, that I am very lucky, very healthy and very bright. Life is there to be lived and we have to be alive to enjoy it. Let's go. ", said the actress.
.