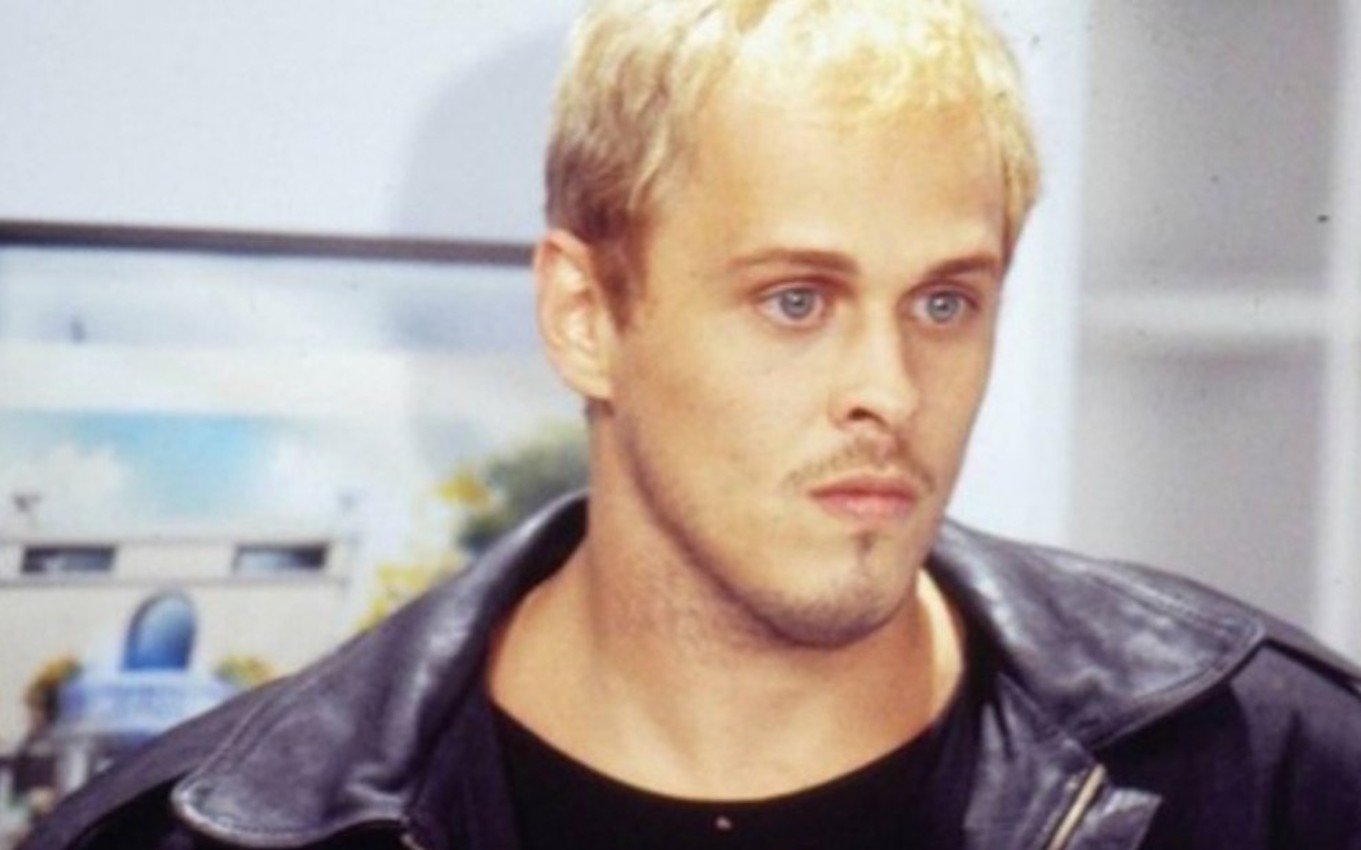 In 1994, Guilherme Fontes did not have much time to prepare to live Alexandre in the remake of A Viagem, in what ended up becoming his most outstanding role in soap operas. Even after the plot's debut in April of that year, there were still definitions about the look and some actions of the villain. He had to make sacrifices for the character that is back on TV on Viva.
Just out of another remake by Ivani Ribeiro (1922-1995), Mulheres de Areia, where she played the protagonist Marcos, Fontes accepted the invitation to live Alexandre just two days before the beginning of the seven o'clock recordings.
The fact is not surprising, since the production of A Viagem was hastily defined, and director Wolf Maya had to assemble the cast and define numerous details in just one week. Regina Duarte, for example, was invited to live in Diná, but the role ended with Christiane Torloni, who was returning from a season in Portugal.
The first takes were made less than a month before the premiere, and many details were defined, including during the first chapters – some character names were changed, for example.
Without any reference to Alexandre made by Ewerton de Castro in the first version of A Viagem, shown by Tupi in 1975, Fontes had to turn around.
"I followed my intuition. I lent him my revolt against injustices. And I think that, despite the rush, Alexandre was psychologically complete in the first chapter," said the actor to the newspaper O Dia on May 22, 1994. "I try to do it as a typical cocaine user. Glazed eyes and persecution mania ", added the interpreter.
Shaved hair
A change that was being discussed ended up not being realized: the character would have his hair shaved when he went to the Suicide Valley, after taking his own life.
"I'm blond and I lightened my hair to change. I liked it, but I'm already tired. It's strange to look in the mirror and see a person who isn't you. Maybe I'll shave my head, to make Alexandre in the Hereafter. This will give strength to my few Actor doesn't have to have a face ", emphasized the artist.
Another fact to be highlighted is that Fontes agreed with Globo to have a few days of vacation during the recordings. After his death, Alexandre disappeared for a few days, while "adapting" to the dark phase. "I've been working non-stop since Women of Sand," explained the actor.
In the same interview, he pointed out that he is Catholic and did not believe in avengers spirits like the one he played. "I am very rational. I think people should live in the present instead of trying to understand the future," said Fontes.
Dream turned nightmare
After A Viagem, Fontes promised to take a break from soap operas, which he ended up fulfilling. He only participated in Malhação, in 1995, and started to dedicate himself to theater and, mainly, to cinema.
However, he ended up getting involved in a great controversy: in November 1994, he acquired the rights of the best seller Chatô, O Rei do Brasil, by Fernando Morais, on the life of Assis Chateaubriand, to make a series, and, later, a movie.
The problem is that it raised funds from the Rouanet Law, but the production was not ready. In 2014, he was sentenced to indemnify the public coffers in more than R $ 66 million because of that amount. The film ended up only being released on November 19, 2015.
In recent years, the actor, now 54, has made few appearances in soap operas: Além do Horizonte (2013), Boogie Oogie (2014) and Órfãos da Terra (2019), his last plot to date.
.