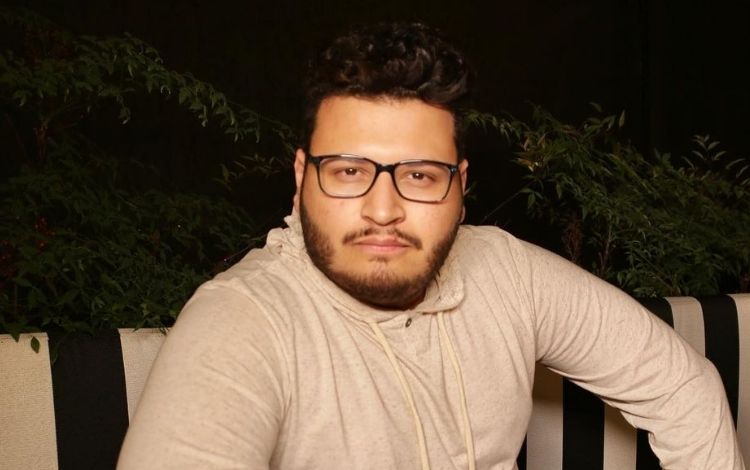 Psychologist opened his heart and said that he is tired of receiving daily attacks on social networks
Reproduction / Instagram / victorhsteixeira / 27.05.2021
Victor Hugo was one of the participants of the 'BBB 20'

Victor hugo, one of the participants in the "BBB 20", Made an outburst of how difficult his life has been after Globo's reality show. On social networks, the psychologist said that since leaving confinement he has suffered daily attacks from followers and made it clear that he is tired of it. He also shared his resume and said that he is looking for a job. "Every day they try in different ways to humiliate me, to slaughter me, to scare me. I let a lot of time pass to show it, but I can't take it anymore ", wrote Victor Hugo when exposing some prejudiced comments left in his publications. "The problem is not with me, it is with these sick people who have nothing to do and come to make me and many others miserable! This has to end! This is already over the limits, I have been going through it every day for over a year. We reveal, then we try to forget, put on warm cloths, try to extract learning, review attitudes, mistakes, but that's enough! I didn't sell my soul, "he said.
The dream of entering the most watched house in Brazil and changing his life did not go as planned, as Victor Hugo ended up being "canceled" by the public. "I joined the BBB to improve my life and that of my family and so far it was just disgrace and a bad thing. I don't know what it is to be happy anymore! I don't know who I am anymore. When I am told that I am not alone, it is a lie, because I am alone. This is not the destination I dreamed for myself! Not even in my worst nightmares did I imagine that I could make it through this, but what to expect now? I don't know what else to do! I feel very ashamed to be exposing myself here, but I'm already on the last breath, I can't take it anymore ", emphasized the ex-BBB, who also questioned followers about what he did to receive so many attacks.
"Do I want to know what I did? Tell me what I'm being accused of! It is for being asexual? Did you want me to be gay or straight? That's it? I have no control over that, man! Understand, for me, to come out and expose myself was an act of courage and to give more strength to the movement, but today I see that it was stupid! I'm ugly? Let me be ugly, you are the golden rosemary, are you? You are the good guys of tapioca! Leave me alone, I just want to finish recording my CD in peace, if I can save enough money to finish it ", he commented. Victor Hugo also shared photos from his resume and asked for support. "Do you want to help me? I'm looking for a job. I want to start a new life, if you can help me, I am grateful ", he wrote. The ex-BBB's extensive curriculum drew the attention of followers and the psychologist ended up on the most talked about subjects on Twitter this Thursday, 27. Victor Hugo said he accepts jobs in his training area, but said that his dream is to work with music and script, because he believes he was born to be an artist.
what I really wanted was to have Victor Hugo's curriculum pic.twitter.com/TwyVuR0ZLv

– Dani sits with love (@_quesedani) May 26, 2021
Victor Hugo from BBB 20 posted an outburst saying that he still receives attacks, and detail, they are slanderous. In the end he still posted his resume, very good by the way. VH considers himself LGBT and had 0 problematic lines in his BBB. It is the facet of hatred for those who are not standard in the community.

— Michel (@gramich) May 27, 2021
If Victor Hugo is unemployed with this curriculum, I quit the Brazilian job market https://t.co/N9Yb4boPPD

— kelminho (@ryckelmex) May 27, 2021
Victor Hugo has an impeccable resume and is out of a job, now I am sure that I will not be hired in this life and maybe in the next three. pic.twitter.com/kocqB8fgEk

– OXE🦊 (@ Fahsilva4) May 27, 2021