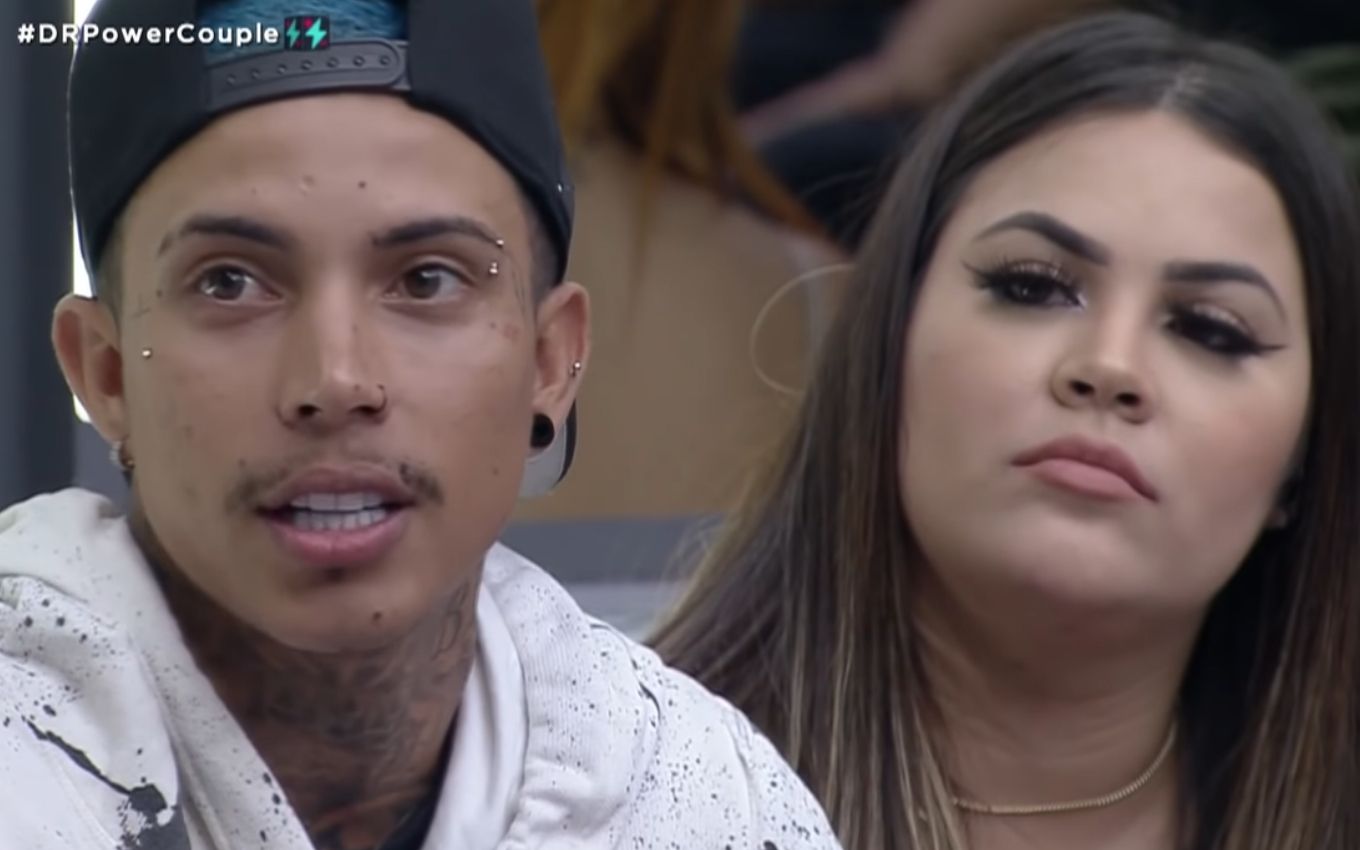 In Power Couple Brasil 5, Matheus Yurley and Mari Matarazzo were inspired by the "trend" of Viih Tube at BBB21. This Thursday (3), digital influencers decided to flee from the bath during the confinement of Record. "The body doesn't let me," joked the competitor.
Vote ->Li, Márcia or Pimpolho: Who should stay in Power Couple Brasil?
During a conversation with Pimpolho, Bibi Paolillo, Jonathan Costa and Carolina Santos, the digital content creator shared her hygiene routine. "I can't stand it. I've been about to take a shower since the morning, but my body won't let me. In terms of bathing, I take one a day," said Mari.
The businesswoman replied that her friend should also take a shower at night "to sleep cool". "Has there ever been two baths in the same day here?" asked Costa's companion. "Yes, I was impressed with myself. My skin was even a little chafed," replied Deborah Albuquerque's rival.
In the early evening, it was Matheus's turn to pass away from the water. In the kitchen at the headquarters, Nina Cachoeira alerted the singer about her lover's request: "Mari, she wants you to change your clothes [para o programa ao vivo]".
"I'm just going to wash my face. [banho], I sat down and slept. I'm not taking another shower, no. I didn't even get dirty, I didn't have the audacity to get dirty. It doesn't make sense," Yurley pointed out.
Check out the video:
How many showers do you take a day? @eumarimatarazzo take only one 😂

follow the #PowerCouple live, with me, on #PlayPlus. Go to https://t.co/UpWImxSIbXpic.twitter.com/O9oYty0Qun

— PlayPlus (@SigaPlayPlus) June 3, 2021
---
Learn all about reality shows with the podcast O Brasil Tá Vendo:
Listen to "#42 – Is it Paying to Watch Vacations with Ex?" on Spreaker.
---
Subscribe to the channel TV news on YouTube to check out our No Limite newsletters:
.