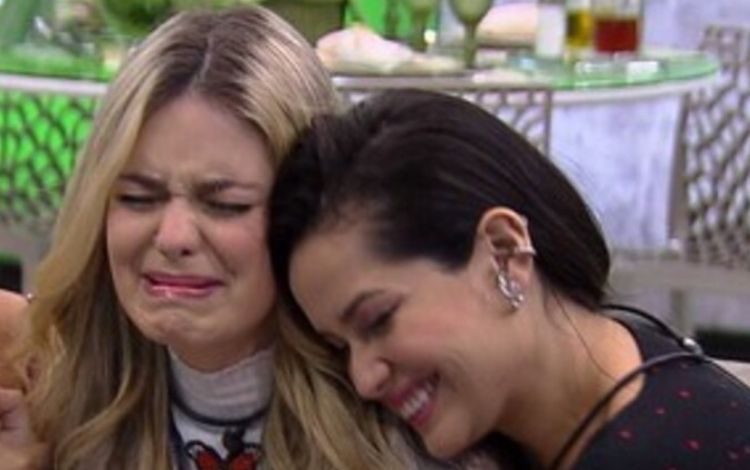 Ex-BBB said that, even though he knew he would be cursed, he wanted to post an open letter to Paraiba apologizing for his actions inside the most watched house in Brazil
Reproduction / Globo / 03.05.2021
Viih Tube posted an open letter apologizing to Juliette on the final stretch of 'BBB 21'

Eliminated with one of the biggest rejections of "BBB 21", Viih Tube decided to make an open letter to Juliette, one of the finalists of the edition. The passage of the youtuber through the most watched house in Brazil was controversial, as it was labeled several times as "false" by the way it acted in reality. Viih was always seen by Paraiba as a priority, but the sister ended up talking badly about her friend behind her back – especially when she approached Thaís. This Monday, 3, the ex-BBB decided to open his heart on Instagram: "Juliette, I really don't know how you endured me at times, not only me, but the majority of the house, who have doubted you at some point. You are so, so good that people doubt that there really is anyone like that in this world of so much hatred. You were always too much for me, too mature, too pure, too fair, but I wasn't always fair to you, the only scenes I can't get through are our fights, because I know I messed up, I was able to let go your hand for fear of the opinion of the house when you needed me, to be thick, immature and stubborn with you, to think only of me, I will never forgive myself for it and I will understand if you also do not forgive me, I still have a lot of to learn ".
Viih continued the letter saying that he didn't just have a bad time with Juliette on "BBB 21", but the public ignored it. "Our good times were also unique, the people out here didn't give much value to that, but I did, every time I defended you it was because I always, even when we were fighting, even with my ogres, always had you as protected by me inside, regardless of anything, I know that we also had a lot of fun together, each time I felt you was very real and I will prioritize those moments in my memory. You don't even need my support for this final because you already have it all over Brazil, but I want to do my part as I told you I would! You can't even imagine what awaits you out here, I want to see your face when I find out how many people didn't doubt you for even a second. "
Finally, youtuber said that he is rooting for his sister, who has already surpassed Grazi Massafera and Viih herself in numbers of followers on Instagram. "May you have a lot of success, peace and discernment to deal with your new life, but I am sure that you will take the letter. And even though I know that people are going to curse me for making this post, I shit, it's for us and the truth is that I don't deserve a friend like you, that's why I wish you the best. I know there are people who don't support friendship, I understand, but please let me hope for it. Be happy out here, fly my queen outlined, the friend who holds the hair in the PT and my favorite singer, you can't imagine what awaits you out here. Thank you for each teaching, I will never forget you or what you taught me as a lesson for life ", concluded the ex-BBB. Juliette is in the final with Camilla de Lucas and Fiuk and is the favorite to the prize of R $ 1.5 million.