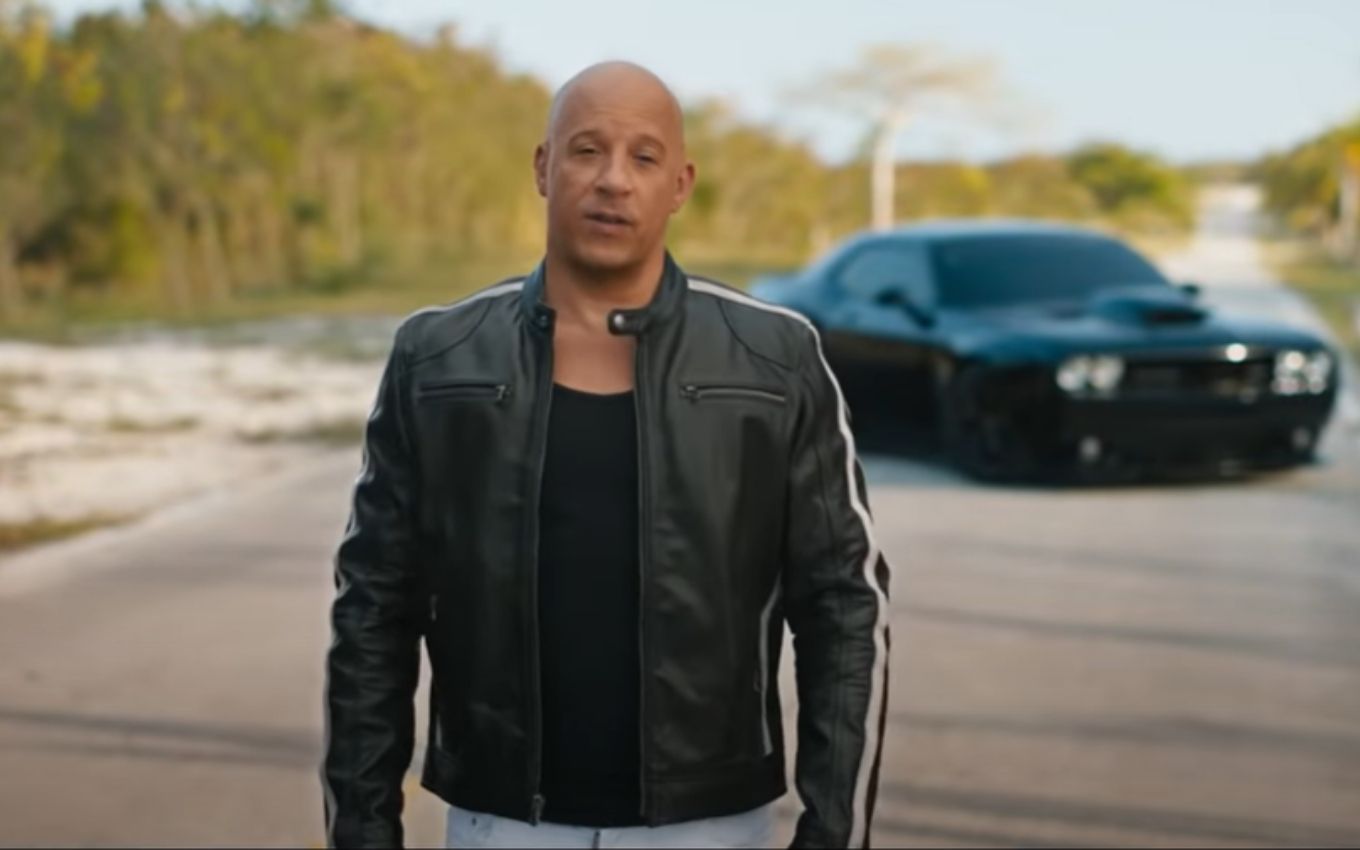 Universal Pictures released a new video to promote the release of Fast & Furious 9. The publication features new footage and a message from star Vin Diesel talking about the difficulties faced by the world during the Covid-19 pandemic period. Due to the health crisis, the film had its premiere date postponed several times.
In the video, the actor comments on the long period that the pandemic lasts, but celebrates the approach of better days and the possibility of returning to cinemas in person.
"A long time has passed. The roads were empty and the places we frequented were quiet. We went through a year that tested us, but we started to see a promise of a new day. For more than 100 years, there is a place where we all go together to be happy and escape to a new place: the cinema ", begins Diesel in his speech.
"There is nothing like the moment when the lights go out, the projector starts to work and we start to believe", continues the star, soon after being replaced by a complete scene of the coming film.
Diesel concludes by recalling that the time for people to be together again is closer than ever, after so long apart. "We are ready to make them believe again. No one makes a better return than the cinema."
The release of Fast & Furious was affected by the Covid-19 pandemic. The new date is set for June 25, 2021.
See below the promotional video with unpublished scenes and Vin Diesel's speech (without subtitles):
Also check out the new subtitled trailer for the film:
Feedback Policy
This space aims to expand the debate on the subject addressed in the news, democratically and respectfully. Anonymous comments are not accepted nor do they violate ethical and moral laws and principles or promote illegal or criminal activities. Thus, slanderous, defamatory, prejudiced, offensive, aggressive comments that use bad words, incite violence, express hate speech or contain links are summarily deleted.
.