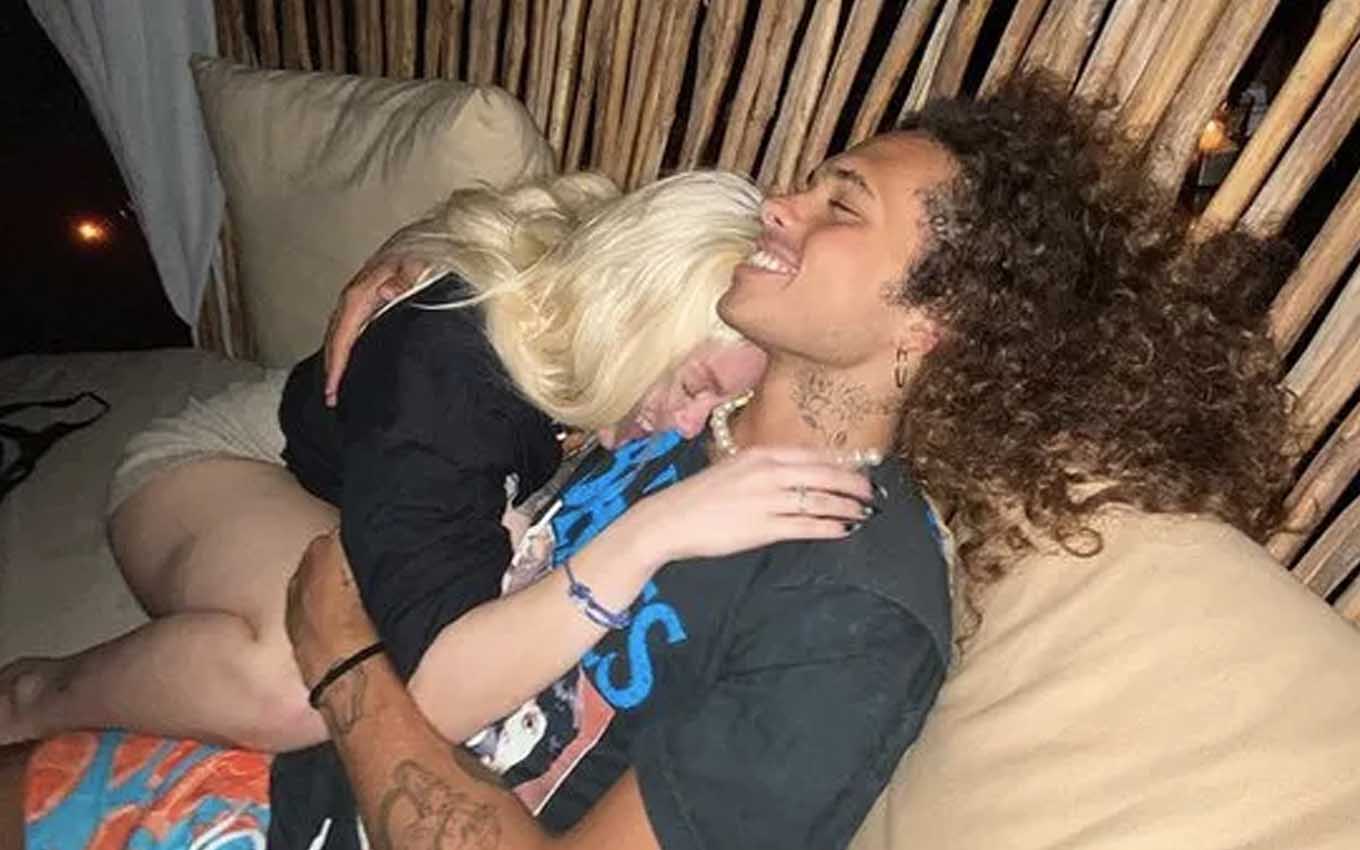 Vitão asked for more "peace" and "tranquility" to live his relationship with Luisa Sonza. The musician used social media to declare himself to his girlfriend, who turned 23 on Sunday (18), and made a brief vent about the difficulties faced by the couple in the last year. "We go on fighting head-on side by side," he wrote.
The singer received the nickname of "thalaric" when he was appointed as the pivot at the end of the marriage between the young woman and Whindersson Nunes. The artist, in turn, turned off social networks due to offenses and death threats after the death of João Miguel, son of the comedian with Maria Lina Deggan.
"So many special things on the same day. Your birthday, our anniversary, the release of this revolutionary record that I feel I can call ours too, from our brothers and family," added the vocalist, referring to the album Doce 22.
"I'm very proud of you, of the giant artist you were born to be and who develops more and more each day. I feel lucky to be able to live by your side and learn so much from you. I always tell you that. and I'll keep saying it forever," he continued.
"Thank you for everything we went through in this first year, we continue fighting with our heads held high side by side. May it be that way in the coming years and that we can have more peace and tranquility to live our love. Let's change the world with him. I love you, Luísa", concluded Vitão.
.