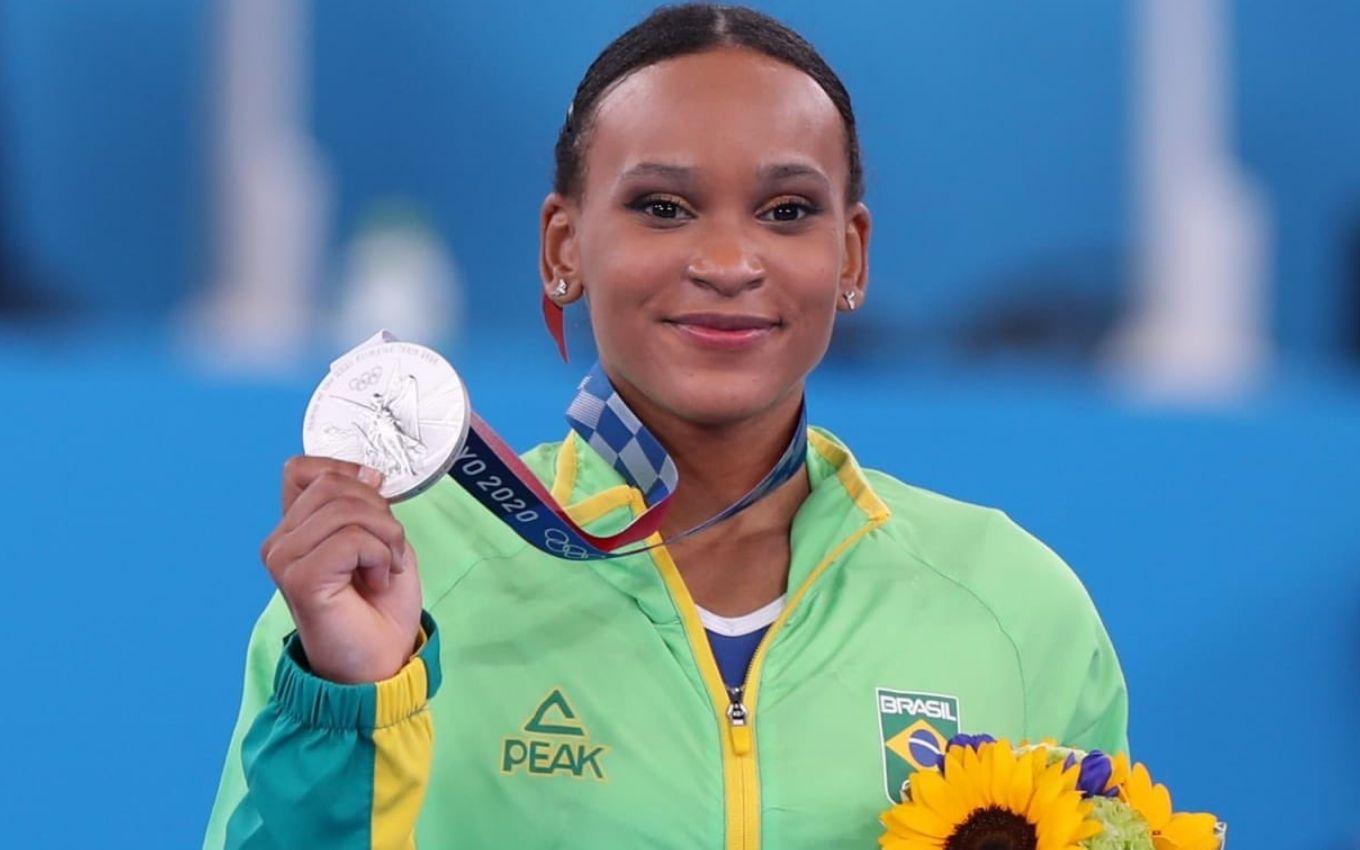 Gymnast Rebeca Andrade winning the silver medal at the Tokyo Olympics increased Globo's ibope numbers this Thursday morning (29). Shown from 7:58 am to 10:27 am, the final of the artistic gymnastics was tuned by 42% of the televisions connected to the PNT (National Television Panel), which measures the audience of the 15 main metropolitan regions of the country. The index is similar to what the telenovela Império achieves in the noblest range on television.
The data means that 42 out of every 100 TVs on the national market were tuned to Globo, waiting for Rebeca Andrade's presentations this morning.
Led by Galvão Bueno, the broadcast ended with 12 points of boupe on the PNT, a 50% increase compared to the four Thursdays prior to the start of the Olympic Games.
In Greater São Paulo, Rebeca Andrade's victory yielded 11 points, three more than the average of the time on Globo. The final of artistic gymnastics was tuned by 38% of TVs connected to the main advertising market in the country.
In Rio de Janeiro, the audience grew 36%, with 15 points (four more) and 45% share. The data are prior and may change in the consolidated, which will be released this Friday morning (30).
Rebeca Andrade's silver medal moved narrator Galvão Bueno and made former gymnast and now commentator Daiane dos Santos cry in Globo's studios. "There were people who said that some black people could not play some sports. And then we see today, the first medal in women's gymnastics belongs to a black girl. It has a very large representation. A girl who came from a very humble origin" , she said.
Rebeca is still classified for two other finals in artistic gymnastics: on Sunday (1st), at 5:00 am (Brasilia time), she will be in the decision in the jump; the next day, he will return to the Ariake Gymnastics Center for the solo competition.
.