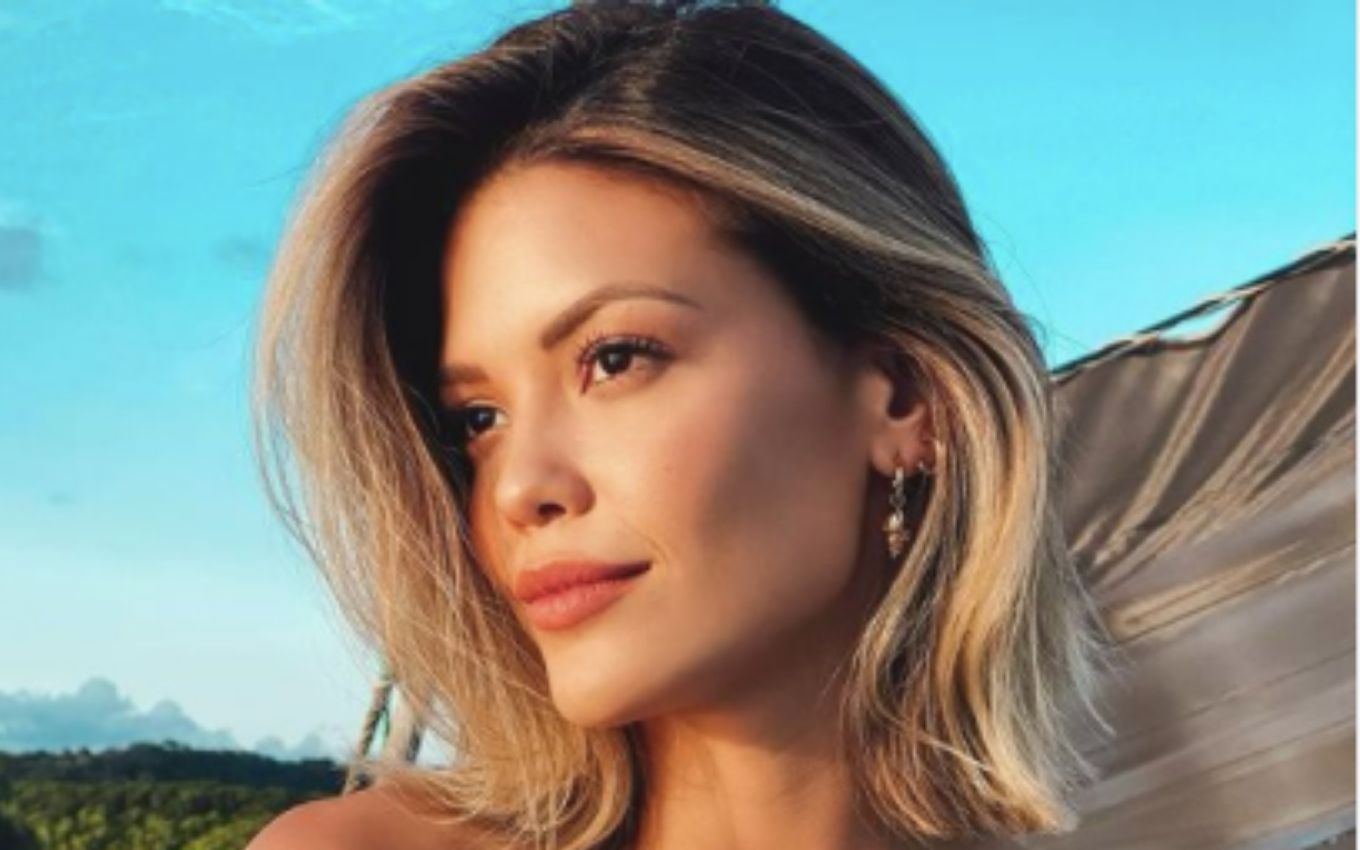 Vitória Strada and Marcella Rica became engaged shortly after the turn of the year 2020 to 2021, and the actress from Salve-se Quem Puder confessed how she felt at the time of the marriage proposal. "I couldn't see anything!", He revealed, recalling the night of the surprise with joy.
One of the protagonists of the seven o'clock soap opera that will return to the air this year on Globo, Vitória started showing her engagement ring proudly at the beginning of the year. In an interview with the newspaper Extra, the actress recalled the request made by her girlfriend.
"At the time, I didn't see anything. There was a strong led light facing me. When I looked for Marcela, I saw the sign [com os dizeres: "Casa Comigo?"]. First, I didn't understand what was written. Only then did I realize what was happening. The rest and the tears you saw in the video we posted ", she recalled enthusiastically.
In addition to the wedding, the actress is also excited about her career. According to Vitória, if it were up to her, she would amend one soap opera to another. With the end of the recordings of the seven o'clock soap opera, Kyra's interpreter cannot wait to check the result of the plot.
"Anxious! I am dying to see how it turned out and to know what the public thought. This time, I will be able to follow everything together with the fans of the soap opera", she celebrated. Already thinking about an upcoming work, the actress revealed that she would like to play a villain.
"Can someone call me, please? I promise to give my all! I am passionate about the profession and its challenges. I want to play many different characters," stated Vitória.
Feedback Policy
This space aims to expand the debate on the subject addressed in the news, democratically and respectfully. Anonymous comments are not accepted nor do they violate ethical and moral laws and principles or promote illegal or criminal activities. Thus, slanderous, defamatory, prejudiced, offensive, aggressive comments that use bad words, incite violence, express hate speech or contain links are summarily deleted.
.