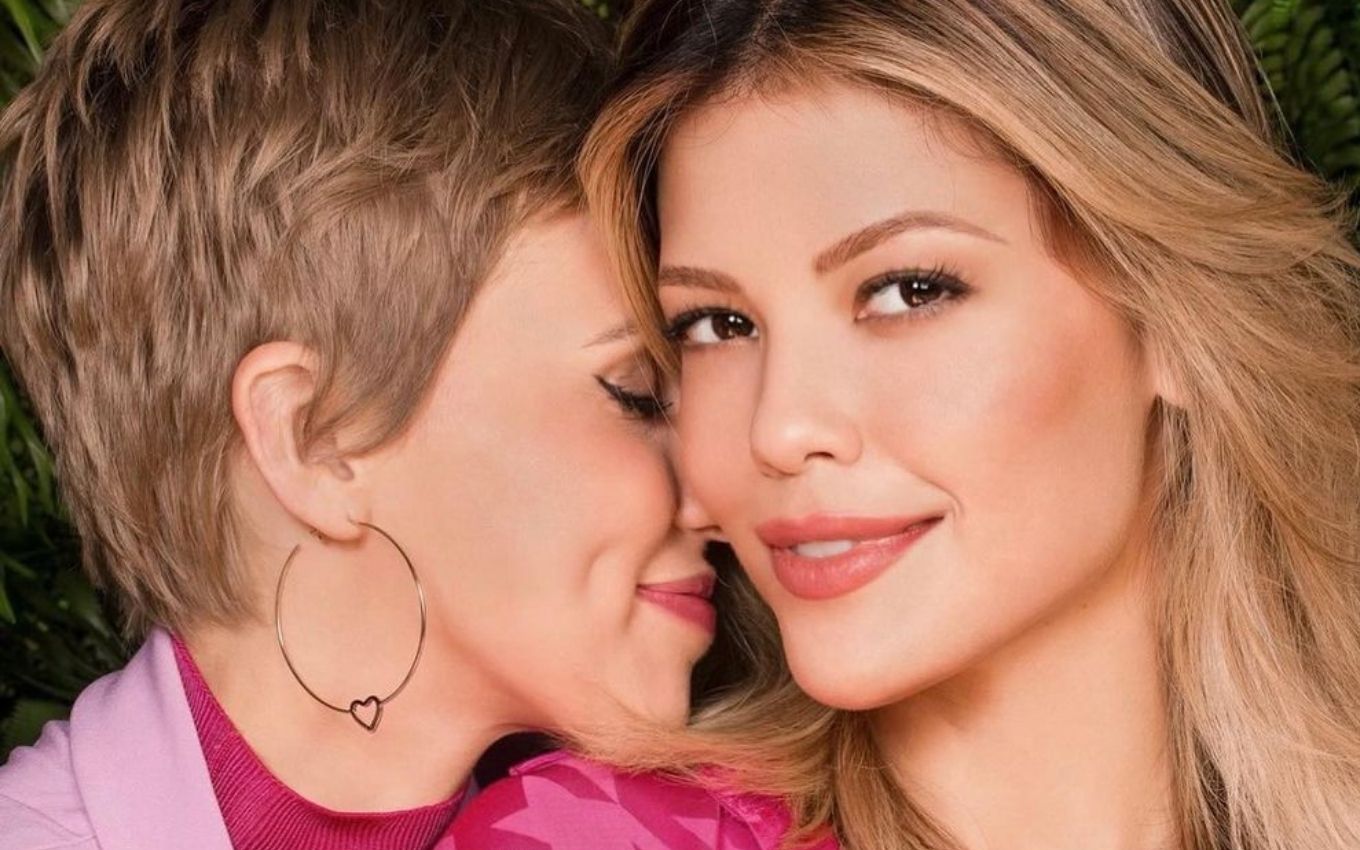 Marcella Rica evaluated the love affair with Kyra, a character played by her fiancee Vitória Strada, in Salve-se Quem Puder. "It became almost the final of the World Cup", joked the actress, about the Globo telenovela that ended on Friday (16).
The girl had to choose between Alan (Thiago Fragoso) and Rafael (Bruno Ferrari) in the plot written by Daniel Ortiz. On Instagram, Marcella congratulated the bride for the end of the serial featuring Vitória, Deborah Secco and Juliana Paiva.
"Sunday is our day. Come rain, come shine, Sunday is the 'momos', she says. This photo is from a Sunday that's right for us, we have a lot of fun together and take care of each other and love each other", began the blonde, in the publication this Sunday (18).
"How beautiful to see her dedication up close, how beautiful it was to watch Kyra's trajectory from beginning to end, from the polls, the films we saw, to the dispute of #allyra and #kyrael that turned into the near final of the World Cup, muse of the Twitter", completed the "daughter of Claudia Raia".
"How proud I am of you and what a good thing it is to live by your side.
congratulations my love. It was beautiful! you have a world of incredible stories ahead of you and I want to applaud them all," declared Marcella.
At the end of the plot, Kyra chose to stay with Rafael, her fiancé at the beginning of the story, and ended everything with the father of Tarantino (Daniel Rangel), Queen (Alice Palmar) and Mosquito (Ygor Marçal).
Check out Marcella Rica's Instagram post:
.