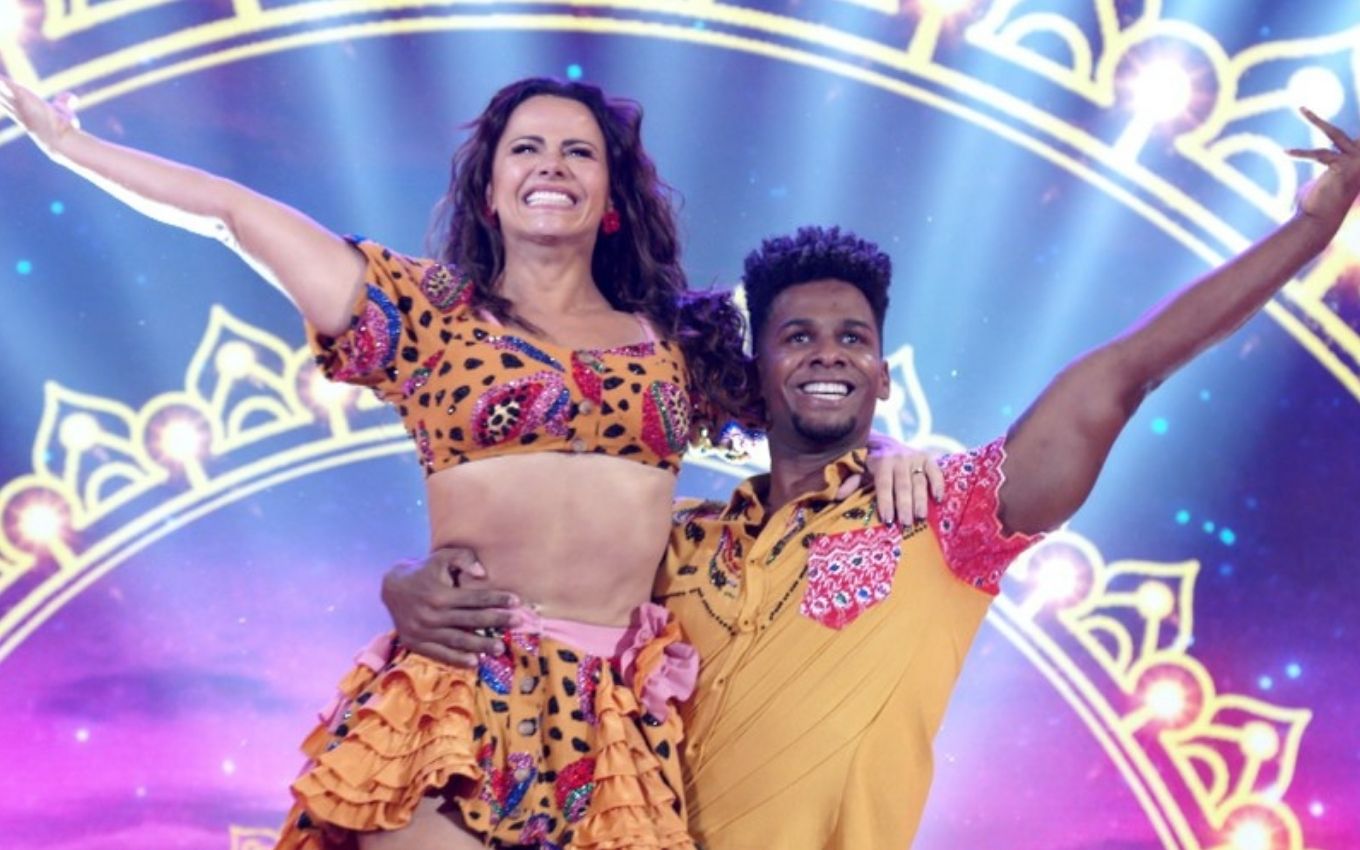 Viviane Araujo's teacher at Super Dança dos Famosos, Adeilton Ribeiro left the competition led by Tiago Leifert. This Saturday (3), the dancer made a vengeance about the departure of the reality and said that the 9.9 marks received on the program provoked a "cruel judgment" in his mind.
"Unfortunately, or fortunately, I will no longer be participating in Super Dance. Soon I will be giving more news, I am processing everything because I found out at the last minute, through the websites. I will soon tell you the details. The parties involved have not published anything, they didn't manifest themselves. The people who follow me need to know the real reason for what happened", Ribeiro pointed out in Stories on Instagram.
On the social network, the choreographer highlighted that he will talk about the theme after processing what happened, as he doesn't want to "talk nonsense or something like that". "I just don't like injustice, I've always done everything with dignity. But we can never make mistakes, even though we don't make mistakes. 9.9 made me have a cruel judgment. Several other participants took much less and were able to continue, but why with me?" he asked.
Hours later, Adeilton returned to Stories and reinforced the comments about the program's exit: "I'm not some street kid who was caught and put in there. I studied, I have 18 years of career, I toured all the places in the world that you guys You can imagine. It's been a time when I stopped saying things for fear of getting burned."
Viviane and Adeilton faced Paolla Oliveira and Leandro Azevedo in the first phase of the competition, but the interpreter of Vivi Guedes in A Dona do Pedaço (2019) won and was classified. Viviane is in the recap of the program, but the date of her new presentation has not yet been announced.
O TV news contacted Globo's advisors, but did not get a response until the publication of this text.
Check out Adeilton Ribeiro's outburst:
.