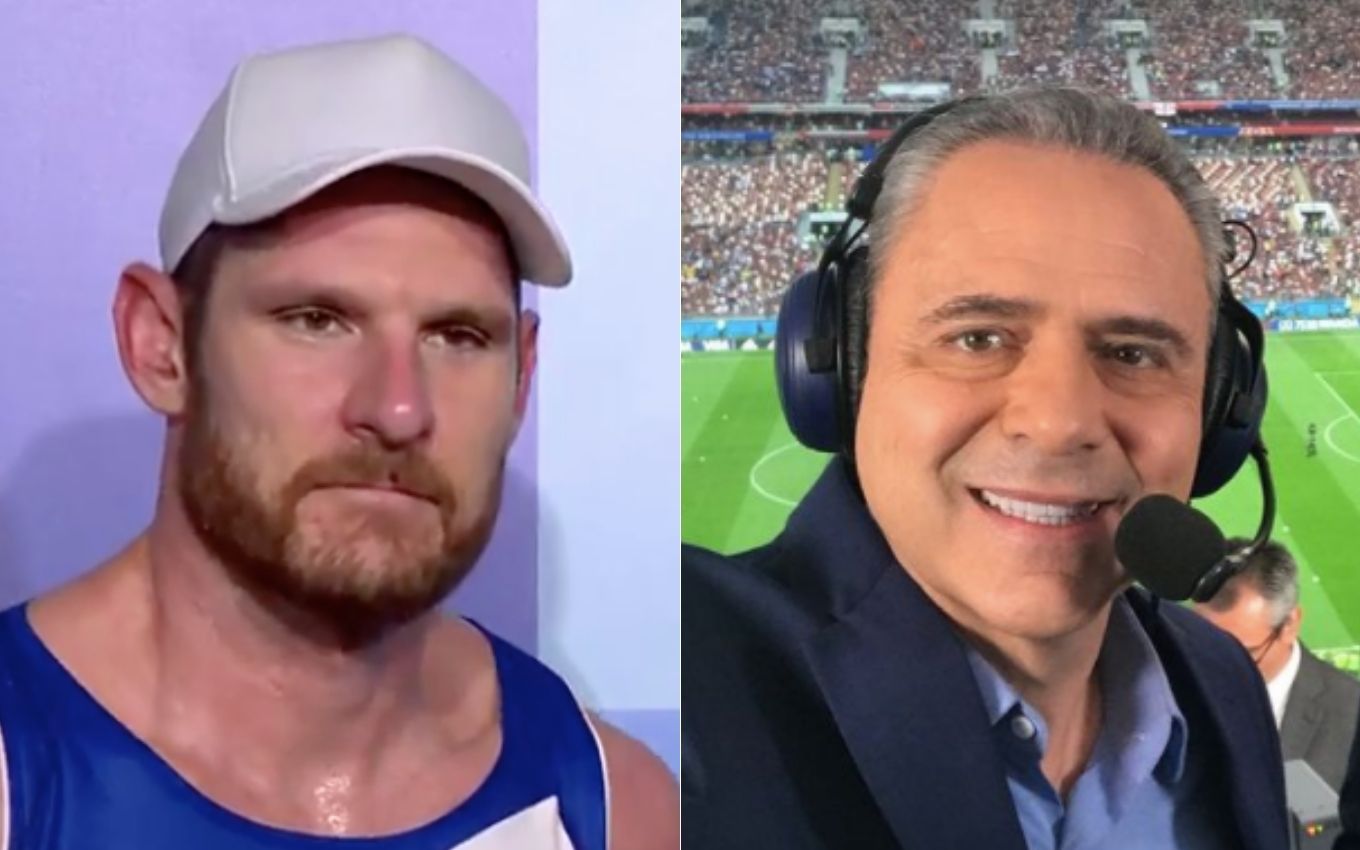 Beach volleyball player Alison Conte Cerutti cursed live on Globo during Brazil's match against Holland in the Tokyo 2020 Olympics and made narrator Luís Roberto laugh nervously. The athlete was talking to his team, Álvaro Filho, moments before the end of the game this Thursday morning (29).
Toward the end of the match, Alison and Álvaro asked for time to drink some water. Son gave an outburst and was scolded by his partner. Right now, Roberto was commenting on the live break in the broadcast and was silent just in time for the curses, which leaked into the microphone on the court.
"I love this recipe, when you give us how the mentality of this moment is", said the narrator of SporTV. "Breathe, calm down, pussy! Fuck," shouted the player to Alvaro. "Hahaha, that's it, let's take it easy!", the announcer reacted, laughing.
In the end, the pair won by 2 sets to 0 the Dutch Robert Meeuwsen and Alexander Brouwer in the Tokyo Olympic Games.
After the victory, Alison apologized for the profanity and declared that she expected to be mocked by Luís Roberto. "It was bad, guys. It's today's world. The advisor solves it. He solves it (laughs)", joked the athlete in a conversation with the press.
"Luís Roberto is going to make fun of me now, he's really good people. The reason for this is adrenaline. Like Álvaro, we are very adrenaline. I'm happy to be playing the greatest Olympic Games in history," added Cerutti.
Check out the unusual moment:
The right word at the right time… pic.twitter.com/e2XaYsSrc6

– Lucas Gutierrez (@olucasgutierrez) July 29, 2021
.