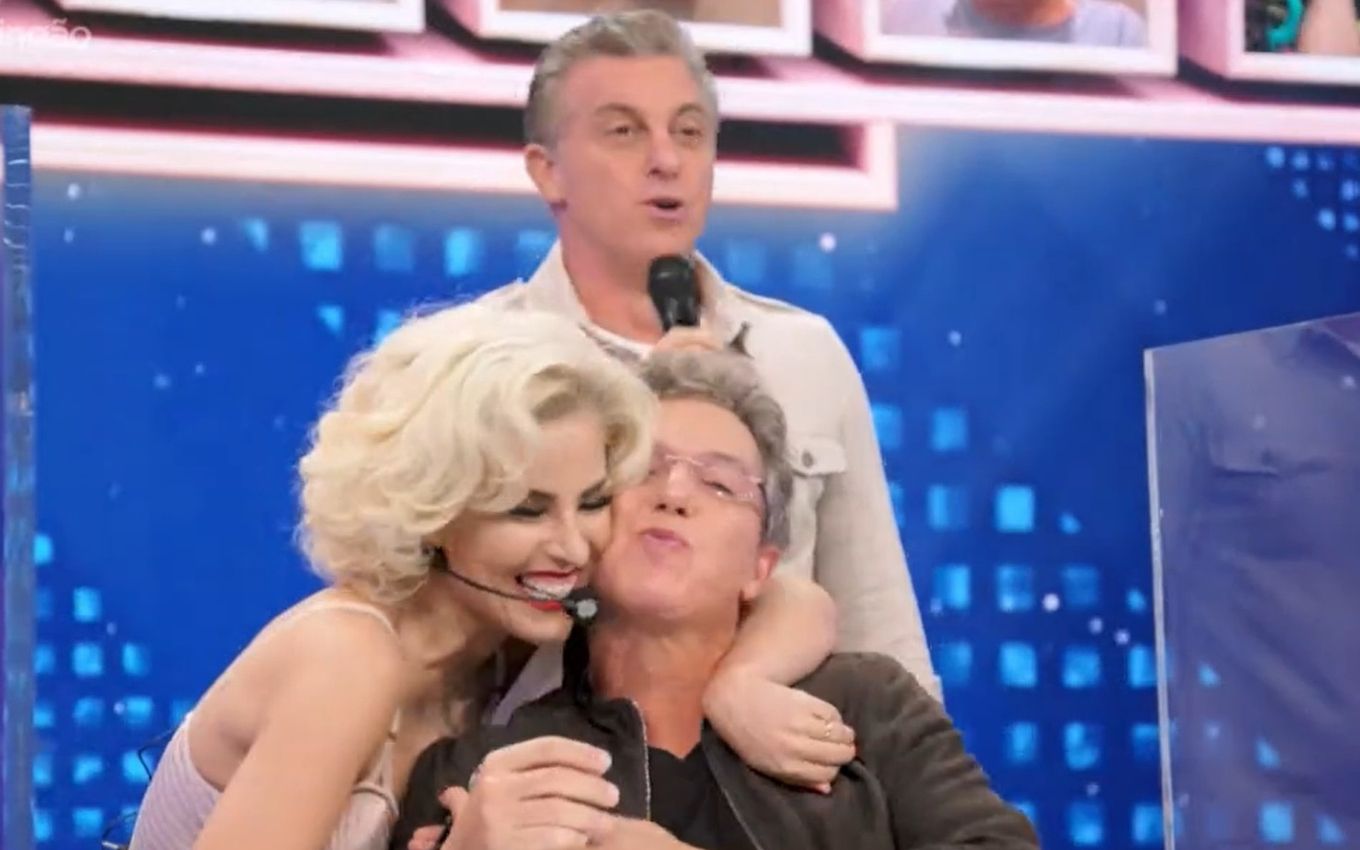 Competitor in the Show dos Famosos, Wanessa Camargo made the judge JB de Oliveira, the Boninho, give his first grade of ten in the season. The rigorous director's assessment surprised the singer and also Luciano Huck. The two broke protocol and ran on the Domingão stage to hug the boss of programs like Big Brother Brasil.
Wanessa paid tribute to Madonna in the painting. She was able to continue dancing and singing even after her microphone dropped during the performance. The artist's performance was praised by the three judges.
"You're a dancer, we can see the way you walk and put yourself on stage. You changed the resonance of your voice, I loved the choreography. Vocally, you didn't miss it at all. The microphone fell off, but you're a little animal of stage'", reacted Claudia Raia, who returned to the fixed jury this Sunday (3).
The actress gave Wanessa a ten, the same grade as Preta Gil. After the comments of the two judges, Luciano Huck was curious about the defects that Boninho could make, since he is the most rigorous on the bench. "Our bad favorite," joked the host.
"Madonna is very difficult. I liked the choreography, I think this show was worth it because you held the show until the end. that you're doing. You improvised, the show continued and this time it's a ten for you", said the director.
The assessment caused a stir in the studio. Preta Gil and Claudia Raia stood up and applauded sound effects with an "alleluia". Wanessa and Huck came around the counter to hug Boninho. "The brutes love it too," joked the presenter.
Watch the video below:
For everything! the moment when @wanesscamargo can get a 10 out of @cute with your Madonna! #ShowDosFamosos#Sundaypic.twitter.com/RJ1xu1G8Df

— Gshow in 🏠 (@gshow) October 3, 2021
In addition to the three ten points from the judges, Wanessa received a 9.9 from the audience. Thiago Arancam appeared on stage as Elvis Presley (1935-1977), while Vitor Kley paid homage to Bell Marques. See the competitors' notes below:
Thiago Arancam
Claudia Raia – 9.8
Black Gil – 9.9
Nice – 9.8
Audience – 9.8
Wanessa
Claudia Raia – 10
Black Gil – 10
cute – 10
Audience – 9.9
Vitor Kley
Black Gil – 10
Claudia Raia – 10
Nice – 9.8
audience – 10
.