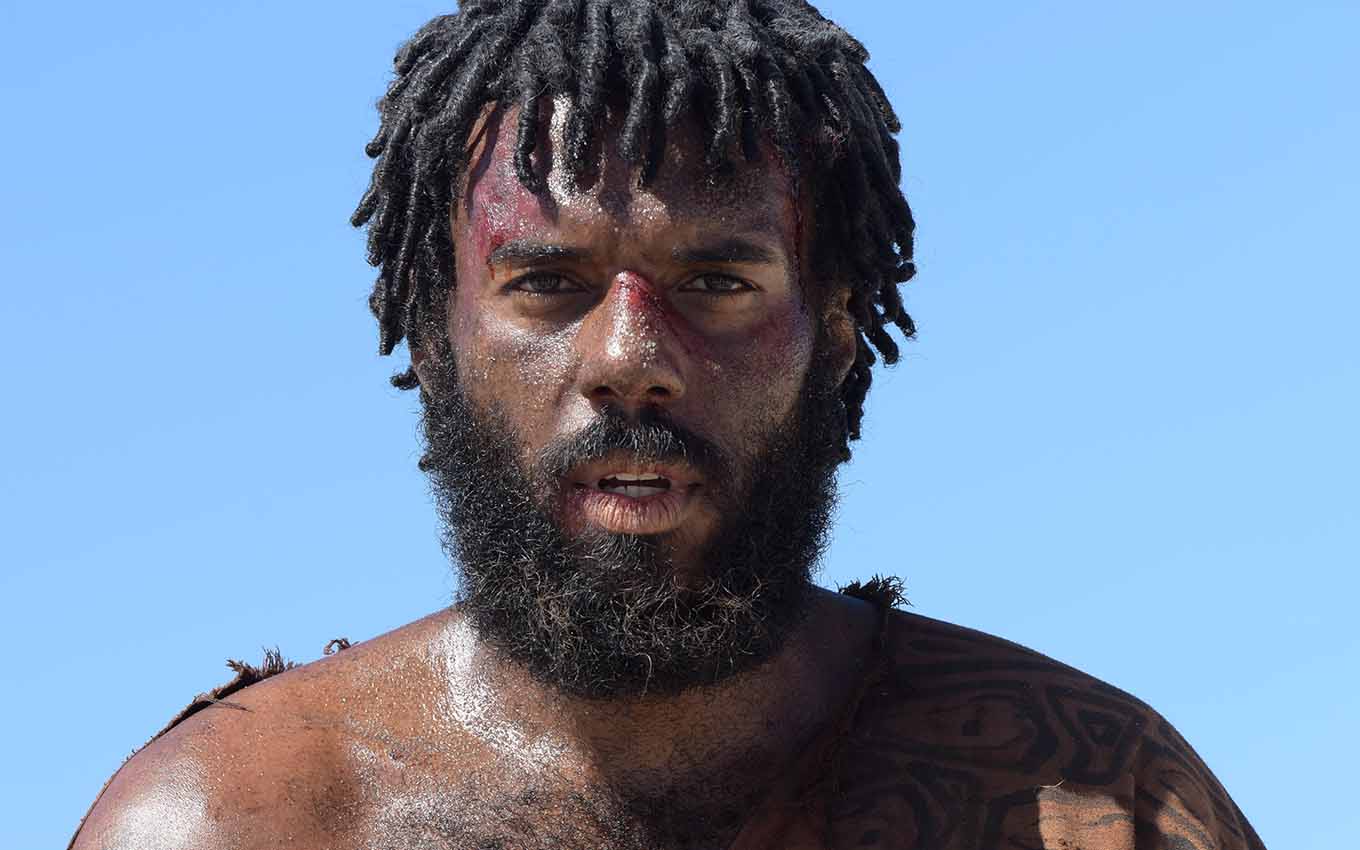 Dudu de Oliveira has the same blood in his eyes as Abumani in Genesis when fighting for better opportunities for black men and women on television. The actor makes his debut in soap operas willing to join the fight for roles that really make a difference with the public. "My wish is that, when they think of blacks, they imagine African kings and queens", he points out.
He believes that producers and screenwriters still lack sensitivity, but he is happy to see how the market is expanding. "My wish is that we can work, compete for relevant awards and see our faces stamped in campaigns that allow us professional growth and a consequent purchasing power", reveals the leading man to TV news.
The serial tries not to repeat the mistakes of previous productions, which made the Egyptians white. Despite some slippages, Genesis brings several blacks in prominent positions in the pharaoh's court — such as Potiphar (Val Perré), Kamesha (Kizi Vaz) and Pentephres (Nando Cunha).
"I keep hoping that we can make good characters, that enhance our narratives, focus on our beauties and that we can talk about everyday matters", considers Oliveira.
The interpreter, by the way, delivers that he literally had to sweat to become José's (Juliano Laham) right-hand man. "We actors are crazy in a good way (laughs). I like to jump in, so I went after boxing and muay thai lessons to help me build Abumani's body," says the native of Caxi.
Oliveira on stage with Juliano Laham (José)
Soon for war
Abumani has already shown that he is no joke when fighting with Issad's henchmen (Ricardo Dantas) for his own freedom in the plot of Camillo Pellegrini, Stephanie Ribeiro and Raphaela Castro. He even got the worst of it, but the defeat gave him an important ally — and, above all, a friend in José.
"They follow this path without family or hope, so the only choice is to strategically unite. They are in the same boat. I experienced this when I had a very painful loss in my family. A friend was one of the few people who approached me in the at the time, and we continue together until today", he considers.
Coming from the theater, Oliveira jokes that, despite his 15-year career, he hasn't escaped the demands of colleagues and family members to join TV. "I remember my parents asking when they would see me in Malhação, as if it were a protocol for the beginning of all actors. Well, they'll have to tune in to another channel now", concludes the artist.
Genesis is a free adaptation of the first book of the Bible. The serial is divided into seven phases, and, currently, Record exhibits the seventh: José do Império. In addition to the spoilers, the TV news publishes the summary of the biblical novel.
---
Learn all about the upcoming chapters of soap operas with the Noveleiros podcast
Listen to "#73 – José Alfredo finds out Maurílio is dead in Império!" on Spreaker.
---
Subscribe to the channel TV news on YouTube and watch videos with revelations of what will happen in Genesis and other soap operas.
.