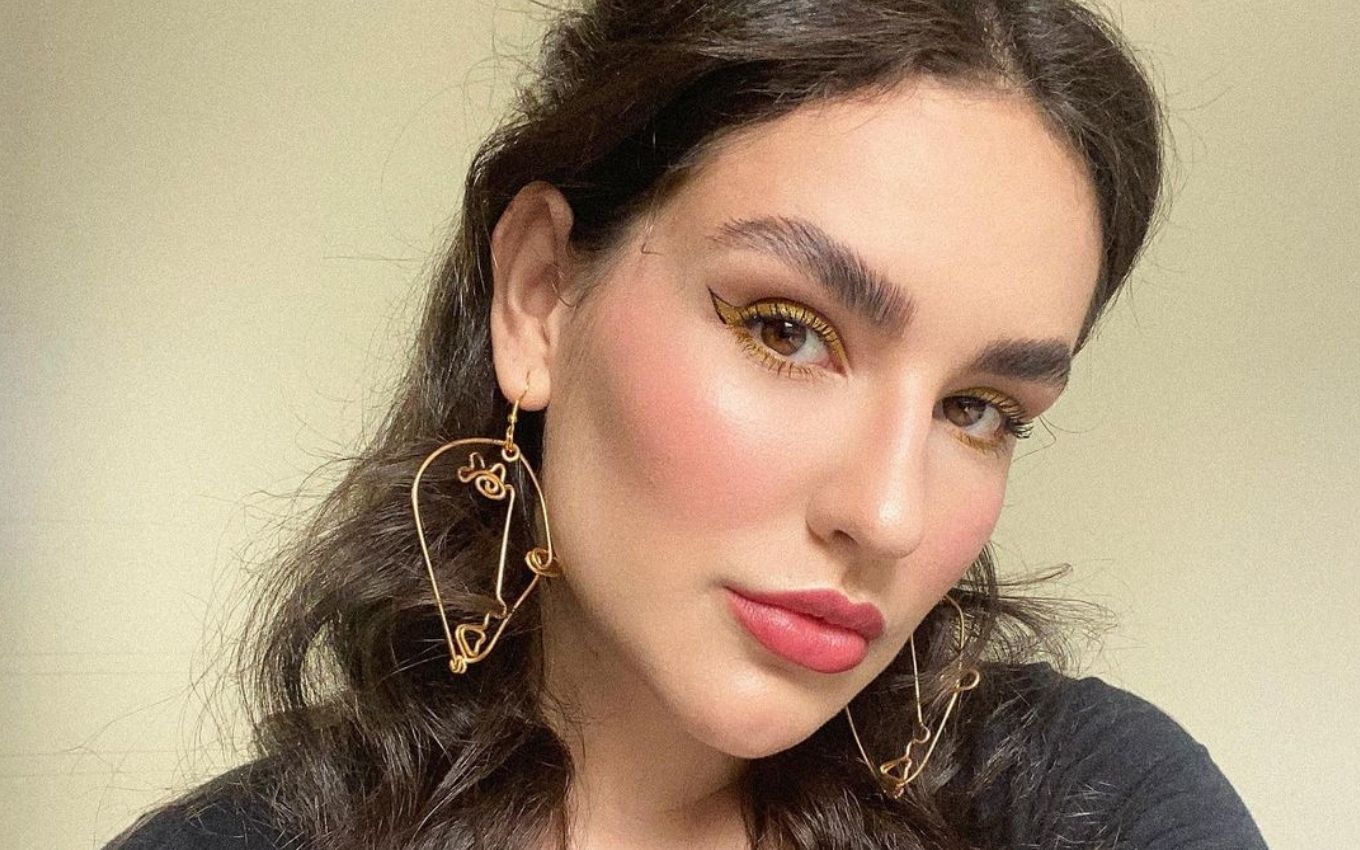 Kéfera Buchmann is appointed as one of the participants of BBB21. The "information", however, did not come from websites, columnists, or much less from Globo – the broadcaster still keeps the list of competitors a secret. The "confirmation" that the actress and digital influencer would be in the reality emerged from a profile on Twitter this Friday (1st) and gained strength among users of the social network.
Kéfera's name became one of the most talked about subjects on the first day of 2021. An account created in November 2020 and which had less than 20 followers changed the username to TV UOL, put a portal logo as a profile image and made the post about the actress.
"Confirmed! Actress Kéfera will be among the cast of the long-awaited BBB21. The actress has just been confirmed and is already confined to one of the hotel rooms. Come here", wrote the fake profile.
The publication, made at 1:28 pm, quickly went viral. In less than five hours, it already had 14 thousand likes and more than 4 thousand shares.
Upon realizing the proportion of the "ad", the user removed the name and logo from UOL and started to identify himself as "kkkkkk", with @wowtriz, and explained that the post was a joke. "Guys? It's a meme. UOL and Kéfera, don't sue me. I'm poor and unemployed", asked the owner of the page.
Check out the publication below:
CONFIRMED!!!! actress Kéfera will be among the cast of the long-awaited # BBB21. The actress has just been confirmed and is already confined to one of the hotel's paintings. COME THERE pic.twitter.com/Wn8TF3cnqc

– kkkkkk (@wowtriz) January 1, 2021
UOL AND KÉFERA, DON'T PROCESS ME I AM POOR AND UNEMPLOYED.

– kkkkkk (@wowtriz) January 1, 2021
The joke, however, can even become a reality. It is not yet possible to enter the names that will be confined to BBB21. Globo announced on January 8 the announcement of news about the program, but it has not yet been informed whether the official list will be revealed on that date.
Last week, Big Brother Brasil's boss, JB Oliveira, Boninho, responded to a follower on Instagram who asked for Kéfera in reality. "I like this girl very much," said the director, referring to the actress who participated in the soap opera Mirror of Life.
Columnist Leo Dias, from Metrópoles, reported that Fiuk was a right name for BBB21. Carla Diaz and Rafael Infante have also been identified as possible members of the celebrity cast.
See below the repercussions on the possibility of Kéfera participating in the 21st season of Big Brother Brasil 21, which opens on January 25:
Tiago Leifert: Kéfera your time for defense time is over

Kéfera: this is keeping interrupting https://t.co/ET8MIgFJOc

– Matheus Neves (@matheusfarofa_) January 1, 2021
kefera when the nice guy calls her attention pic.twitter.com/7rCTJdOpd1

— vitilda (@itsmevictor_) January 1, 2021
kefera in bbb 21 will be a junction of manu, rafa and marcela

– Jacques. (@favblakers) January 1, 2021
I think kefera will rise in this bbb or sink forever

– Ma laughs. (@acostumadinha) January 1, 2021
More than 2000 retweets on a fake account created last month and which used the name @wowbloo until these days. How does a 20-year-old fan of Grey's Anatomy make hundreds of people fall into fake news so easily? https://t.co/vKete6MIO6

— William Castro (@William_Castro) January 1, 2021
kefera didn't post a new year's look, nor did she make a video with the family she normally does, she didn't record her grandmother and aunt, in other words COME THERE BBB yes # BBB21pic.twitter.com/82qkF6JzB6

– lindara (@teamgibicalho) January 1, 2021
Kéfera confirmed in bbb21 is the mix of Rafa kaliman + Manu Gavassi # BBB21pic.twitter.com/UaLBmcsO7s

– ρατн (@iamanitta) January 1, 2021
* kefera explaining the reason for your votes *

Tiago: Time's up.
kefera: this is maintainrupting.# BBB21pic.twitter.com/PAGFNPCaE4

— gu ⧗ ⍟ ʬ ᱬ I 14 days (@natashtark) January 1, 2021
kéfera nor entered the # BBB21 and it's already causing, I love the sealing legend pic.twitter.com/7YaDXqB0vU

– 𝗹𝗲𝘁𝘀 (@yoncedemil) January 1, 2021
Feedback Policy
This space aims to expand the debate on the subject addressed in the news, democratically and respectfully. Anonymous comments are not accepted nor do they violate ethical and moral laws and principles or promote illegal or criminal activities. Thus, slanderous, defamatory, prejudiced, offensive, aggressive comments that use bad words, incite violence, express hate speech or contain links are summarily deleted.
.