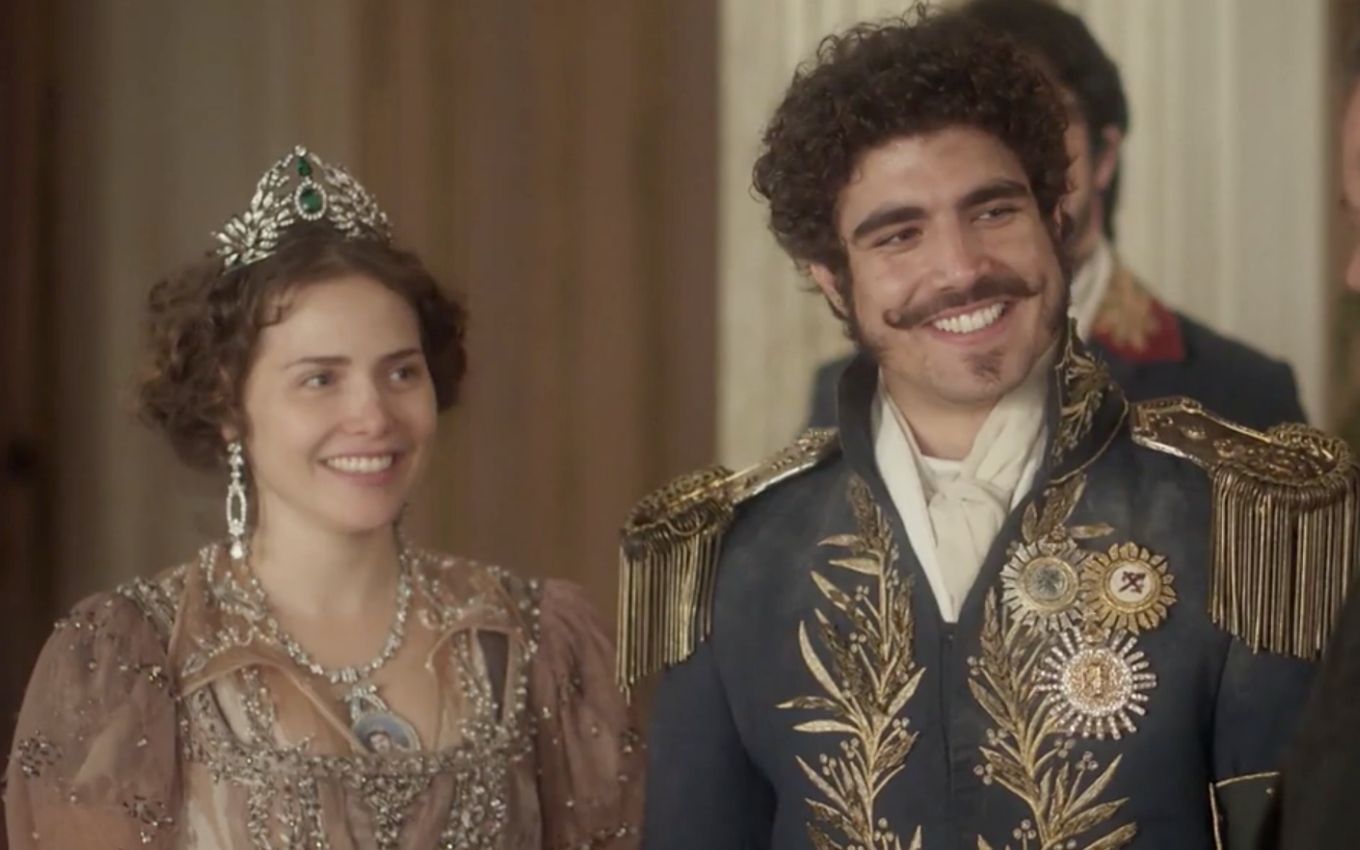 New World's main couple (2017), Leopoldina (Leticia Colin) and Dom Pedro (Caio Castro) had an end as they did in real life. The princess died, and the womanizer married another. With the premiere of Nos Tempos do Imperador next Monday (9), the continuation of the story, Globo resolved the doubts surrounding the outcome of the protagonists.
The maid Lourdes (Lu Grimaldi) explains to the public what happened in a video made to launch the serial featuring Selton Mello. In Novo Mundo, Leopoldina's lady-in-waiting was played by Bia Guedes.
Lurdes says that Leopoldina died shortly after the end of the story told on Globo's 18:00 in 2017. She couldn't stand her husband's betrayals and decided to take refuge in the imperial farm of Santa Cruz, in Rio de Janeiro. In fragile health, Anna's friend (Isabelle Drummond) left after giving birth to her eighth child.
Domitila (Agatha Moreira) paid the price for being Dom Pedro's lover. The people blamed the villain for the princess's early death, and the woman returned to São Paulo along with her daughters to take refuge.
"But it was not easy to arrange a new marriage for Dom Pedro. Only after a negotiation did the young princess Maria Amélia de Leuchtenberg agree to come to Brazil", says Lourdes in the video published on the official website of Nos Tempos do Imperador.
The emperor's second wife did not appear in New World, but the nurse says that the girl was an excellent mother to her stepchildren. Finally, the couple returned to Portugal when Dom Pedro abdicated the throne to leave it in the hands of Dom Pedro 2º (Selton Mello). At the time, the new protagonist of the 18:00 range was a child of just five years old.
---
Learn all about the upcoming chapters of soap operas with the Noveleiros podcast
Listen to "#68 – All about the end of The Life of the People (and a spoiler from In the Times of the Emperor!)" on Spreaker.
---
Subscribe to the channel TV news on YouTube and watch videos with revelations of what will happen in Nos Tempos do Imperador and other soap operas.
.