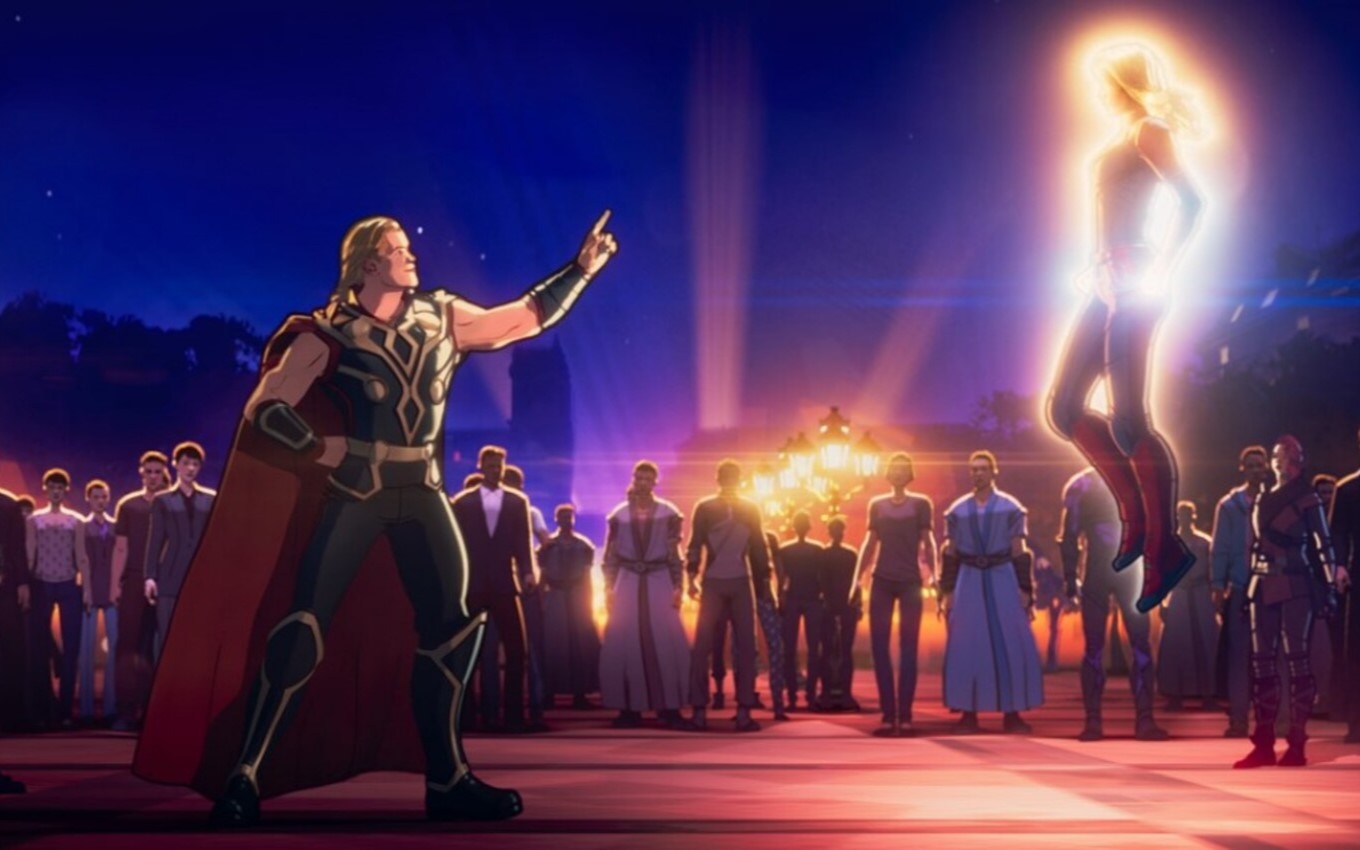 The biggest question of the Marvel Cinematic Universe (MCU) has been answered: who is the strongest member of the Avengers? The mighty Captain Marvel (Alexandra Daniels) had to battle Thor (Chris Hemsworth) in the seventh episode of What If…?. The heroine and the Thunder God starred in an epic, unique and memorable clash.
This parallel reality observed by the Watcher (Jeffrey Wright), like the others, had a crucial change. In this dimension, Odin did not take Loki (Tom Hiddleston) to Asgard. Therefore, the character played by Chris Hemsworth in theaters grew up as an only child.
In the original timeline, Thor and Loki's relationship helped shape the Thunder God's personality. But without the presence of the God of Cheating in his childhood, the hero never thought of responsibilities and always wanted to celebrate.
And for that, he travels with his friends to Earth. Thor summons the entire galaxy to a huge party. But in his last celebration, the hero completely destroys a planet. The Norse God, then, is seen as a threat by humans.
Without hesitating, Shield acting director Maria Hill (Cobie Smulders) calls out the most powerful weapon in her arsenal — Captain Marvel. The heroine returns from space to end the Thunder God's party. Obviously, Thor refuses to stop his celebration. They then begin an epic battle.
Once again, Marvel got the combat scene right, but continued to insist on the same mistake: the episode endings. What If…? was created to explore different realities and answer big hypothetical MCU questions. But instead of doing this, the company ends its stories with open conclusions, which detracts from the impact of its plots.
.