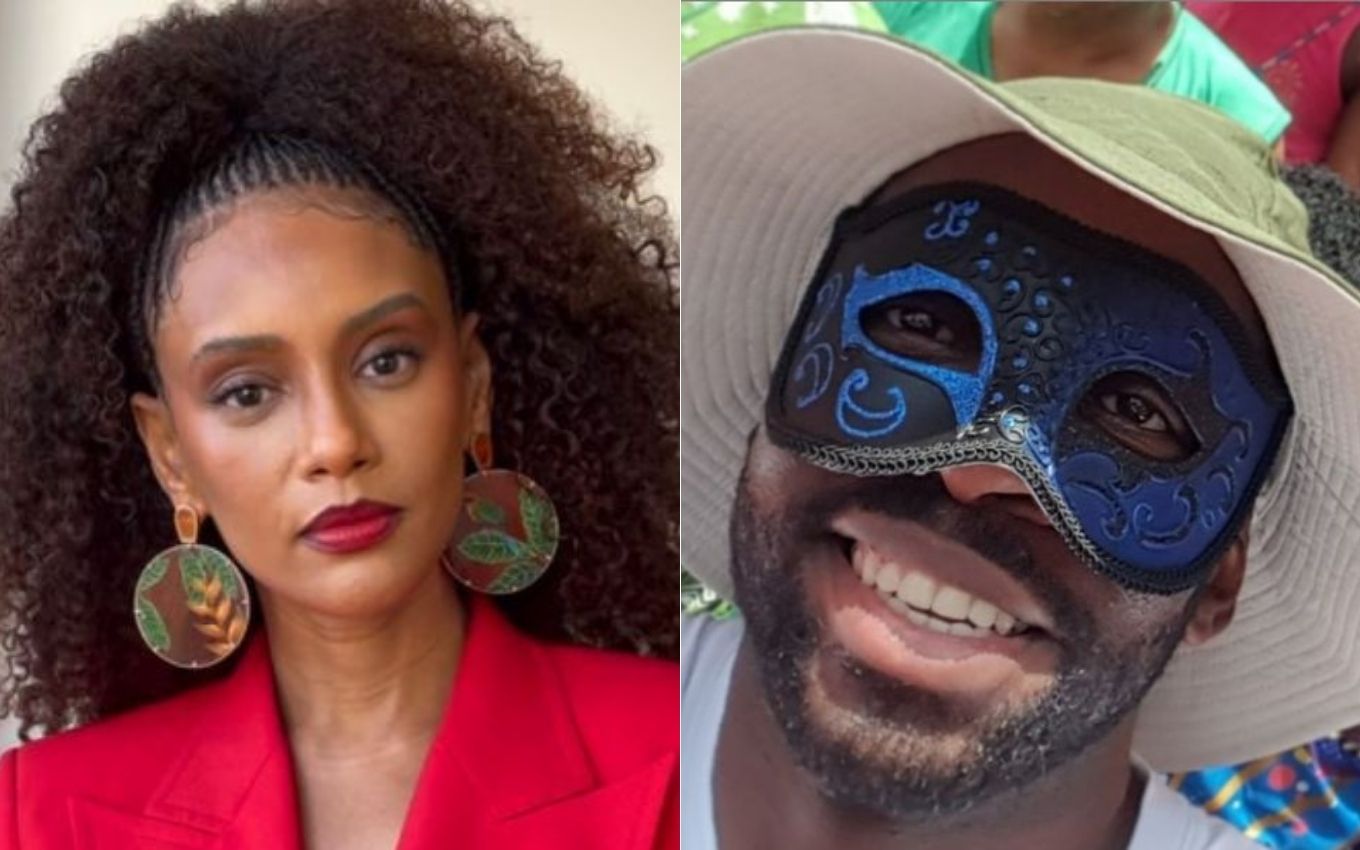 In the presentation video of The Masked Singer Brasil, Eduardo Sterbitch sang the ball that Simaria Mendes and Lázaro Ramos could be some of the masked participants. But, if they really were under the absurd fantasies of Ivete Sangalo's show, would there be any possibility that their voices would not be recognized by Simone Mendes and Taís Araujo?
As absurd as the idea seems to be, something similar happened in The Masked Singer North American. There, actress and presenter Jenny McCarthy is one of the judges and tries to guess who the masked ones are. For the blonde could not identify her own husband, actor and singer Donnie Wahlberg.
Boy band member New Kids on the Block participated in the fifth season of the reality musical, shown earlier this year on Fox, dressed as a rooster. Not only did he sing on the show, he also appeared throughout the season dropping hints about the identities of the other participants. And at no time did Jenny distrust her husband.
"She had no idea. And he kept it completely secret. It was a triumph, you know," reality producer Craig Plestis told Entertainment Weekly. "Sometimes Donnie would call Jenny, and she didn't even know he was [em Los Angeles, onde o reality é gravado] in that day. He called and texted him about projects and other things she thought he was doing in New York."
disclosure/fox
Donnie (without the mask) and Jenny
To keep the secret, the Masked Singer gringo team had to go beyond normal. "We needed a lot of coordination and a lot of extra work, for when he was in town or practicing his presentation, always from afar. Everything worked out in the end and it was amazing, but it took a lot of planning on our part."
But I think all our thanks should go to Donnie for not saying anything to his wife (laughs). That was, of course, the hardest part. Keeping the secret inside the production was easy in comparison.
Donnie's case is more extreme in that he shares a bed with his wife, but Masked Singer has already brought in other contestants who are somehow connected to the judges. Jenny herself didn't recognize doctor Drew Pinsky, a contestant in the second edition — the two ran a radio show together, and she should have been well acquainted with his voice.
Comedian Ken Jeong also went far from identifying actress Margaret Cho in the first season of the reality show, despite having played her younger sister in the series Dr. Ken (2015-2017). And the attraction's host, Nick Cannon, took a break on stage and dressed up as a bulldog in the latest edition of the reality show.
So, it won't surprise anyone if someone who has worked on soap operas or films with Taís, Sterbitch or Rodrigo Lombardi appears on Masked Singer Brasil without being recognized by their voice. Or if some female singer decides to dress up and go unnoticed by Simone. Ivete Sangalo, on the other hand, has too powerful a timbre to be able to disguise her voice — but even so, it would be no less fun to see her in costume and paying an uproar.
Check out the video (in English) of Jenny McCarthy's surprise to discover that her Donnie Wahlberg was in costume:
.