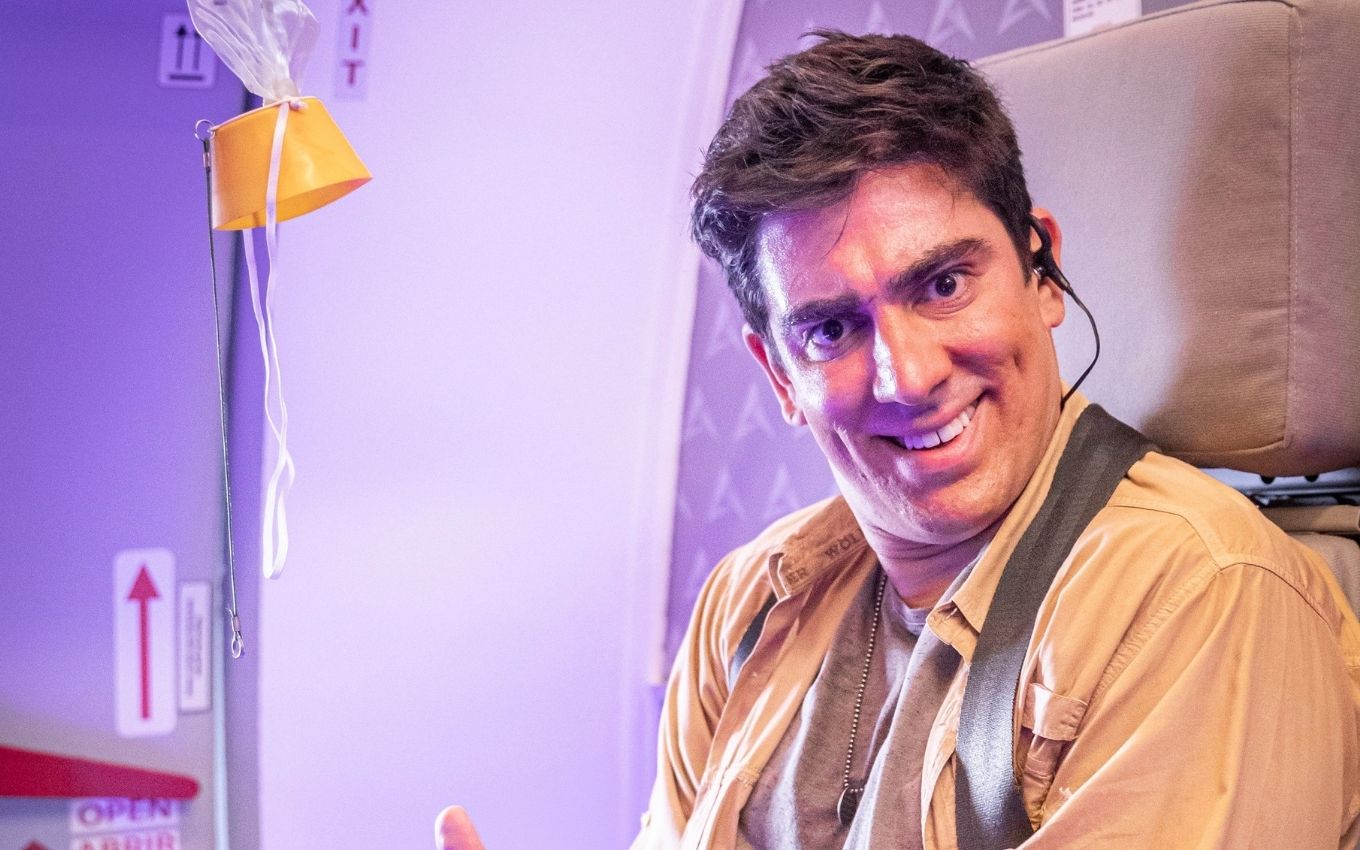 The fall of WhatsApp this Monday (4) inspired Marcelo Adnet's criticism of Mark Zuckerberg, creator of Facebook, owner of the messaging application and also of Instagram. The comedian's jokes turned three sambas on Twitter and made Adnet among the most talked about subjects because of his agile creativity.
In a verse of samba-plot 1, Adnet exactly translated the sentiment reported by several Twitter users. "I thought it was a problem with the Wi-Fi. Oh, oh, oh, oh, oh my God, I was wrong", says the comedian. Many internet users reported that they thought the problem with WhatsApp was a matter of connection and not platform instability.
In samba number 2, the iconic phrase is about the return of another app, as a sort of plan B for exchanging instant messages. "I'm going down that path again, downloading the Telegram", he points out. The comedian himself opined on its authorship. "Samba 2 is more sensitive. Middle chorus catches a lot. But it's less popular," he says.
In song 3, the appeal is for the creators of the platform. "Your Ifá, technology, there in Silicon Valley. Please listen to my ordeal. I went back to the smoke signal, I went back to the drum's leather making an audio on Twitter until it's not so bad, love reconnects", says the song.
In addition to being a Globo comedian, Adnet is known for working as an author of samba-enredos at Carnaval. In 2019, he joined the São Clemente and Botafogo Samba Clube samba-enredo disputes.
Here are the three Adnet sambas:
Samba 1
Did the Zap fall? pic.twitter.com/K2HP6CXzLq

— Marcelo Adnet (@MarceloAdnet) October 4, 2021
Samba 2
Did the Zap fall?
Samba 2 pic.twitter.com/p2usH10k6H

— Marcelo Adnet (@MarceloAdnet) October 4, 2021
Samba 3
Zap fell
Samba 3
Painted the champion?
You decide pic.twitter.com/ZSFbB9kKUY

— Marcelo Adnet (@MarceloAdnet) October 4, 2021
.