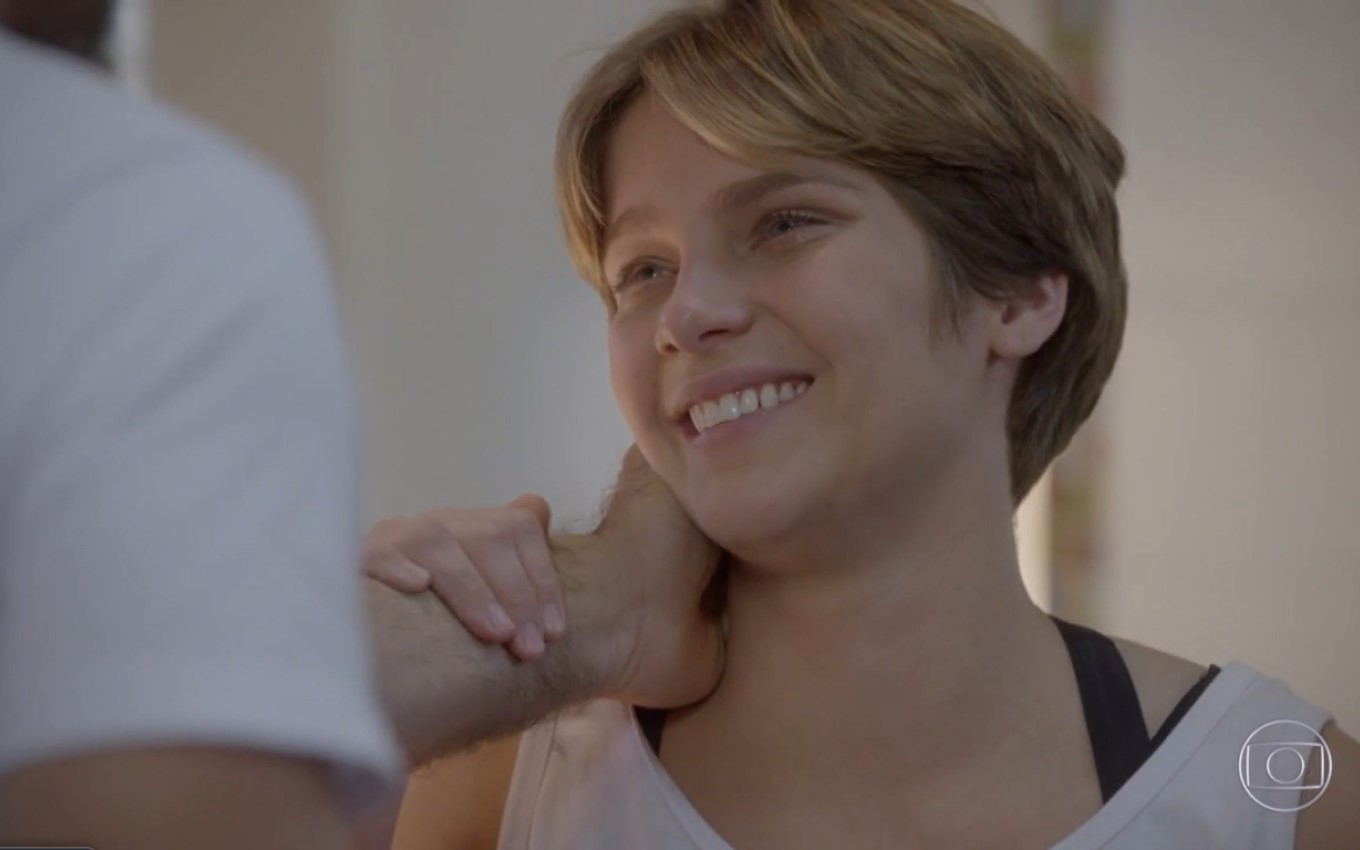 The paternity of Karina (Isabella Santoni) is one of the main mysteries of Malhação Sonhos. Throughout the plot, the young woman will do some DNA tests and will be unsure whether her biological father is Gael (Eriberto Leão) or Lobão (Marcelo Faria). Marcelo Faria's character will fake the exam and pretend to be the fighter's father, but his plan will fall apart when René (Mário Frias) reveals that her mother never had an affair with the villain in the teen soap.
In scenes that will air this week, the blonde will be sought by Lobão. He'll show you the test result that proves your paternity and will invent that he's had sex with his enemy's wife in the past.
Overcome by memories, Gael will believe in the veracity of the story, as he saw Ana (Carolina Macieira) altered after a restless night in which he would have gone to celebrate the premiere of a play.
René will then say that he was a friend of the girls' mother and that she always hated Lobão. Karina will look for Gael, and the two will hit it off, but the villain will go to court to prevent them from having any contact.
Living as a prisoner, Bianca's sister (Bruna Hamú) will steal the Khan trainer's cell phone and discover that he has a call from Zé Ernesto, a laboratory worker.
The man will be cornered by Eriberto Leão's character and will reveal that he has manipulated the result of the DNA test. He will give a statement in which he will assume the crime he had committed and will be responsible for Lobão's preventive detention.
At the end of the serial, Gael will be recognized as Karina's real father, and the marrenta will ask to go back to training with her "master".
---
In addition to following Malhação Sonhos news here on the site, subscribe to the channel. TV news on YouTube and watch videos with revelations of what will happen in other soap operas and series.
.