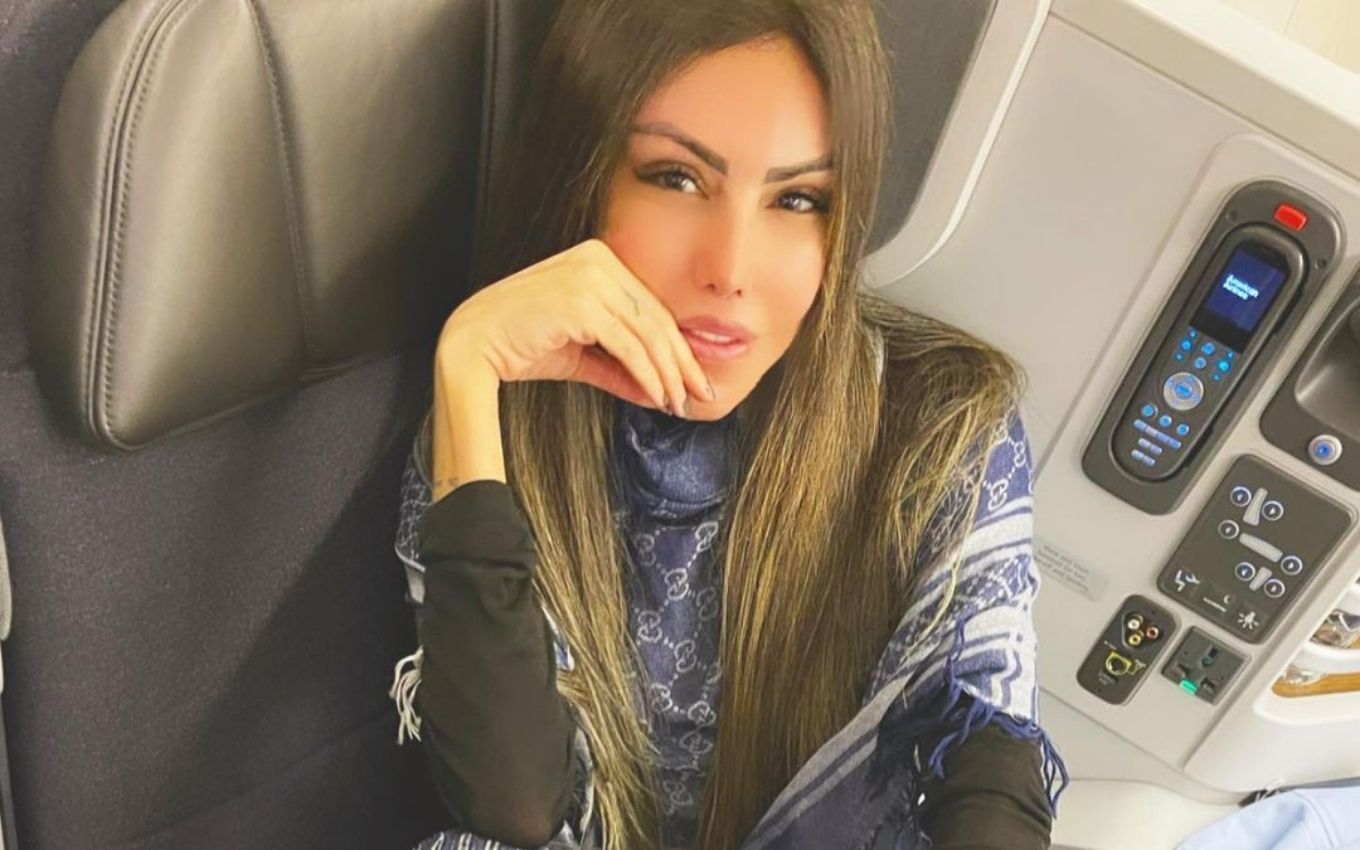 Confirmed in the cast of A Fazenda 13 this Thursday (9) Liziane Gutierrez is 37 years old, is a model and has already participated in the Miss Butt contest. The fame, however, came even after she attacked Sanitary Surveillance agents for disrupting a clandestine party she attended during the pandemic; the video went viral on social media.
The party took place in July this year and featured a show by Matheus & Kauan for 500 people; the number was much higher than allowed by the safety recommendations of the State of São Paulo to contain the Covid-19 pandemic.
In the video that went viral, the model appears sending the police to the favela. She was not stopped by the attacks and offenses. Liziane has also openly declared support for President Jair Bolsonaro, who is a denialist and does not agree with the governors' restrictions.
The support for the President of the Republic even caused him other problems. In 2018, she was expelled from the VIP area of ​​a Dua Lipa concert by the singer herself, who saw her wearing a T-shirt in support of the politician. "Usually I shack when I suffer injustice, but this time I'm so upset that I don't know how to act," she said of the incident.
As a model, Liziane participated in the Miss Butt contest in 2017, but was disqualified for having implanted silicone in her buttocks, something that is against the rules. This, in fact, was not the first plastic surgery she had. In all, the stall has already spent more than R$300,000 on aesthetic procedures.
Even Gutierrez's surgeries are controversial. Among the various liposuctions she has already undergone, in 2018 the model came to be in a coma for five days after undergoing another one. She also did several lip fills and regretted a few. In 2019, he returned to the surgeon to complain about the work done and became news when he removed the substance.
Liziane's love life isn't discreet either; she collects "souvenirs" of brief relationships with famous people like Rod Stewart and rapper Tyga. Gifts are nothing more, nothing less than artists' underwear. "If they went to auction, I would be rich because of the owners," she joked, while showing the "treats" on Instagram.
Like all the participants, Liziane underwent a psychological evaluation during the casting for A Fazenda 13. The model, who has all the characteristics admired by director Rodrigo Carelli, was approved in August.
.