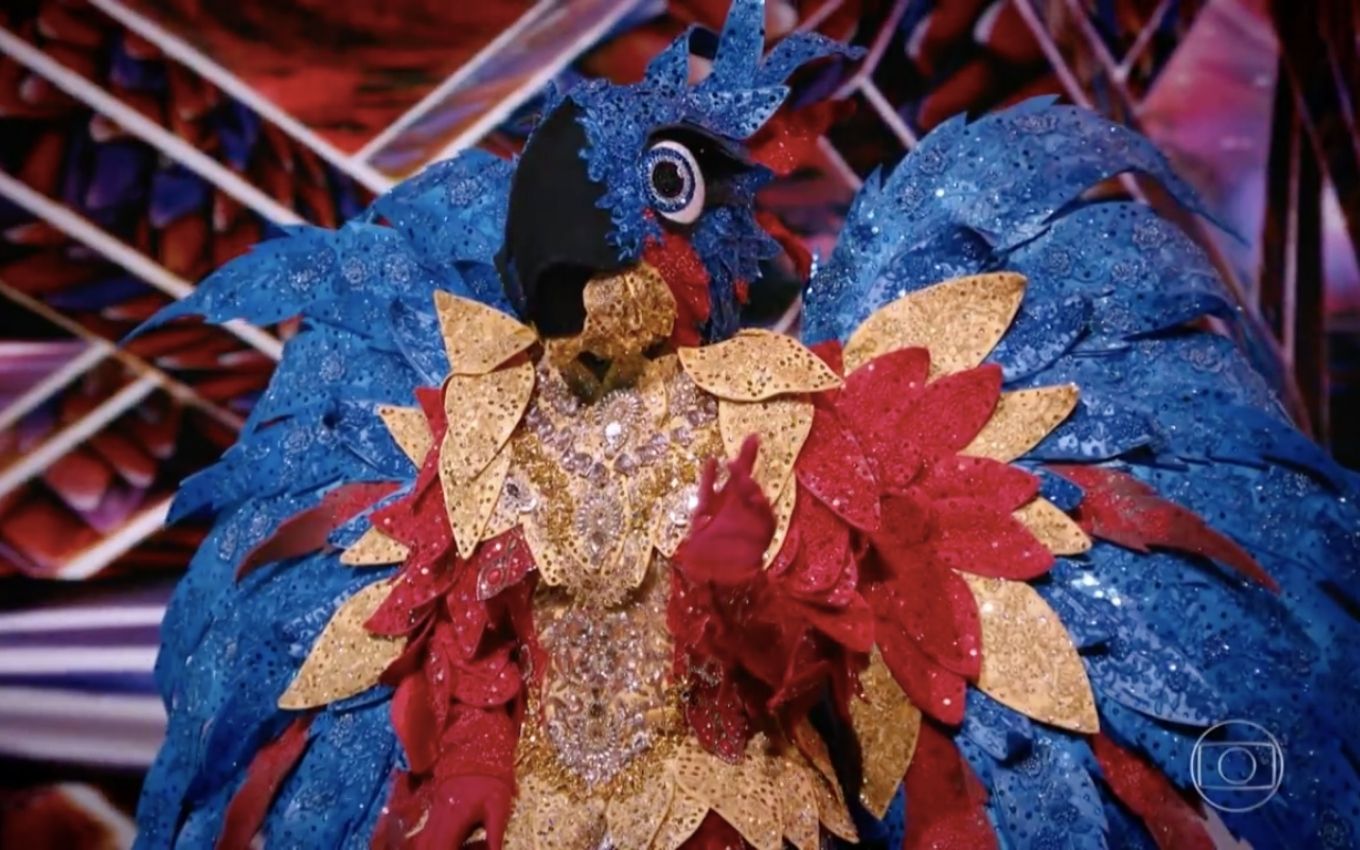 Who is The Masked Singer Brasil Arara? Globo's reality show entered its final stretch with five participants. as the Ivete Sangalo's show it doesn't end until October 19th, there's still time to remember the tips and try to guess the identity behind the bird mask. Vote for the poll at the end of this text.
In the debut episode, the first clues given by Arara were: "I've flown so many places, you can't even imagine. Since it's for flying, it has to be stylish, but people really recognize me it's on our continent," he said. the bird, holding flags of Canada, England, Italy and Germany.
After singing KO, by Pabllo Vittar, Arara was appointed by judges such as Carolina Dieckmann (Simone Mendes's guess), Eliane Giardini (Eduardo Sterbitch's bet), Ilze Scamparini (Taís Araujo's kick) and Sheron Menezzes (Rodrigo Lombardi's warning) .
With a few more help from the participant, the name of an actress from Império entered the public's radar. The clues indicateChris Vianna, who has already made a career as an international model. On the August 24th episode, the bird gave some information about his real name.
"No one calls me by my first name, and the saints adore my last name." Cris Vianna is just the stage name of the actress, who in her documents was registered as Kelly Cristina dos Santos. With the hint that "the saints like their name", Simone changed her hunch to Gloria Maria. Sterbitch zoomed and said Aracy Balabanian, but he also quoted Paolla Oliveira.
That day's guest, Mariana Ximenes, kicked Gloria Groove. Tais remembered Erika Januza, and Lombardi bet on Juliana Alves.
In the September 14th chapter, the Macaw was more mysterious: "My tip today is 70 + 4. Think about it, huh? , and I, bird".
New celebrities entered the betting pool: Fernanda Gentil (Simone), Deborah Secco (Sterbitch), Claudia Raia (Thais), Kell Smith (guest judge Paula Fernandes) and Isabel Fillardis (Lombardi).
Only on September 21, with the participation of Gentil on the jury bench, the name of Cris Vianna came out of the mouth of a jury. The person responsible for the guess was Rodrigo Lombardi. The Zig Zag Arena presenter spoke about Camila Pitanga, and Lázaro Ramos' wife threw Nany People into the roda.
In previous weeks, Sidney Magal emerged from inside a giant hot dog, Marcelinho Carioca was revealed as the Coqueiro, and Renata Ceribelli was in the costume of a Brigadeiro.
The countryman Marrone performed as Boi-Bumbá, while Alexandre Borges sang as a Jaguar. And Astronauta was the actor and singer Serjão Loroza. In addition to the bird, Gata Espelhada, Jacaré, Monstro and Unicórnio continue to compete.
Who is The Masked Singer Brasil Arara? Vote:
.