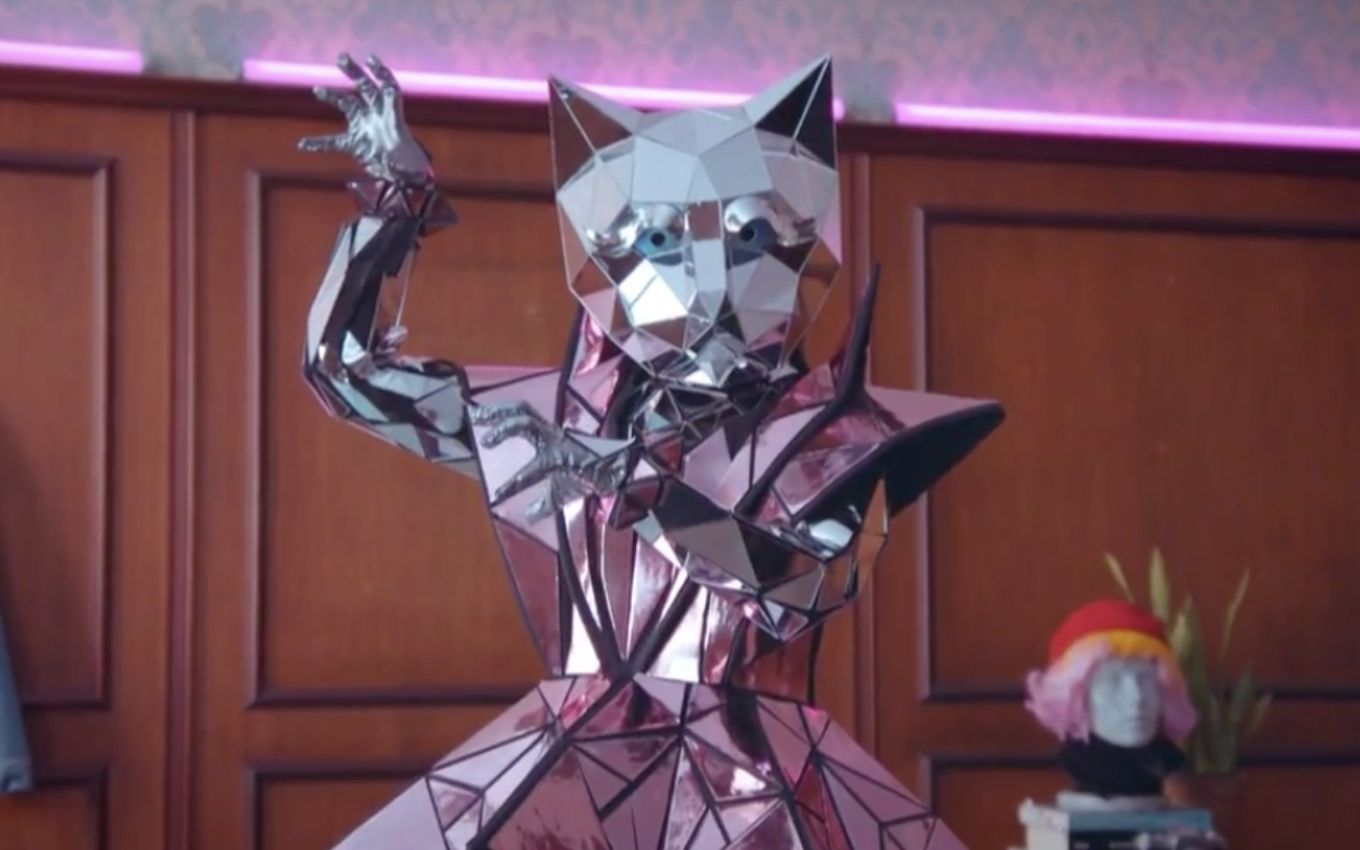 Who is The Masked Singer Brasil's Gata Espelhada? Globo's reality show entered its final stretch with five participants. as the Ivete Sangalo's show it doesn't end until October 19th, there's still time to review the clues and try to guess the identity hidden by the masked feline. Vote for the poll at the end of this text.
One of the characters that caused the most confusion in the public in the first few weeks, Gata Espelhada could be the funkeira Lexa. Despite some very generic clues, such as "when I was a child, I used to perform singing and dancing for my whole family" and "that things weren't easy at first", the tips match with interviews given before by the artist.
"I'm grateful to the other extraordinary cats who made way for me to pass," said Espelhada in one of the weeks. Lexa was launched on the market due to an investment by businesswoman Kamilla Fialho, who in 2014 got into a legal fight against Anitta, her former agent, and decided to launch a new artist capable of dethroning the powerful one.
In Gata's first appearance, Taís Araujo bet on Jeniffer Nascimento, Eduardo Sterblitch guessed on the name of Alessandra Maestrini, Rodrigo Lombardi kicked Priscilla Alcantara, while Simone Mendes went far and spoke to Marina Elali.
In the chapter of August 31, Lázaro Ramos' wife bet on Lellê; Sterbitch joked and said Silvia Pfeifer, but seriously accused Luísa Sonza; Simaria's sister pointed to Lexa; and Lombardi cited Karin Hills. The guest of that day, Gil do Vigor, reinforced the idea that Gata is Jeniffer Nascimento.
As early as September 14, the comedian on the panel of judges throbbed with the name Leilah Moreno; right, Simone kept Lexa; guest Paula Fernandes mentioned Patricia Marx; Alex's interpreter from Verdades Secretas took a trip with Bruna Guerin; and Taís was the owner of the album Doce 22.
In the following edition, the names were: Negra Li (Taís), Lexa and Kelly Key (Simone), Lúcia Veríssimo and Pocah (Sterbitch), Manu Gavassi (Lombardi) and Beyoncé (guest Fernanda Gentil).
And in the most recent episode, the jury was Lexa (Sterbitch), Sophie Charlotte and Manu Gavassi (Lombardi), Lellê again (Taís), Carolina Dieckmann (guest Ana Maria Braga) and Ludmilla (Simone).
In previous weeks, Sidney Magal emerged from inside a giant hot dog, Marcelinho Carioca was revealed as the Coqueiro, and Renata Ceribelli was in the costume of a Brigadeiro.
The countryman Marrone performed as Boi-Bumbá, while Alexandre Borges sang as a Jaguar. And Astronauta was the actor and singer Serjão Loroza. In addition to the bird, Gata Espelhada, Jacaré, Monstro and Unicórnio continue to compete.
Who is The Masked Singer Brasil's Gata Espelhada? Vote:
.