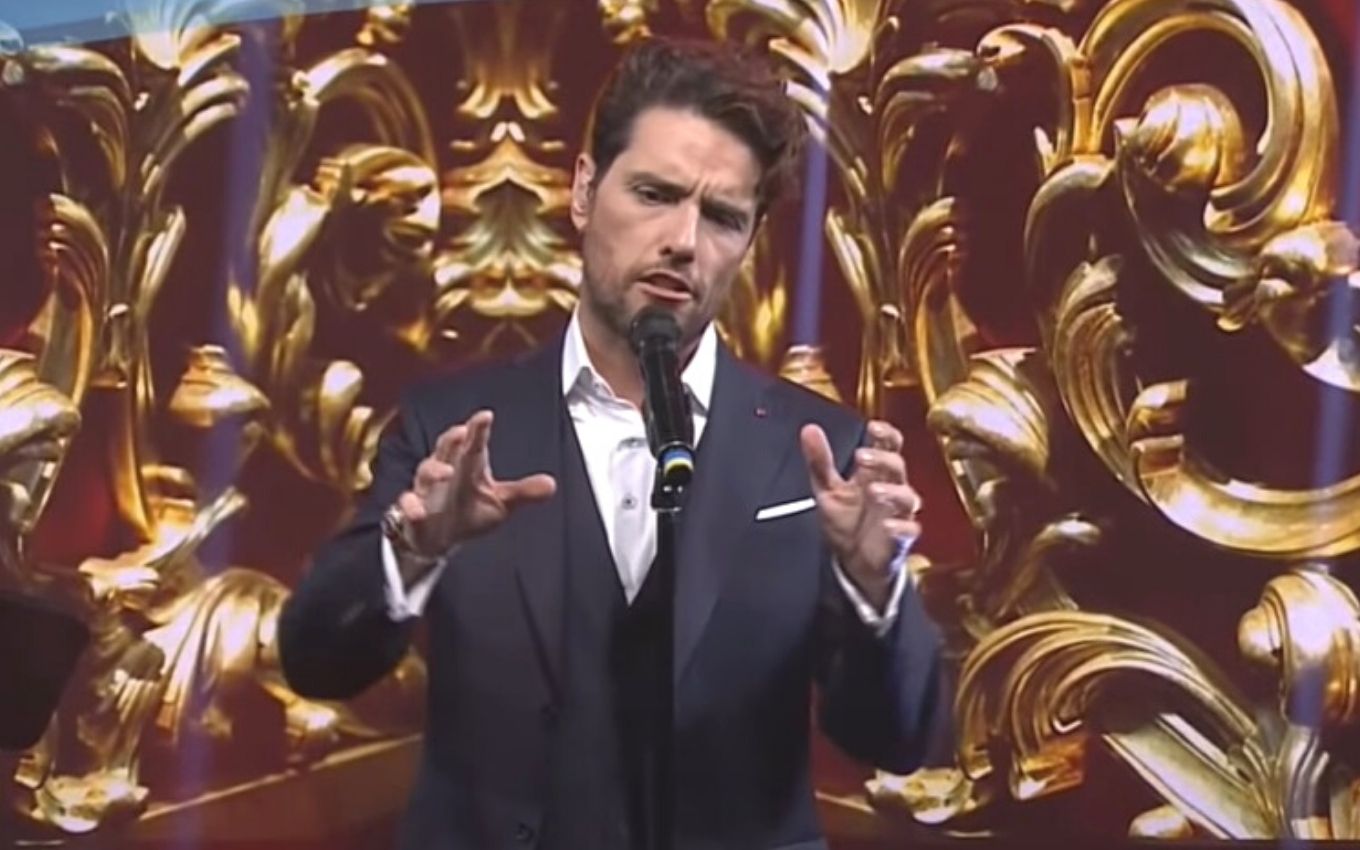 Fausto Silva's darling in the former Domingão, Thiago Arancam will enter the program's stage for the first time without the presence of the presenter he considers his godfather on TV. The 39-year-old tenor is one of the contestants in the Show of the Famous 2021 and will become better known by the public as of this Sunday (12), when he will begin appearing weekly in the painting presented by Luciano Huck.
Arancam had been confirmed in Faustão's Show by Faustão in March of last year, but the 2020 edition was canceled because of the pandemic. However, the lineup of the singer, made by the former presenter of the program, was kept for this year.
In Fausto Silva's program, Arancam sang at Pizza do Faustão, at Iluminados and also performed as an attraction at Ding Dong. At least once a year, he appeared on the Sunday stage. The artist holds a bachelor's degree in classical singing and a degree in opera singing, in addition to having starred in the Brazilian version of the musical O Fantasma da Ópera.
"Faustão is a great godfather, he introduced me to the general public and opened the doors of his program. He gave me the chance to show an art that, at first, seems to clash, but embraces everyone", commented Arancam in an interview with UOL in 2018.
That same year, he married the businesswoman Aline Frare, with whom he is still together today. The two have a son, Francisco, who is currently two years old. Before the wedding, the opera singer had a four-month relationship with Paula Fernandes in 2017.
Career before the Famous Show
Thiago Arancam started singing in a children's choir at the age of six. In 2004, after winning the Bidu Sayão International Singing Competition, he won access to the Academy of Lyric Singing at Teatro Alla Scala, Milan, and graduated in opera singing in 2007.
His studies in Europe opened the door to an international career, and he has performed in over 40 different countries. In addition to having worked with musical theater, the artist has his own recorded albums.
At Show dos Famousos, he was placed in group 2 and will have to fight for points with two other singers –Wanessa Camargo and Vitor Kley– to advance. The tenor hopes to be the zebra in Domingão's painting with Huck and launch his image beyond the universe of opera.
"Certainly, I'll see myself in the final! There's no such thing with me, I go in to win the game. It's always been like that in competitions, operas and awards that I've accumulated throughout my career. I see myself in the final and I see myself as champion, optimism is what moves us," said Arancam, in an interview released by Globo this week.
Check out this video report:
.