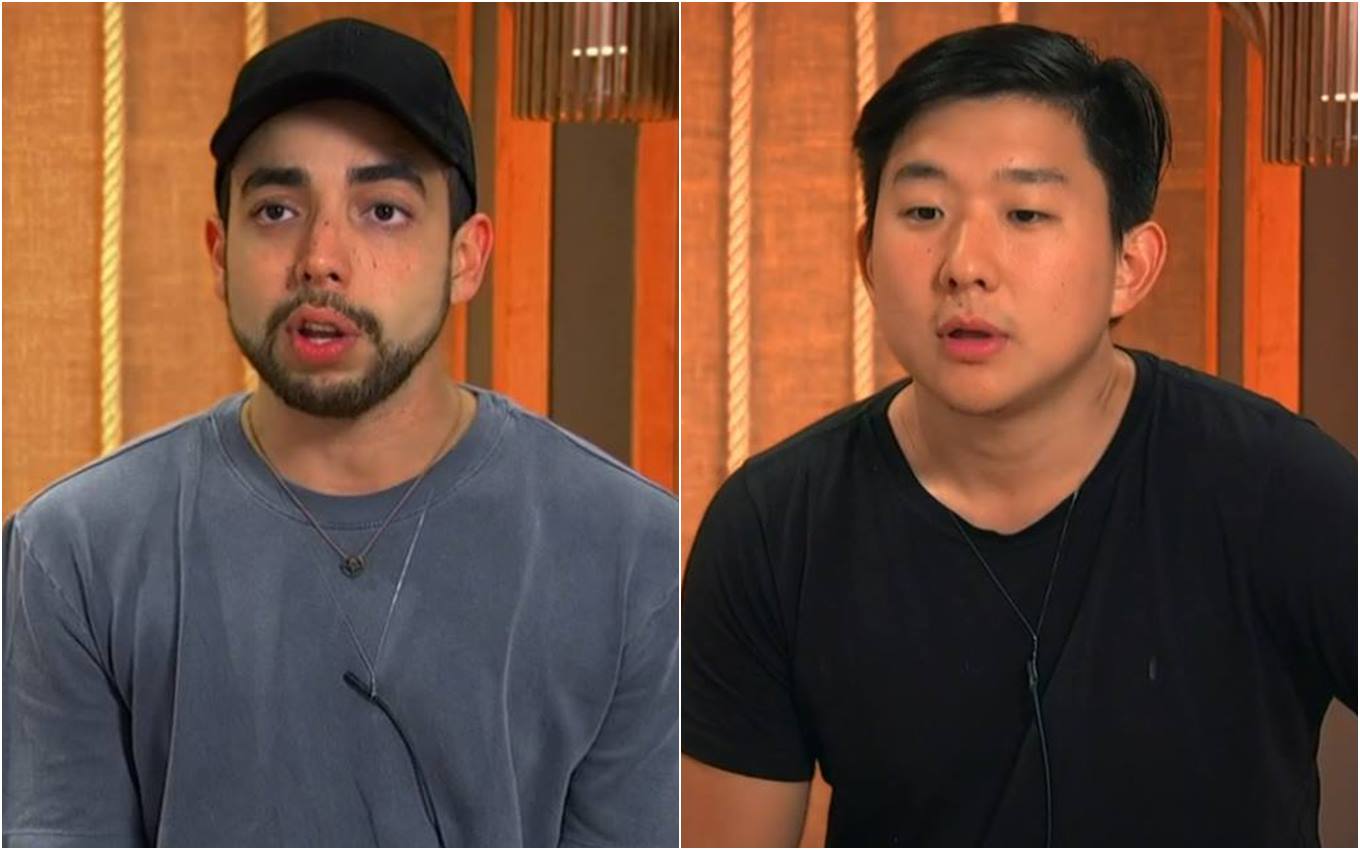 Lucas Selfie and Pyong Lee did poorly in the vote and run the risk of going into exile at Ilha Record and staying out of the dispute for the R$500,000 prize. The two will face off in the Survival Challenge to find out who will follow in the game. Who do you want to see exiled on Record's reality show? Vote in the poll at the end of the text.
The hypnologist was chosen by Commander Nanah Damasceno. The two belonged to the Esmeralda team, and the choice of the leader of the week left some people in the house surprised.
"In this game you can't postpone decisions. Looking 360 degrees, this person is the only one who could orchestrate things against me. By voting for this person I can shoot myself in the foot, but he made it clear that he would vote for me when he talked to Matheus ( Negão da BL)", explained Nanah.
Pyong reacted badly to the nomination, mainly because he was part of the Esmeralda team along with the leader, and said that it is natural to be nominated because he considers himself the strongest player on the reality show. "I thought she wouldn't be a hypocrite, because last week she complained that Thomaz had voted for Dinei. I'm the biggest threat to everyone here, so she did well," he said.
In the general vote, the pots were well divided and only two participants were remembered at the polls: Thomaz Costa, who received five votes, and Lucas Selfie, who took six and ended up stamping his move to the hot seat of the reality show.
Who voted for whom?
Valesca Popozuda -> Lucas
Pyong Lee -> Lucas
Antonela Avellaneda -> Lucas
Claudinho Matos -> Thomaz
Any Borges -> Thomaz
Laura Keller -> Lucas
Lucas Selfie -> Thomaz
Nanah Damasceno -> Thomaz
Thomas Costa -> Lucas
Nadja Pessoa -> Lucas
MC Negão da BL -> Thomaz
The test that will define the survivor will be held in this Thursday (5) edition. The eliminated will be sent directly to the Cave of Exile and will lose their chance to play for the top prize in the competition.
Unlike other realities produced by the broadcaster, Ilha Record does not allow the public to interfere in the fate of participants during the game.
.