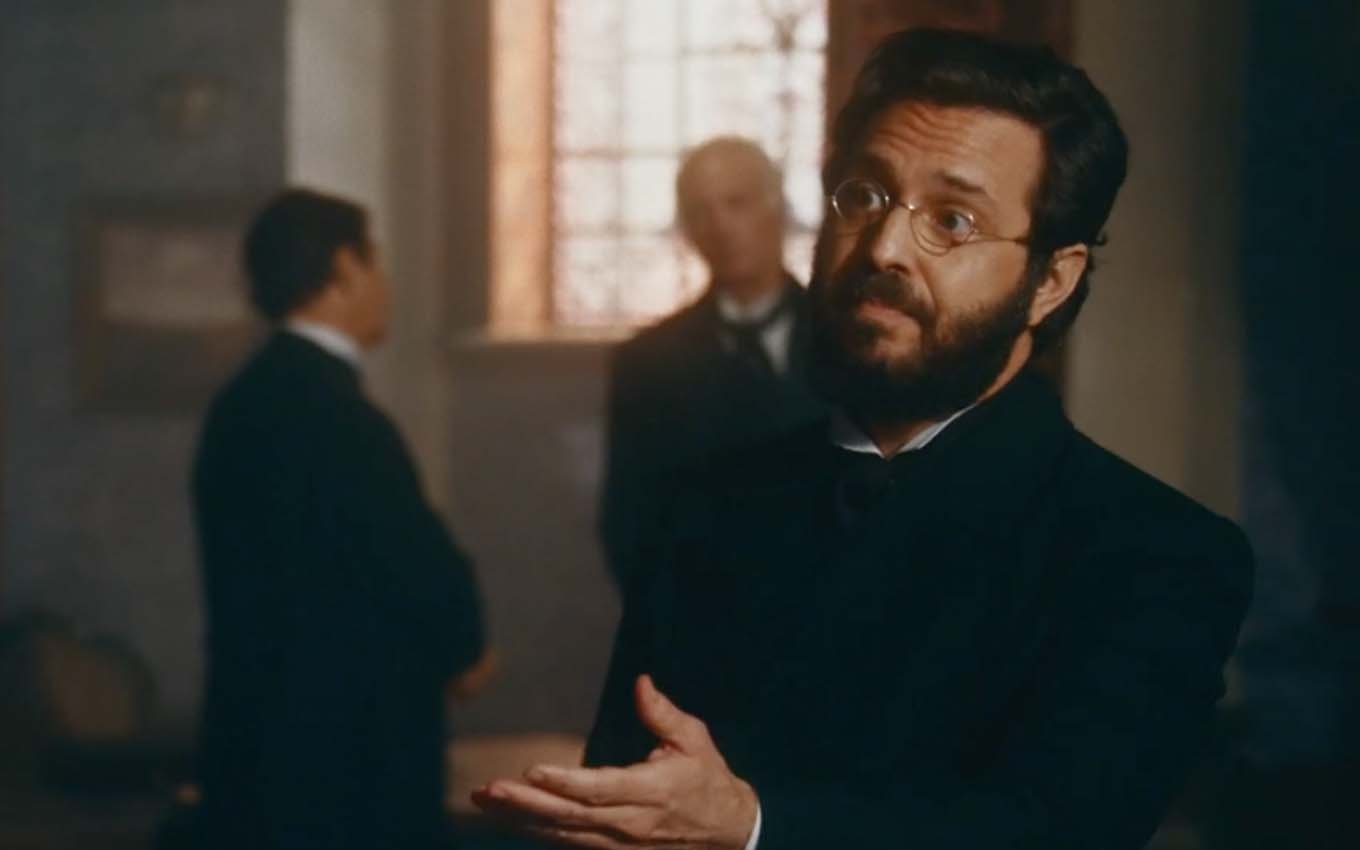 José de Alencar (1829-1877) showed up to be sworn in as a deputy in Nos Tempos do Imperador, but the writer played by Alcemar Vieira usually works in the competition. After all, Record "loves" to plug holes in its afternoons with reruns of Dessa Mulheres (2005) – inspired by the novels Luciola (1962), Senhora (1964) and Diva (1874).
The serial is not even considered a great success by Edir Macedo's network for having brought down the audience of A Escrava Isaura (2005) and given work to Prova de Amor (2005) to recover the public. The story has been re-run four times, with an airing on Fox Life and another on Rede Família, and was even taken off the air after just 17 episodes in 2007.
In addition to television, the author is still ubiquitous on the Brazilian streets, for giving names to several public places and counting on statues throughout the country, as well as being honored by one of the main postcards of Fortaleza – the Theatro José de Alencar.
Alessandro Marson and Thereza Falcão's serial will leave the popularity of their books aside to focus on their political life. In the middle of the 19th century, it would not be difficult to see Dolores (Júlia Freitas/Daphne Bozaski) get carried away by some of the main works of Brazilian Romanticism, such as O Guarani (1857) or A Viuvinha (1857).
Alencar, who was elected by the province of Ceará, will appear several times to make Pedro (Selton Mello)'s life a little more difficult inside the Chamber of Deputies. After all, he will be one of the politicians who will let himself be carried away by Tonico's (Alexandre Nero) speech.
The Baron of Mauá (Charles Fricks) in the soap opera
From Baron Mauá to Pedro 2nd
Alencar, by the way, will always appear alongside another illustrious figure in the history of Brazil who also won a spotlight in Globo's production. He and the Baron de Mauá (1813-1889) went to stand at odds in the plenary because of their differences, since the nobleman played by Charles Fricks will be one of the main supporters of industrialization in Brazil.
The second phase, which opens next Tuesday (21), will also show the intellectual's friendship with Machado de Assis (1839-1908). The "witch of Cosme Velho" already appears in the opening of the telenovela and will come to life in the hands of Renan Monteiro – interpreter of Matias in Novo Mundo (2017).
.